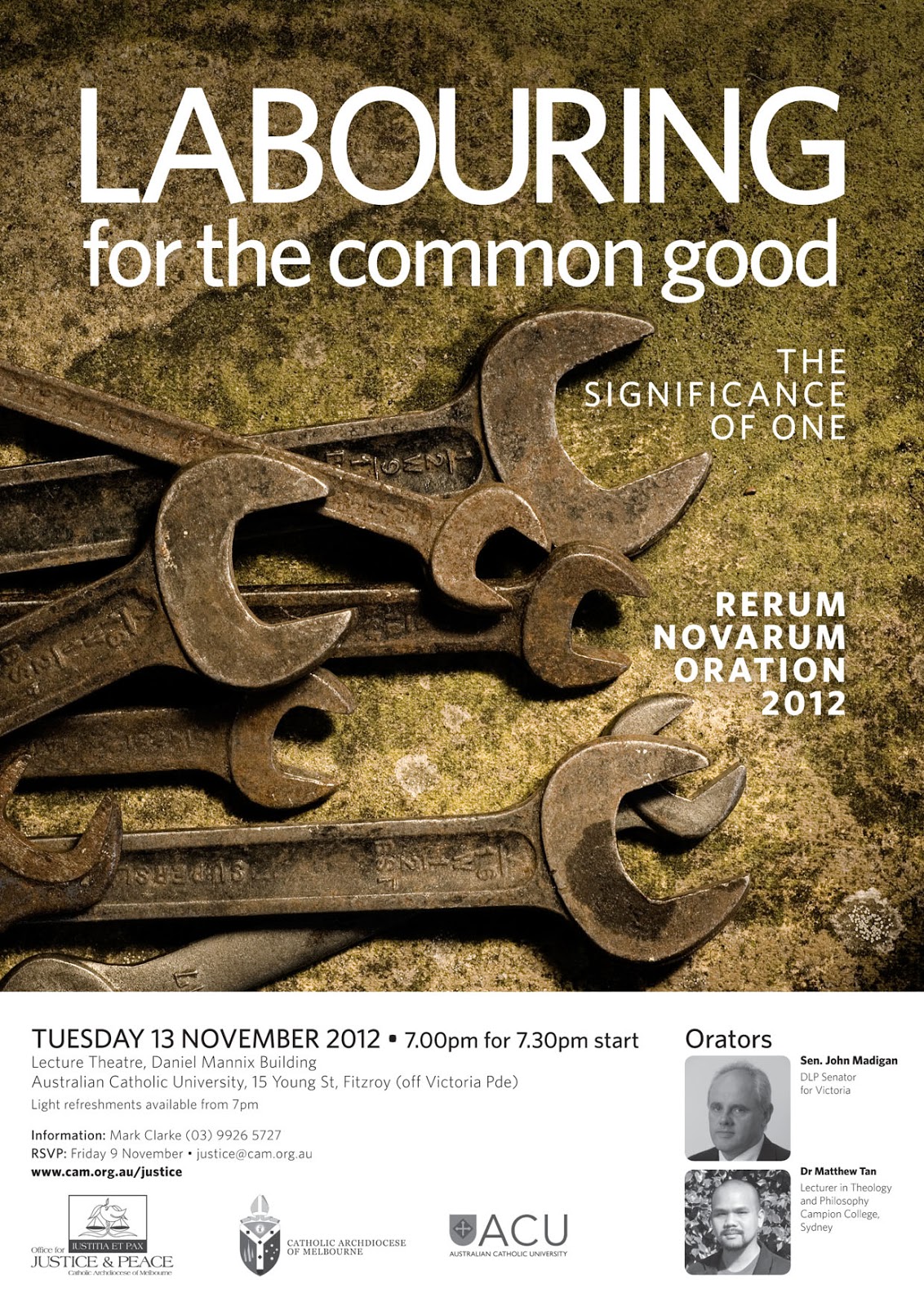 As a result, Catholic Social Teaching is gradually being given another look by both intellectual and political elites in parts of the Anglosphere facing the prospect of European-style austerity measures. Once thought of as the impractical screeches of priests sticking their noses in politics, Catholic Social Teaching is now being regarded as a grammar to an alternative to the tired bipolarity between "big government" and "big market", one that could be broadly called "communitarian".
Whilst a full-blown debate on the place of Catholic Social Teaching in public life is yet to occur within Australia, readers in Melbourne might be interested to hear what a revitalisation of politics by Catholic Social Teaching might sound like in the 2012 Rerum Novarum Oration, organised by the Archdiocese of Melbourne. 
The
Rerum Novarum Oration
will be held on
Tuesday, 13th November
in the Lecture Theatre of the Daniel Mannix Building, located in the Melbourne Campus of the Australian Catholic University (
15 Young Street, Fitzroy
). The event begins at 7pm for a 7:30pm start, with light refreshments provided from 7pm. Those interested would need to RSVP by 9 November to Mark Clarke at +613 99265727 or at
justice@cam.org.au
.