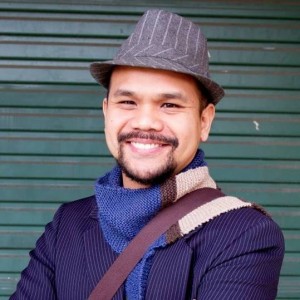 Matthew John Paul Tan is a theologian based in the Archdiocese of Sydney. He is also an author and adjunct senior lecturer in theology at the University of Notre Dame Australia. He is also a member of the Archdiocese of Sydney's Ecumenical and Interfaith Commission.
He previously served as the Felice & Margredel Zaccari Lecturer in Theology and Philosophy at Campion College Australia, and as Visiting Assistant Professor in Catholic Studies and Research Fellow at the Centre for World Catholicism & Intercultural Theology at DePaul University, under the directorship of Professor William T. Cavanaugh.
He received his Doctorate in Theology at the Australian Catholic University, and his Licence in Sacred Theology at the Pontifical University of  St. Thomas Aquinas in Rome, where he was a Russell Berrie Fellow in Interreligious Studies.
His teaching spans Theology, Biblical Studies, Christian Social Ethics, Political Ideologies, Ethnic Conflict and Terrorism. He has published works in both the disciplines of Theology and International Relations, and has given conference and seminar presentations in Australia, America and Europe.
He is the author of Redeeming Flesh: The Way of the Cross with Zombie Jesus (Cascade 2016) and Justice, Unity and the Hidden Christ: The Theolopolitical Complex of the Social Justice Approach to Ecumenism in Vatican II (Pickwick 2014).
A sample of his writing and presentations can be accessed by clicking here.