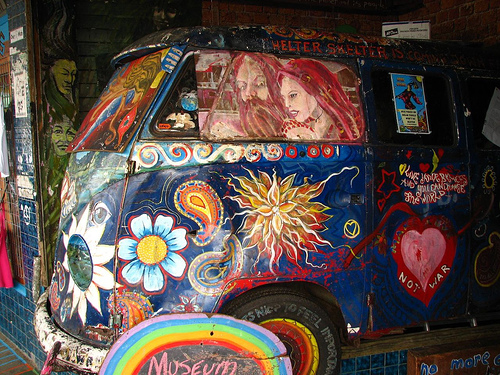 A friend on social media once wondered out loud why a big telecommunications company would decide to come out to join in a massive media campaign by a slew of large corporations who supported a particular social cause which, on the surface, had little or nothing to do with their particular lines of business. The question then asked out loud was "what do these causes have to do with making money"?
Nothing was said out loud, but silently and slowly an answer came to mind which is only now being put down. A few years ago in The Politics of Discipleship, Graham Ward observed that from the early 1980s onwards, we have been gradually entering an age of what he called "post-materialism". This was a condition concentrated in highly affluent societies where, more than survival, material superabundance is the (highly unevenly spread) hallmark. In these societies, goods and services are becoming cheaper and profit margins are shrinking with every unit sold.
In such societies, there are growing cadres of highly affluent groups of individuals with massive spending power, who do not have to worry about material survival, but still seek to have a meaningful existence. As a result, many would come to adopt causes and values that have little direct relation to their economic output. Such values can be environmental, minority-related, political, religious, artistic or cultural. These values need not be traditional – indeed one journal article noted that post-materialism is occurring at precisely the moment when traditional values are on a massive decline. – , and these affluent individuals are willing to spend a large portion of their financial surplus to support campaigns promoting these values. The financial flows that are generated by such post-materialist pursuits are massive.
What is of interest for for-profit businesses then, is not so much the cause per se, but the ability to tap into those financial flows and boost lagging profits. What we see is the latest stage of a trend identified in the 1960s by the Marxist philosopher Herbert Marcuse in One Dimensional Man, where consumption in capitalist societies come to provide not only material but also "esoteric" well being, so much so that a consumer can, to borrow Marcuse's words, find their soul in their car or stereo set.
In our day, corporations have come to boost their profit margins and market share by deliberately turning the commodities one consumes to something more than a mere material product. Under conditions of post-materialism, corporations have taken on a marketing strategy of turning their good or service into sacraments of the non-material causes that one wants to pursue. By providing material signs of invisible benefits, the corporation is making money by turning itself into an acolyte of a church called the market, where one saves oneself by taking and consuming, and every bite is a prayer from which a corporation seeks to literally profit.