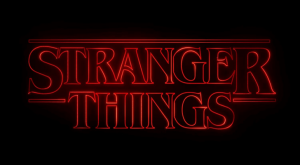 Happy New Year, everyone!
I have only just returned from holidays and received notification from the webstation Cradio that a new podcast of my interview on with the Sydney-based Culture Project Australia is now up.
Late last year, I was invited to speak with Culture Project Australia's"Culture Catchups" on season 2 of Netflix's Stranger Things. Though initially intended to focus on the problem of evil, the discussion quickly shifted to a number of other topic areas, including psychoanalysis and the nature of redemption.
There was much back and forth which meant some delay before the final podcast was available. Because the podcast specifically caters for a younger, school-aged to early undergraduate audience, the academese is very pared back and by no means the most authoritative analysis of the series.
Nevertheless, I do hope the podcast is helpful. To listen to the Cradio podcast, click here.
PS: Readers might remember that I also did a podcast with Dr Colin Dray from Campion College Australia on Season 1 of Stranger Things, and you could listen to that podcast by clicking here.