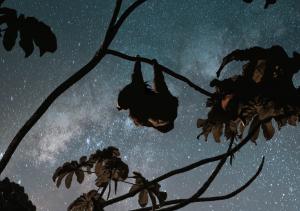 Wherein I get to talk about sloths!
Oh…
Readers in Sydney might be interested to know that the Parish of St Peter's in Surry Hills have kindly invited me to give a short presentation on the vice of acedia, on 23 Sept at noon.
I will be drawing on RJ Snell's Acedia and its Discontents (which I discuss further here) and will go through a passage of the Praktikos by Evagrius of Pontus, and will discuss it through the lens of the metaphysics and theology of virtue.
The event description provided is below:
Are you feeling apathetic or nostalgic? Do you wish you were someplace else? Do you find yourself doing something just for the sake of doing something? Do you procrastinate? You might be suffering from a deadly sin.
Join us on Sunday, September 23, for this talk covering the vice of 'acedia', more commonly known as the deadly sin of sloth. Our presenter, Dr Matthew Tan, will look at the ancient origins of the thinking on this vice and look at how pervasive it is in our contemporary culture. Dr Tan will also look at some presumptions about acedia and how understanding its ancient origins can challenge those presumptions. The talk will wrap up by looking at some of the monastic prescriptions against this vice.
This is a free event, all are welcome.