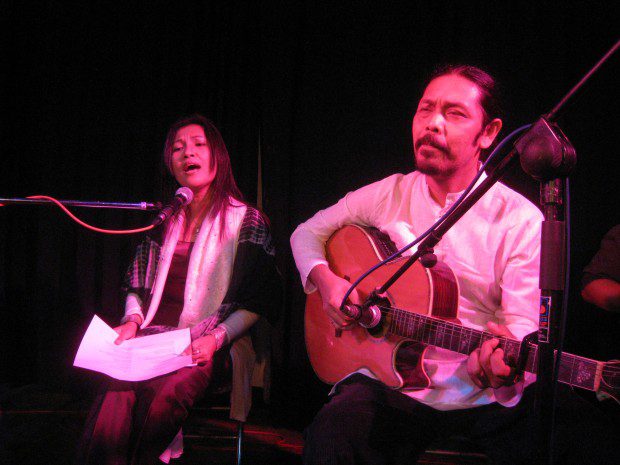 I am thrilled to announce that my newest musical documentary, (un)Common Sounds, premieres on ABC's "Visions and Values" series starting this Sunday (check the downloadable schedule at the bottom of this post).   In 2009 and 2010, I had the opportunity to travel to Beirut, Lebanon and Yogyakarta, Indonesia with a group of music and scholars (ethnomusicologists!) from Egypt, Malaysia, Libya, Turkey, and the United States.   These Muslims and Christians study the ancient roots of their faith and its music.  They are also committed to updating those sounds, inspiring the next generation to practice their beliefs by building bridges across the religious divide.    Amidst an academic conference on peacemaking, the musician/scholars also performed for each other, creating original songs that celebrate what we share. This hour-long doc features rousing world music, punk rock, folk, and classical Arabic sounds.    Here is the trailer:
I was introduced to the raucous band, The Mahad, near Bandung, Indonesia.   It is the second largest city in Indonesia, home to millions of Sundanese Muslims.   The Mahad are being mentored by Irfan Amalee, co-founder of Peace Generation (with an American, Erik Lincoln).   They work with Muslim teens, emphasizing the core of Islam found in the name itself—'peace'.  The Mahad struck me as teens akin to Bono, The Edge, and U2.   They grew up amidst conflict and play fast and loud in hopes of igniting social transformation.   While U2 draws upon their Christian roots to forge their rallying cries, The Mahad taps into the best of Islam to craft their music and build a brighter future for all.  They aspire to "Rock the Peace."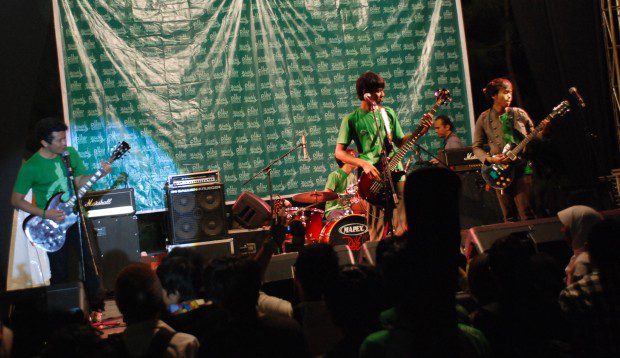 I was also inspired by the insights of Dr. Miroslav Volf from Yale's Center for Faith and Culture.   As a Croatian Protestant, he witnessed the high cost of religious violence in the Balkans.   His groundbreaking work in reconciling Muslims and Christians only grows more relevant with the horrifying headlines coming out of Pakistan, Nigeria, and Kenya.   He added an essential perspective to the project so I thank him for making time for our interview at Yale.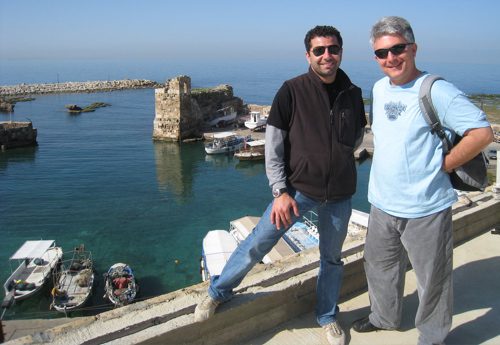 (un)Common Sounds is loaded with beautiful imagery, but buoyed by gracious people like our local producer in Beirut, Dany Chalhoub and our field producer in Indonesia, Elis Zuliati Anis.    Our cinematographer, James O'Keeffe, did a great job of capturing the majesty of Mt. Lebanon and the palaces of Indonesia.   Our sound mixer, Don Hale, recorded the bustle of the souks in Sidon and the bird markets in Yogyakarta.   Our editor, Alex K. Palmer, patiently crafted hours of footage into a tight program.    The directors of the Songs of Peace and Reconciliation Project at Fuller Seminary's Brehm Center, Roberta King, PhD and Sooi Ling Tan, PhD did a remarkable job of guiding the conference and narrating the documentary.    They are publishing a companion book in 2014.    It was delightful to work with such a talented crew.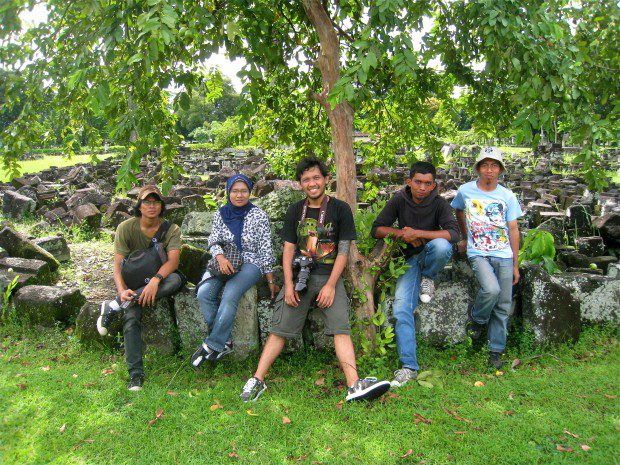 The broadcast is made possible by the great team at the Interfaith Broadcasting Commission.  For over forty years, they've programmed specials that reflect the broad diversity of American religious life.   I am honored to join that rich tradition in presenting (un)Common Sounds.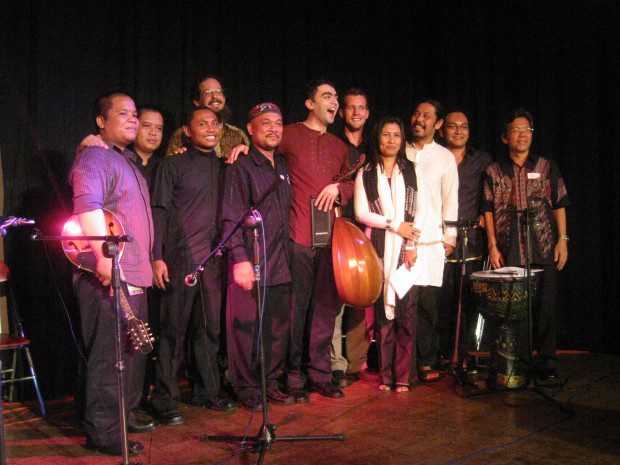 Each local ABC affiliate decides when to schedule the program.   The largest media markets of New York, Los Angeles, and Chicago are also the most crowded so it is tougher to get a prime slot.   But on many stations, we'll be showing this Sunday morning or on a Sunday later this month.   I'll endeavor to keep the screening schedule updated here.   ABC stations in Michigan, Ohio, Texas, Alaska, and Pennsylvania are definitely showing it.   If you don't see a showtime in your city, then I need your advocacy (especially if you live in Alabama, North Carolina, Virginia, Florida, or Maryland). Call your local ABC station and request the program.   They'll listen to their local viewers!    You can download the schedule below and set your DVRs for (un)Common Sounds.