Just kidding.
You probably came out of that broom closet just fine.
Or maybe you're still in that closet, which is fine, too.
Or maybe you are doing it wrong? Maybe I am. Maybe we all are.
Yesterday, a friend and I spoke about our levels of Witch "outness," and whether our work as Witches should be about giving Witches a good name. I told her how I felt:
Sometimes, I don't want to be an "Out" Witch.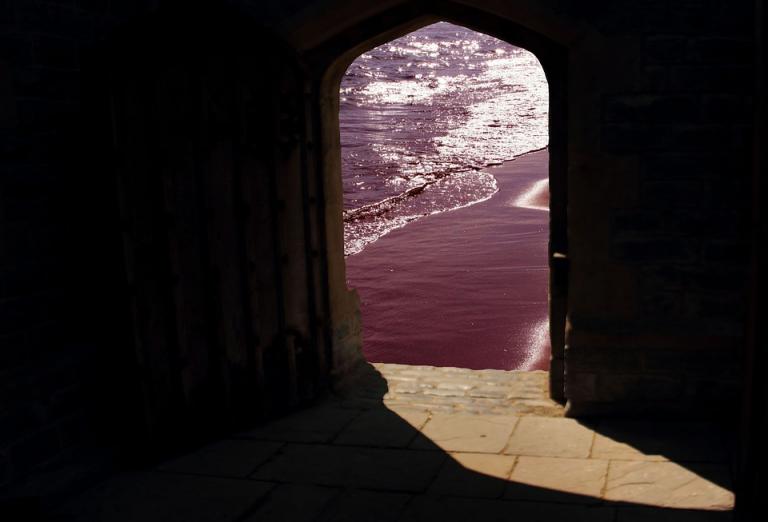 For a good decade after I became an "out" Witch, I did everything I could to give Witches a good name. I wore my pentacle proudly while doing volunteer work. My Coven organized food and clothing drives. I blogged, I attended interfaith councils where I offered gentle, earth-loving prayers over meals. I happily answered even the most obnoxious questions ("Wait, you guys vote?" "Aren't Witches really into sex?" and of course, "Do you worship Satan?") with the most honest, but bland, answers as I could. Of course we vote. Isn't everyone into sex? And no, we don't worship Satan, Dr. Religion Professor (yes, I did have to explain that to a professor of religion). I even pretended, in view of the sneering skeptic, that Witchcraft was primarily psychological and I didn't really believe that Spirits were all around us.
No matter how positive I tried to be, no matter the do-gooder face I tried to show, it didn't seem to change anything. A slightly drink friend might say, "I love you…I just wish you weren't so evil." A co-worker would accept my donation to her Church's fundraiser, but then tell me she'd pray for my burning soul. An acquaintance would tell me how much he disagreed with "everything I stood for," and then immediately ask for a Tarot reading. Interfaith councils would dutifully include me at their events, but individuals would later reveal there had been secret protest about my being involved.
I grew tired. I stopped caring what non-Witches thought of me: Yes. Witches curse. Yes. Witches are better in bed and you're missing out. If you think I'm evil, stop breathing my air because I have errands to run and evil shit to do. 
What a relief to pop back inside once in a while! I can come out again whenever I want!
But yesterday, I was reminded that this relief is only afforded to some.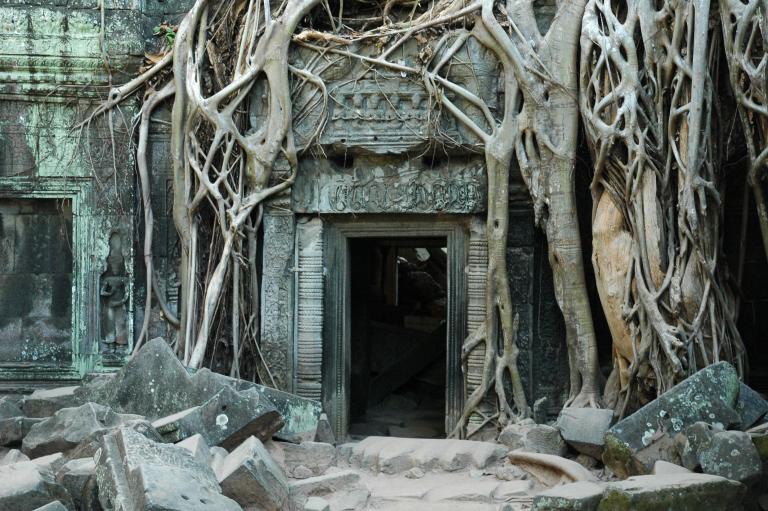 We live in the blue, largely non-religious state of Oregon. Witchcraft and Paganism is so prevalent out here that it's largely taken for granted. But that doesn't mean that it's safe for Witches to be out, everywhere.
My friend keeps a careful lid on her being a Witch. Her husband works in a conservative area and her kids attend a school full of conservative families. As she even said, "I got the side eye from their classmates' parents when they asked, 'What is Church?'" She worries that if his that her husband, a contract worker, would lose his job. No, they couldn't fire him for having a Witchy wife–but they could simply not renew his contract, no explanations necessary. Her kids could be ostracized, other parents not wanting their kids to play with them.
"What if my daughter runs for president someday?" she mentioned. "Would my public Witch self ruin that for her?"
In an age where Witchcraft is all over the media and social media portals, when it seems to be more acceptable and popular than ever, there are those of us who still need to keep a low profile.
Even in seemingly progressive areas…even as Witches outnumber Presbyterians. What can we do about it?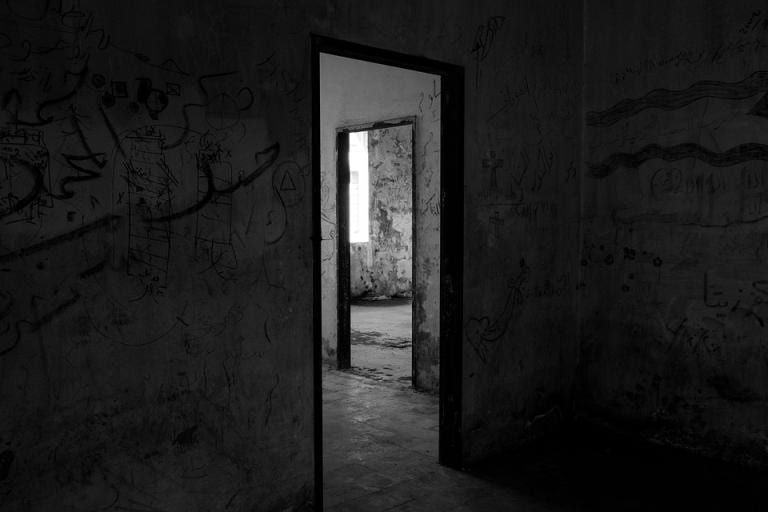 If we can be out, we should be out.
I'm lucky. I work a job where people are not only accepting, they are excited to have a Witch on the team. A highlight of our annual staff retreat is getting a Tarot reading from me (there's usually a long line). My extended family may be nervous about my soul, but they treat me with respect. I'm relatively new to my more-purple-than-blue town, so my husband and I have been a little quieter about our Witchcraft than we were when we lived in New York City, but that's still a luxury.  It would seem that someone like me should be as out as possible. By my being out, I can help educate the masses. Someone may see that I'm a reasonable person living a healthy life and when they encounter anti-Witch sentiment at their Church, they might say, "Well, I know a Witch and she seems all right…"
But sometimes, I get tired.
If we can be out, great. But we don't have to be out.
Being out is exhausting. I'd love to be able to go to a party and not have to explain all of the tenets of my faith just because I'm wearing a pentacle. I also don't always want to interpret everyone's dreams, explain that I have to charge for Tarot readings, or deal with yet another Monty Python reference (SHE TURNED ME INTO A NEWT! BURN 'ER! ). I don't want to say that yes, I've heard of Occam's Razor and no, that doesn't undermine the spiritual experiences I've had.
Sometimes, I don't wear a pentacle. If someone asks me what I do for a living or what Church I go to, I might make something up rather than say "Pro Witch" or "Church of the Moon and Sky and Self." Sometimes I need a break from being every Muggle's token Witch friend. Sometimes, I just want to be Courtney.
Taking that kind of break will help me do better work in the long run.
If we can't be out, maybe we should be out, anyway.
I travel frequently to highly conservative areas of the country–where people back away from me if they see my pentacle. I've been harassed on the subway. I sometimes worry that I've been too public and someone is trying to figure out where I live. Even in my relatively protected Witch life, there are times when I feel it's better to keep it to myself.
But those are the moments when I feel it's best to be out. Look, someone has got to try to educate the people, right? So, I'll smile sweetly at the people most afraid of me. I'll quickly find an exit off the subway, but not before calling out, "Love and light!" to the harassers. I'll love the shit out of the protestors at the next Witch event I speak at. 
We've got to break the ice somewhere.
If we can't be out, maybe we SHOULDN'T be out.
My friend had a point. Everything she does affects three other people–her husband and their two young children. She might prefer to be out–carrying a broomstick everywhere she goes. Being closeted is a great act of love for them, and a genuine sacrifice. For her, it's the right choice.
In other parts of the country, it's not even physically safe to be out. In those cases, STAY IN. We need you to protect your beautiful, Witchy selves. We'd rather have you closeted than not have you at all. Martyrdom is overrated.
The moral of the story….
We don't all have to be out. We don't all have to be out all the time. We might pop out once in a while, do a little educating and then go back in. We might find that's our call in life to be out, always. All are good. All are right. And it's going to change for us as we go through the cycles of our lives.
And no. You're not doing it wrong.
Check out the latest episode of That Witch Life Podcast: Witchcraft in Ritual Performance.