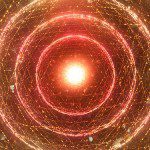 He prays unceasingly who combines prayer with necessary duties and duties with prayer. Only in this way can we find it practicable to fulfill the commandment to pray always. It consists in regarding the whole of Christian existence as a single great prayer. What we are accustomed to call prayer is only a part of it. ~ Origen, On Prayer
It's amazing how many of us are tied to academia—teachers, students, parents of students, school employees, yes. But churches revolve around the fall start of programs, malls and markets cater to returning students, fashion fans its fall wares. It seems a particularly bustling time of year. A little more energy required in the mornings, a little more weariness in the evenings. Rushing out the door to class with a quick cup of tea, while still trying to squeeze in the morning prayers and quiet…just a little more quickly.
Origen gives us some suggestion here about how to make the shift without undo fuss and frustration.
"Combine prayer with necessary duties and duties with prayer." This does not mean fingering my beads while I lecture and sprinkling the Jesus prayer in between slides. It means that the summer hours spent practicing lectio divina — the ancient practice of prayer-reading the scripture, literally "sacred reading" — should now bear fruit in driving divina and laundry divina and grading divina and editing divina and trudging the StairMaster divina and preparing PowerPoints divina and standing in the express grocery line at the dinner hour while the man in front of me unloads twenty-two bags of individually numbered raw nuts from the bulk section divina.
"It consists in regarding the whole of Christian existence as a single great prayer." Can I do it? Can I really see my 24-hour day, 7-days-a-week existence—as an inconsequential human being living in western America during these decades of war upon war and economic travail and global flux—as a single great prayer? Can I breathe in prayer and exhale prayer, tending the ever-burning flame without letting it dim?
Origen wrote in the second century, but his thoughts are echoed in Maximus the Confessor of the seventh century.
Prayer is continuous when the spirit clings to God with deep emotion and great longing, and remains forever attached to him by faith and hope in all the actions and events of its destiny.
These are busy days. I know you too are scrambling, with children or work or school or projects or business travel or programs to manage… Some of you are grieving; some are suffering illness; some are going through great loss; some are working too hard to wonder; some are just trying to stay one step ahead of the kids; some are anxious about the days ahead.
Cling to God in all the actions and events of your destiny. He has done everything; He is doing everything; He will do everything.
"Let us run with perseverance the race marked out for us, fixing our eyes on Jesus."
Photo courtesy nigeljohnwade, Flickr C.C.