Three Workshops – Earth, Water, Air: Seeking an Eco-Resurrection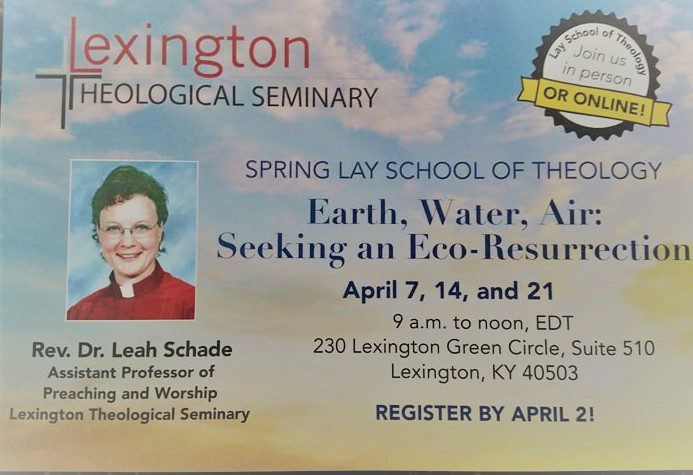 DISCOVER
a new perspective for engaging the Bible that deepens and expands your faith.
​LEARN
how we can proclaim justice for God's Creation in the face of climate change and environmental devastation.
BE EQUIPPED
with the knowledge and tools you need to make your faith relevant, courageous and creative.
​BE INSPIRED
to make a difference for our planet . . .
your community . . .
our future.
After this millennia-long Good Friday when our planet has undergone relentless eco-crucifixion, what does the resurrection of Jesus offer for Creation and humanity? Through biblical study, theological discussions, and dramatic performance art, Dr. Leah Schade will guide participants through a journey to discover how we can proclaim God's creative and redeeming eco-resurrection for our lives, our churches, and our communities.
Session 1, April 7:
"Earth Speaks: What's Next?" – Encountering the Bible through Creation's Eyes
Session 2, April 14:
"I Am Water, I Am Waiting" – Encountering the Bible through the Character of Water
Session 3, April 21:
"I Am Ruah" – Earth's Air and the Holy Spirit
JOIN ONLINE OR IN PERSON, 9 a.m. – noon each Saturday

Lexington Theological Seminary
230 Lexington Green Circle, Suite 510
Lexington, KY 40503
Unlimited number of participants per online login!
CLICK HERE: www.lextheo.edu/lay-school-of-theology/
Contact Information:
Deena Ainslie, 859-280-1212
dainslie@lextheo.edu
Registration Fee:
$60
---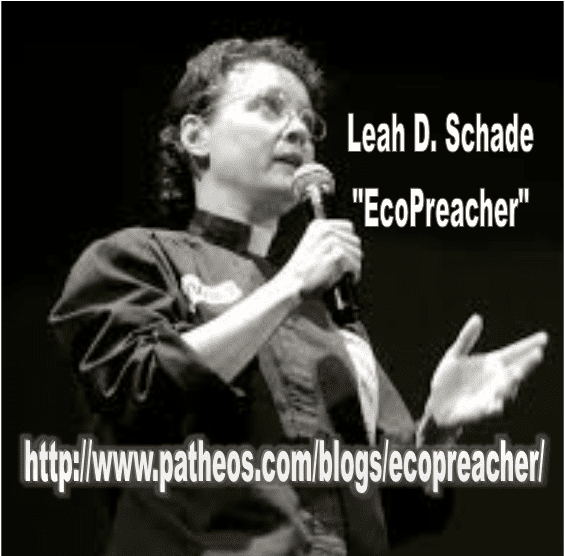 Leah D. Schade is the Assistant Professor of Preaching and Worship at Lexington Theological Seminary (Kentucky) and author of the book Creation-Crisis Preaching: Ecology, Theology, and the Pulpit (Chalice Press, 2015). She is an ordained minister in the Lutheran Church (ELCA).
Twitter: @LeahSchade
Facebook: https://www.facebook.com/LeahDSchade/.