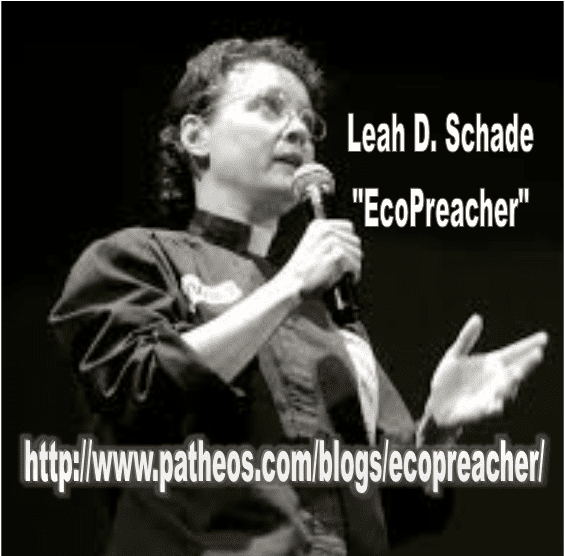 The Rev. Dr. Leah D. Schade is the Assistant Professor of Preaching and Worship at Lexington Theological Seminary (KY) and an ordained Lutheran minister (ELCA), though the views expressed on this blog are her own and do not necessarily reflect the institutions she serves.
She is the author of the book Creation Crisis Preaching: Ecology, Theology and the Pulpit (Chalice Press, 2015).  Visit https://www.creationcrisispreaching.com/ to learn more.
Prior to coming to Lexington Theological Seminary, Leah served as the pastor of three different churches in suburban, urban, and rural settings: Reformation Lutheran Church in Media, PA (2000 – 2009), Spirit and Truth Worship Center in Yeadon, PA, (2009 – 2011); and United in Christ Lutheran Church in rural Lewisburg, PA (2011 – 2016).  She has also served as an adjunct religion and philosophy instructor at Lebanon Valley College in Annville, PA, and Susquehanna University, Selinsgrove, PA, teaching courses on ethics, religion, gender and ecology.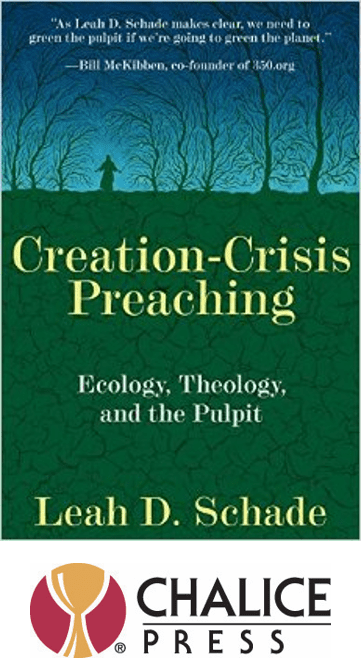 Leah has served as an anti-fracking and climate activist, community organizer, and advocate for environmental justice issues. She is a trained workshop leader for Lutherans Restoring Creation, a grassroots movement helping congregations learn how to "go green."
Leah's current research and book project titled, "Preaching in the Purple Zone:  Ministry in the Red/Blue Divide," draws on the concept of conversational preaching and suggests using this approach in tandem with a process known as "deliberative dialogue" in order to enter the Purple Zone within the red-state-blue-state divide.  Visit  https://www.thepurplezone.net/  to learn more.
Leah is also a professional harpist and her CD, Shall We Gather, is available at http://www.cdbaby.com/cd/ldschade.
You can follow Leah on Twitter at @LeahSchade, and on Facebook at https://www.facebook.com/LeahDSchade/. 
To contact Leah directly: lschade@lextheo.edu.