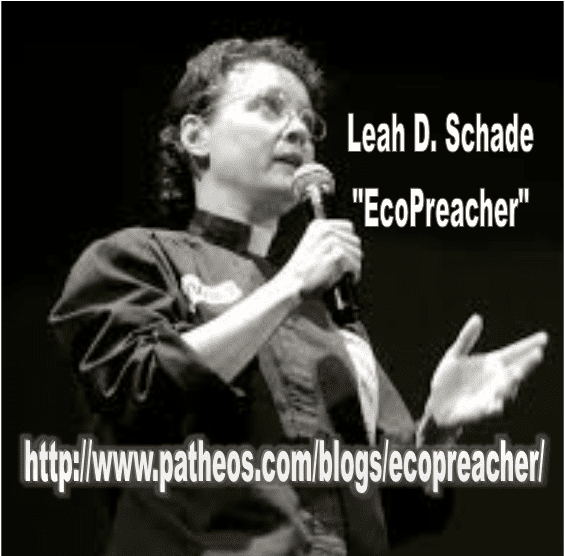 Leah is the Assistant Professor of Preaching and Worship at Lexington Theological Seminary in Kentucky. An ordained minister in the Evangelical Lutheran Church in America for nearly twenty years, Leah earned both her MDiv and PhD degrees from the Lutheran Theological Seminary at Philadelphia (now United Lutheran Seminary). Her recent book, Preaching in the Purple Zone: Ministry in the Red-Blue Divide (Rowman & Littlefield, 2019), explores how clergy and churches can address controversial issues of public concern using nonpartisan, biblically-centered approaches and deliberative dialogue.
Leah was recently awarded a $30,000 grant from the Wabash Center for Teaching and Learning in Theology and Religion for her project "Dialogue in the 'Purple Zone': Pedagogies for Civil Discourse in Online and On-site Settings." Her new method of sermon-dialogue-sermon preaching is designed to help clergy and congregations engage on issues of public concern in productive, healthy ways.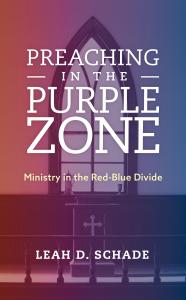 This method involves preaching in tandem with a type of civil discourse called "deliberative dialogue" in order to enter the "Purple Zone" within the political red-blue divide. The goal is to emerge with new insights and stronger relationships not only within the church, but for civic and public discourse in our communities and country. Key to her work is a research questionnaire she designed entitled "Preaching About Controversial Justice Issues" which gathered responses from 1200 mainline Protestant preachers. Visit https://www.thepurplezone.net/ to learn more.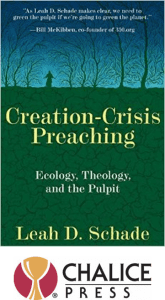 Leah has served as an anti-fracking and climate activist, community organizer, and advocate for numerous environmental and social justice issues. Her dissertation focused on homiletics (preaching) and ecological theology (caring for God's Creation) which resulted in the book Creation-Crisis Preaching: Ecology, Theology, and the Pulpit (Chalice Press, 2015).
Her forthcoming book is Rooted and Rising: Voices of Courage in a Time of Climate Crisis (Rowman & Littlefield, 2019), a volume of 21 essays by religious environmental activists co-edited with Margaret Bullitt-Jonas.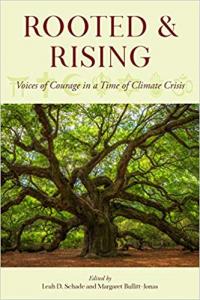 Prior to coming to Lexington Theological Seminary, Leah served as the pastor of three different churches: Reformation Lutheran Church in Media, PA (2000 – 2009), Spirit and Truth Worship Center in Yeadon, PA, (2009 – 2011); and United in Christ Lutheran Church in rural Lewisburg, PA (2011 – 2016). She has also served as an adjunct religion and philosophy instructor at Lebanon Valley College in Annville, PA, and Susquehanna University, Selinsgrove, PA, teaching courses on ethics, religion, gender and ecology.
Leah writes a blog entitled "EcoPreacher" for Patheos that explores religion, politics, ecological justice, women's issues, LGBTQI and gender issues, race, and culture: http://www.patheos.com/blogs/ecopreacher/. Her articles, reviews, and op-eds have appeared in The Christian Century, Homiletic, The Other Journal, and local newspapers. She contributed the chapter "Encountering Pharaoh – and Climate Change" to the book Preaching as Resistance; Phil Snider, editor; St. Louis, MI: Chalice Press, 2018. Also a science fiction fan, she has contributed chapters to two books about the Blade Runner franchise: "Less Human than Human," co-written with Emily Askew in Blade Runner 2049 and Philosophy: This Breaks the World, ed. Robin Bunce and Trip McCrossin; Chicago: Open Court, 2019. And "Skin Jobs and Snow Jobs: Blade Runner 2049 as Cli-Fi Noir and Race Erasure"; The Cyberpunk Nexus: Exploring the Blade Runner Universe; Tambone, Lou, and Joe Bongiorno, editors; Edwardsville, Illinois: Sequart Research and Literacy Organization, 2018.
Leah is a member of four academic guilds at which she makes regular presentations and serves on panel discussions: Academy of Homiletics, Society of Biblical Literature, American Academy of Religion, and Society for the Scientific Study of Religion. She is also a research associate with the Kettering Foundation studying deliberative dialogue used in faith-based settings.
You can follow her on Twitter at @LeahSchade, and on Facebook at https://www.facebook.com/LeahDSchade/.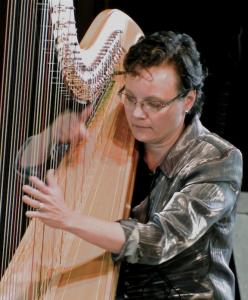 Leah is also a professional harpist and her CD, Shall We Gather, is available at http://www.cdbaby.com/cd/ldschade.
To contact Leah directly: lschade@lextheo.edu.