There is a racist code of silence in the U.S. church, and it's choking the voices of clergy.  This is one pastor's story.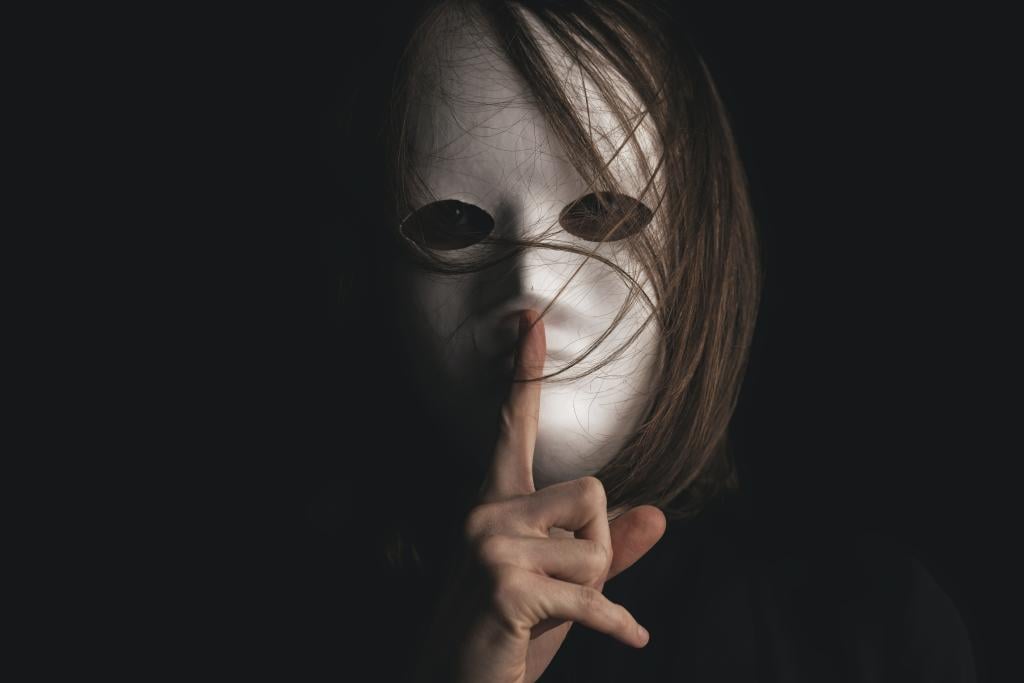 When pastors address racism in their preaching and teaching, many of them face a swift and vicious response.
This is the second of a two-part series sharing one pastor's story of frustration, heartbreak, and betrayal when trying to respond to God's call to preach the prophetic gospel.  In part one, "Pastoring in a Racist Church: One Pastor's Story," she shared how her congregation extended a call to their church with apparent enthusiasm for her gifts and willingness to address social issues. But the church quickly became a crucible when the demons of racism surfaced and surged against her with unmitigated force.  
In part two, Pastor A* (all names in this piece are changed to protect anonymity) recounts the spiral of racial fear, hatred, and threats she endured.  She is a white, female clergyperson in her mid-twenties who served a congregation in a southern U.S. state. She had hoped that her denominational leadership would have her back when the congregation turned on her. But she learned just how entrenched systemic racism runs in the U.S. church – all the way to a code of silence that threatened her future as a pastor.
---
[Read Part One of Pastor A's story here. The second part begins below.]
And then George Floyd was murdered.
George Floyd was an unarmed black man whose murder by a police officer in Minneapolis, MN, on May 25, 2020, was caught on video and went viral.  For two days I silently watched the news scroll on my feed.  I followed all my clergy friends' discussions about how they would address the murder and protests in their sermons.  It was then that I realized just how much I had betrayed myself and everything I believed in.  For months I had avoided preaching the things God was calling me to say because I was afraid of how the church would react.  I had given into the threats and manipulation.  And I knew in that moment I couldn't stay silent anymore.
No matter what happened, I had to speak.
That weekend I joined the protests at the State Capitol.  The second night I sat on the steps of the capitol building with a group of protestors shouting, "We are peaceful, don't shoot us," as police in full riot gear marched towards us.  They tear gassed us.  I had to be dragged out of the cloud of gas by strangers after I tripped trying to get away and a cannister landed less than a foot from my head.
The next week I sent a letter to the congregation detailing what had happened at the protest and explaining why I felt called to speak out against this injustice.  I invited anyone who had concerns to reach out and talk to me.  I received only two responses that week, both from elders.
The first was a text message from Bruce* who said that because of my actions, some (unnamed) families were threatening to leave.  I called him and reminded him of the sermon I had preached for the search committee.
"You knew who I was when you hired me," I told him. "I'm not going to sacrifice my beliefs."
The second response was an email that read like a parent scolding their teenager for being out after curfew.
Over the next few weeks, I preached twice about racial justice.  The topic fit easily with the sermon series I had planned out weeks before the protests began.  Meanwhile on social media, I shared many stories about the protests.  Most were in response to what the mainstream media was reporting.  Protesters were desperately trying to get the word out that the majority of protests were peaceful until police started attacking protesters without cause.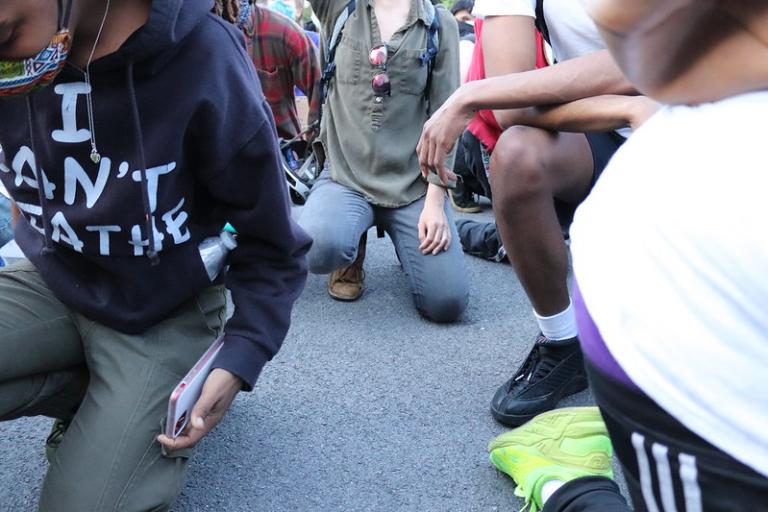 In response to my posts, a few members of the congregation began attacking me and my fellow protesters with their own posts.
I repeatedly told them that I would be happy to talk with them in private about their concerns, but they refused.  They called us liars.  They said I was a terrible pastor.  One member posted several violent threats towards protesters on his own page. I was relieved the church was not currently meeting in person (due to the Covid-19 pandemic) because I feared what he would do if he saw me.
In late June we had our regularly scheduled elder board meeting.  We began as we always did, with a prayer and devotion.  The woman doing the devotional, Sheryl,* began by saying that when she first came to the church, she immediately knew it would be her church.  She waxed at length about how much she loved the church before suddenly switching gears to say that she and many others were concerned about the direction things were going recently.  She didn't name specific concerns, but she made it clear that many people were going to leave if "things don't change."
I finally asked her if there were any specific concerns she wanted to address.  She sighed and then launched into a long rant about my participation in protests, my posts on social media, and my sermons.  Sheryl said pointedly, "We're a bunch of old conservatives.  We don't want to hear about this stuff."
"We're a bunch of old conservatives.  We don't want to hear about this stuff."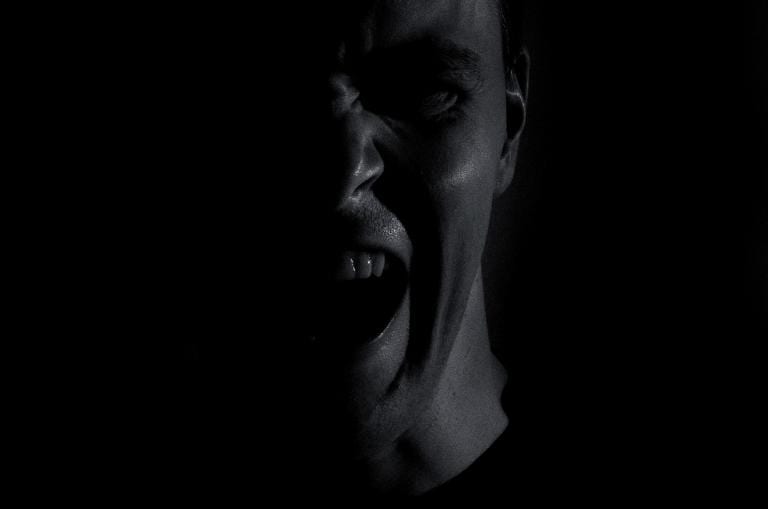 What followed was forty-five minutes of elder after elder threatening to stop giving money, threatening to leave, and telling me how I was killing the church.  One went so far as to say I never should have been a pastor in the first place.  They said repeatedly how much they hated hearing me preach about racism and other issues of social justice.  They didn't want a pastor who participates in protests.  It was clear they believed racism no longer existed, and in their minds Black Lives Matter was a violent group of thugs and domestic terrorists.  I was thankful the meeting was on Zoom so they could not see me shaking with anger.
There were a few brave souls who defended me. 
One man told the group how his son's best friend from high school, a black kid, had been shot by the local police.  He challenged them to think long and hard about how God was going to respond to them treating me this way for speaking out about racism.
I waited to speak until everyone had their say.  Finally, I told them that I came here believing they wanted a progressive pastor who preached about social justice. This was what they had told me at the time.  But if that was not true, they could find a new pastor, because I would not sacrifice the call I received from God to preach the gospel.  According to our church polity I had freedom of the pulpit, and I would not allow them to take that away from me.
As soon as the meeting was over, I called the regional denominational leaders. 
I sent them the recording of the meeting and we met to plan next steps.  A date was set for a meeting with the elders the following week.  But what followed was one of the worst weeks of my life.
The public harassment on social media increased.  An elder discovered that some in the church had organized a secret meeting to strategize how to get rid of me; yet the group lied and said they were only meeting for "Bible study."  A member who had always been supportive and encouraging to me passed away.  Yet his wife told me there wasn't going to be a funeral, and then held a memorial at her house without me.  Another member sent a message to the elders telling them I had ignored her repeated attempts to reach out, even though I had not heard from her in months.  By the time I received that message, I was done.
I knew there was no hope of reconciliation with this church, and I needed to get out of there for both my safety and my mental health.
I was incredibly thankful I had thought to record that meeting, because when the denominational leaders showed up the next week, the elders lied about the content of the meeting.  They claimed I had never done my job, that I refused to visit people in the hospital or work with the youth, and that I was never in the office – none of which was true.  They said that when they tried to address these issues, I had thrown a fit in the meeting and threatened to quit.  Although they couldn't fool the denominational leaders because they had seen the recording of the meeting for themselves, it didn't matter. At the congregational meeting where they voted to accept my resignation, Bruce told the rest of the church the same fabricated tale and they believed him.
Although I was angry, I was also relieved because I was leaving this toxic congregation.  But that relief was short-lived.
I thought that my situation would improve after I left the church.  But it got worse. 
Members bad-mouthed me around town, ruining my reputation.  An organization with whom I had developed a close working relationship suddenly cut off contact with no explanation.
But the biggest sting came from my denomination.
The denominational leaders, who at first had seemed so supportive, began placing blame on my shoulders.
"What did you expect?" they asked me repeatedly. "You refused to compromise."
Compromise the gospel of Jesus Christ?  Compromise my call from God?  Give into the congregation's racism?  Is that what my denomination wanted?
They told me I needed to stick to their version of the story and tell people that "It just didn't work out."
In other words, they wanted to sweep this under the rug.  They wanted to hide the ugly truth about this congregation.
In short, they wanted me to follow a racist code of silence.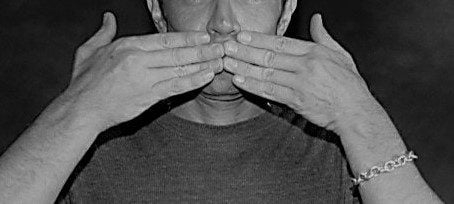 When I objected to lying and being forced to hide the trauma I had been subjected to, they asked me, "Why do you feel the need to get revenge?"  An unspoken threat hung in the air.
If you tell the truth, you will not work in this denomination again.
And yet, I'm telling this story, albeit anonymously, because it's a story that needs to be told.  This was not an isolated incident.  Since last summer I have connected with other pastors who lost their jobs for similar reasons.  And I know many more who have been forced to give in to pressure to follow a code of silence to protect their jobs that supported their families.  As a single pastor, I do not have a family to support, so I had less at stake in losing my job.  But not all pastors can take that risk.
Church, we have a problem.  We have a problem of racism and white supremacy.  We have a problem of Christian nationalism. 
We have a problem of staying silent in the face of bigotry, hate, and injustice.  And we have a problem of enforcing a code of silence against anyone who does try to speak up.  This code of silence is imposed by the denominational leadership that fails to support pastors who answer God's call to speak for justice.
I open my Bible and I see themes of justice from beginning to end.  I see commands to stand up for the marginalized and tear down their oppressors.  Yet when I preached those things in a church, I was met with threats.  Shut up or we'll stop giving money.  Shut up or we'll leave.  Shut up or the church will die.  Shut up or you'll never pastor another church in this denomination.
How many pastors have lost their jobs because they followed God's command to speak out for justice? 
How many have had to sacrifice what they believed because they had a family to feed?  Instead of following God's call to work for justice, churches and denominations bully and threaten anyone brave enough to speak truth to power.  Our congregations and ecclesial leaders have fallen so far and become so corrupted that they care more about appeasing those who give the most money than they care about following what Christ taught.  And the church is paying the price because it's losing courageous ministers with gifts, skills, and energy for helping to bring about the Realm of God.
The events of January 6 made it clear just that Christian nationalism and white supremacy have a deep and strong hold on this country.
It is easy to blame it on the white evangelicals who preach those ideas, but mainline Protestants are just as responsible.  Every time we stayed silent, every time we looked the other way, every time we were afraid of being "too political" or driving away conservative members, we allowed those ideas to sink their claws ever deeper.
We've created a church culture where condemning the sins of bigotry and hate is taboo, and now the damage to our churches and our country is nearly irreversible.  I don't know how to get us out of this. But I do know this: I will never stay silent.
Epilogue
Pastor A has since been called to a new congregation and is grateful for the opportunity to step into a healthier ministry site.  But her story is indicative of larger systemic issues in denominations that need to be addressed.  Telling the truth is not about "revenge." It's about accountability so that congregations, clergy, and denominations will know the truth about the deep-seated racism that infects U.S. churches.  Once we know that truth, we can take steps to change the policies and polity of the church so that pastors are not abused, punished, or threatened simply for doing their job of answering God's call to ministry. This racist code of silence in the U.S. church must end.
---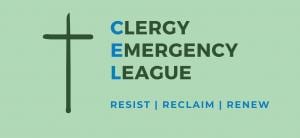 If you are a clergyperson who would to be connected to other pastors who are addressing racism and other justice issues, we invite you to check out the Clergy Emergency League (CEL). We're a network of 2,500 pastors who are supporting and challenging each other in our prophetic ministry. To join the private Clergy Emergency League Facebook group, click here (be sure to answer the vetting questions to gain admittance).
Others who are not clergy can like and follow our public FB page: Clergy Emergency League.
Also, join us for "The Bible, Politics, and Ministry," an event co-hosted by CEL and the Wisconsin Council of Churches with biblical scholars Dr. Jerry Sumney and Dr. Efrain Agosto. We'll discuss how pastors can help their congregants understand the ramifications of Scripture for public policy, community discernment, and the church's faithful engagement of social issues.  Tuesday, Sept. 21, 7 p.m. Eastern. Register here.
Read also:
What to Do When Parishioners Leave – Because of Politics
What is a 'Prophet's Reward'? The Bad, The Ugly, and the Good
Will White Churches Find Their Pentecost Courage?
---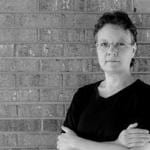 The Rev. Dr. Leah D. Schade is the Assistant Professor of Preaching and Worship at Lexington Theological Seminary in Kentucky and ordained in the ELCA. Dr. Schade does not speak for LTS or the ELCA; her opinions are her own.  She is the author of Preaching in the Purple Zone: Ministry in the Red-Blue Divide (Rowman & Littlefield, 2019) and Creation-Crisis Preaching: Ecology, Theology, and the Pulpit (Chalice Press, 2015). She is the co-editor of Rooted and Rising: Voices of Courage in a Time of Climate Crisis (Rowman & Littlefield, 2019).  Her latest book, co-written with Jerry Sumney is Apocalypse When?: A Guide to Interpreting and Preaching Apocalyptic Texts (Wipf & Stock, 2020).
Twitter: @LeahSchade
Facebook: https://www.facebook.com/LeahDSchade/