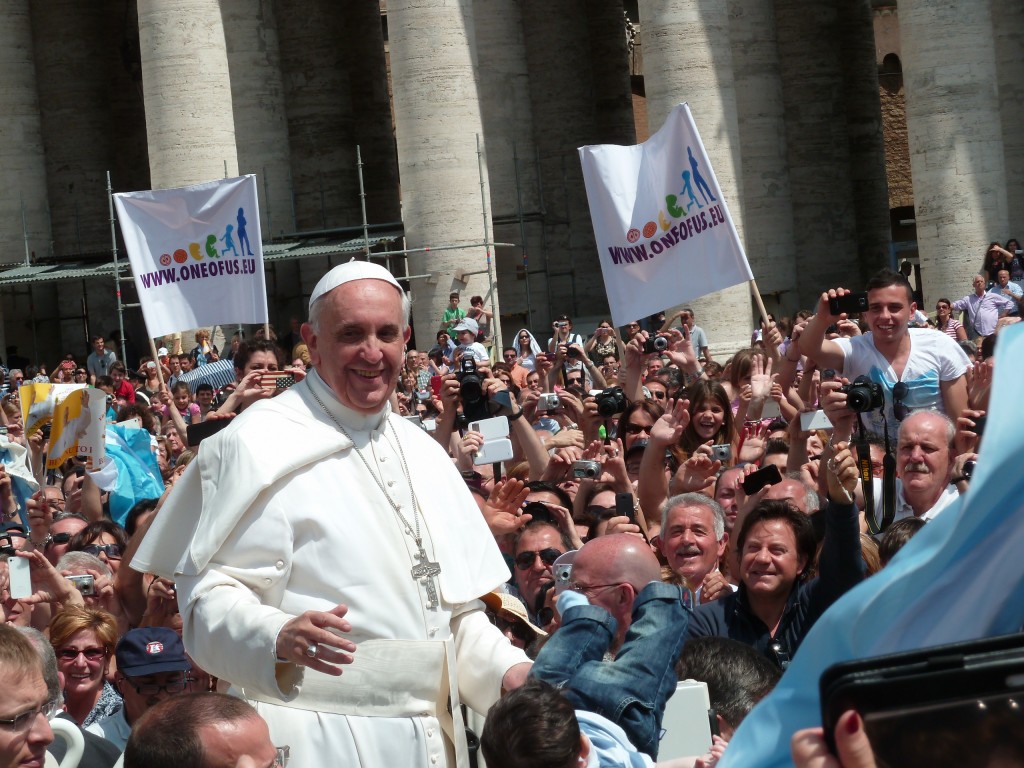 After all that, I don't think that my writing on Francis (or Francis in light of his predecessors) is going to change very much. This was all stuff that I was writing and reading before I got chrismated. Why not just stay the course?
The truth instead is that I have a lot of homework to catch up on, which I suppose is what naturally happens when something goes from being your hobby to your religion. I have a lot of reading that I want to do. To do this, I will need your help as my readers, hopefully as something like dialogue partners, as I try to read texts from the Latin Church as an Eastern Catholic.
For example, I'd like to closely read through St Faustina's diary, Divine Mercy in My Soul, as an Eastern Catholic (I've only skimmed the first 100 pages so far). After all, what if it is through someone like St Faustina and something like the Divine Mercy Devotion that the Lord is correcting the Latin Church's legalistic excesses that are so often decried by the Eastern churches?
I'd also like to do a more serious reading of Francis in light of his predecessors, which means that I have a lot of slow, close reading to do of a lot of papal documents. I suppose I'd also approach all of these documents with a bit of an Eastern Catholic flair, which means that I want to read the Bishops of Rome (including, but not limited to Francis) as persons with whom I am in communion, not as sovereigns.
This is a bit of a sticky point, I suppose, with some Latin Catholics, and I probably should take to another series of posts to explain it. But since we are on the subject, I probably should say something about how Eastern Catholics might read papal documents. Maybe this will definitively answer the question of whether becoming Catholic has made me read Francis differently.
The reposed Melkite Archbishop Elias Zoghby says in a very frank way that Eastern Catholics have always found 'the "doctrine" of Roman primacy and infallibility [especially as laid out in Vatican I] defined in terms that were strange to the Eastern tradition, which had repeatedly insisted on episcopal collegiality and a synodal and patriarchal organization,' including the right of an Eastern Catholic patriarch to act as a patriarch with full jurisdictional autonomy from the Bishop of Rome, with whom he is (and therefore we are) in full visible ecclesial communion in the Eucharist (Zoghby, We Are All Schismatics, p. 31). As the tradition goes, the role of the Bishop of Rome as the universal primate (at least in the first millennium of Christianity) was that he could be invoked as an outside authority by the Eastern churches when they had internal matters that they couldn't settle charitably. Since Leo XIII, the Bishops of Rome have actually been quite nice about this right, developing it through Vatican II and even the Code of Canon Law for Eastern Churches (CCEO) and its instruction for applying the CCEO's liturgical prescriptions.
From the moment he stepped out onto the loggia, Francis has been gesturing that he will continue his predecessors' generosity to Eastern Christians (flawed as this graciousness might sometimes be in practice, such as in the Havana Declaration), including Eastern Catholics:
And now, we take up this journey: Bishop and People. This journey of the Church of Rome which presides in charity over all the Churches. A journey of fraternity, of love, of trust among us. Let us always pray for one another. Let us pray for the whole world, that there may be a great spirit of fraternity. It is my hope for you that this journey of the Church, which we start today, and in which my Cardinal Vicar, here present, will assist me, will be fruitful for the evangelization of this most beautiful city.
When I heard these words issue from the mouth of the man who had been elected Bishop of Rome, I was not yet Catholic. But I knew deep down that – deny it as I might with all my might – my time as a Christian outside of communion with the Church of Rome had begun to end because Francis was putting down a model of papal sovereignty in favour of a more sane understanding of primacy. I'm not making this up: I have a record of thinking this because my first blog post on Francis all the way back then (put up on Religion Ethnicity Wired because I was scared – and rightly so – of the implications of writing it as Chinglican) says pretty much what I'll say again, now as an Eastern Catholic:
It is the Church of Rome, Francis says (and here he is in profound agreement with Orthodox theologian Nikolai Afanasiev), that presides in charity over the other churches, and Francis happens to be that church's bishop. However, the jurisdiction of the Church of Rome is quite literally supposed to be the City of Rome; this is the 'evangelization of this most beautiful city' of which Francis speaks, in which the Bishop (of Rome) and the people (of Rome) walk together.
Francis is thus also saying once and for all that the Bishop of Rome is a person, that the Church of Rome is composed of persons, and that Rome's place as primate (meaning, the people of God in Rome gathered around their bishop) is to help persons everywhere in every church autonomous from it live as persons. This means that there do exist all over the world churches that are not the Church of Rome. These Churches that are not Roman Churches are still Catholic because they are in communion with the Roman Church such that the Roman Church can actually preside in charity over them. Presiding in charity, of course, precludes any language of sovereignty, assimilation, and ideology because what it means to 'preside,' as both St Ignatius of Antioch and Afanasiev (and Francis!) teach us, is to celebrate the Eucharist (Ign. Smyr. 8.1-2). These non-Roman churches are also constituted fundamentally by persons, and because they are – as one of 'all the Churches' – Churches in their own right, they of course have their own hierarchy, which ultimately includes a patriarch. What makes us Catholic is that the Eucharist in which we and our hierarchs partake is the same one in which the Church that the 'most beautiful city' of Rome and its bishop shares. Ubi caritas et amor, Deus ibi est!
This personal sensibility with the Eastern Catholic Churches in communion with Rome, I think, is ultimately going to work out as good practice for getting reunion with the Orthodox done, difficult as the histories of Eastern Catholic union with Rome are. What Francis says about 'the beloved Ecumenical Patriarch Bartholomew' in Laudato Si' (7), then, is worth bolding, italicizing, and underlining, and thus I repeat it again with emphasis: 'with whom we share the hope of full ecclesial communion.' This, I think, is how papal documents should be read – because this, I think, is how they have been written for quite some time now. It's at least how I intend to make my way through them.
In any case, I think that this blog will help me get some of my more raw thoughts out, and maybe World Youth Day will be a good prism through which to think through it all. And of course, I'll also have more icon slideshows along the way so that you won't get bored.
But isn't it fun to do some close reading?!