I CAN TRUST

I can not see why trials come,

And sorrows follow thick and fast;

I can not fathom His designs,

Nor why my pleasures can not last,

Nor why my hopes so soon are dust,

But, I can trust.

When darkest clouds my sky o'er hang,

And sadness seems to fill the land,

I calmly trust His promise sweet,

And cling to his ne'er failing hand,

And, in life's darkest hour,

I'll just Look up and trust.

I know my life with Him is safe,

And all things still must work for good

To those who love and serve our God,

And lean on Him as children should,

Though hopes decay and turn to dust, I still will trust.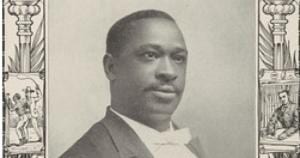 Trust sustains good people in difficult times. Trust is an important enough, common enough, word that the term can mean many things. One thing "trust" means is a reasonable choice to endure when the immediate circumstances suggest immediate change. 
In good times, we think about our life, look at our experiences, including past bad times, and make a reasonable judgment about what is true. Best reason and experience says God exists, Jesus is God's revelation of Himself to people, and we can know Him. This is good news and a comfort in times of trouble. When times are bad, reasonable doubt may come to a Christian, but this is, as the poem shows, the wrong time to do philosophical reasoning! When the heart and mind are troubled, calm consideration is hard and so best to trust in our previous experiences and thinking until better times come.
What is true in the divine relationship is true in any relationship: external hard times are the wrong time to define the relationship! Hope (the spouse not the virtue!) and I have a rule not to discuss anything in our marriage during college finals week: too much grading, late nights, oral finals (Dons' Ragging!) make for surliness. We are calm and carry on in the marriage until that time is done and then (shockingly!) many of the "issues" we were having with each other have vanished like a grading deadline before Christmas vacation.
Of course, a Christian must not trust against best reason and experience or fail to examine his assumptions after the trials are done. We might be wrong and so trust will only carry us so far. Trust (of this sort) is the stability of a rational soul. The alternative is to Hamlet about, tossed by every wave of life. Doubt is a good thing, but there is a time for every epistemological virtue and turmoil is not the right time to deploy doubt. Instead, doubt should be duly noted, journaled, and kept for a time when calm reading, reflection, and recognition of issues can be done. We bring our best to our view of reality, not our storm tossed worst.
I was reminded of this reading Daniel Webster Davis. He was a Baptist pastor, son of slaves, a resident of Richmond Virginia who deserves  a monument, and has it just so:
When darkest clouds my sky o'er hang,

And sadness seems to fill the land,

I calmly trust His promise sweet,

And cling to his ne'er failing hand,