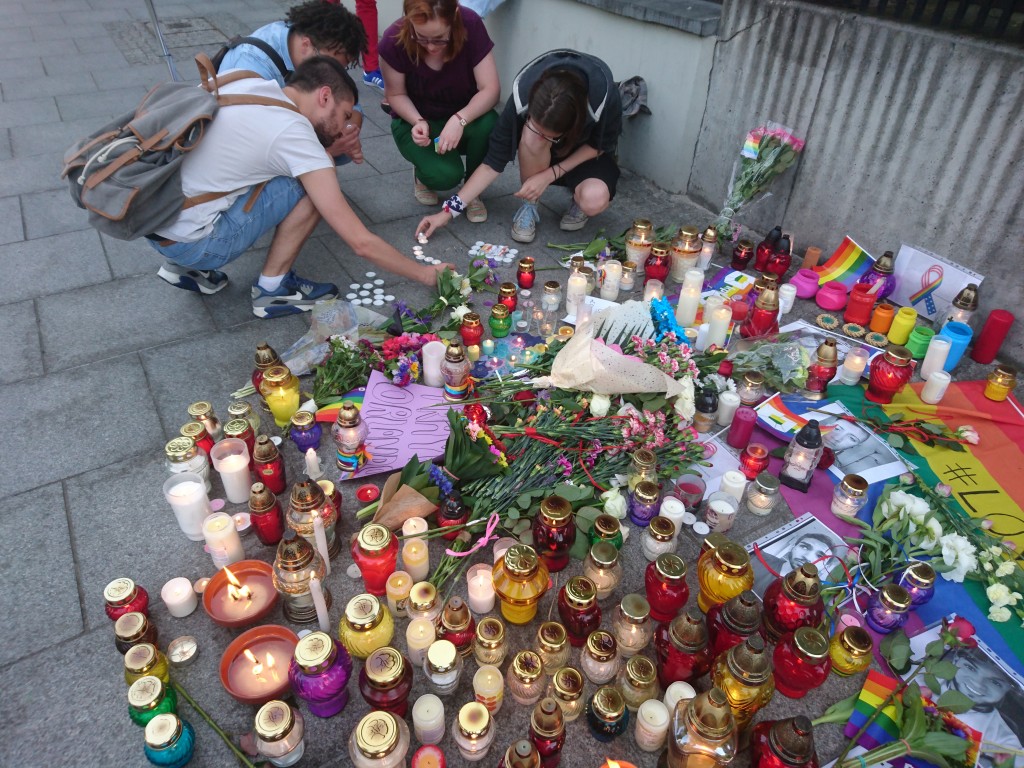 By: Quinton Bobb
When an unspeakable horror unfolded in Orlando last week, the presidential candidates were left scrambling, frantically trying to figure out how this act of terror and hatred could find a place in their political ideologies. Candidates that prided themselves on having progressive, hopeful visions for the future found it hard to place these sickening scenes alongside their messages of hope. How could this act of violence, (the deadliest mass shooting in modern American history) make sense in the light of their political platforms?
It doesn't make sense and it never will.
Whether the media records this massacre as a hate crime or an act of terrorism– nothing can make the mass murder of LGBTQ individuals at a gay nightclub make sense.
While trying to understand this horrific slaughter within my social location as a member of both the LGBTQ community and the world of graduate education in theology, I was reminded of how the Divine interacts with humanity through the various creation narratives in the Hebrew Bible.
From the first passages of Genesis to the poetry of the Psalms, even in the cries of Job, we see signs of hope and progress. We see light breaking into darkness, adversaries being overcome, and the Divine remaining at Humanity's side. Even when it seems that suffering has no end, the authors of these ancient texts seem sure that Good is at work among them.
In a world where suffering seems to be ever present, we can still hope for a more just and peaceful future. We can be sure that things will get better. While it is hard for me to believe that God can stop the suffering of humanity at this point in history I feel confident that at the very least, God is suffering along with us­– striving for a world without such pain. In some strange way, this makes tragedy more bearable.