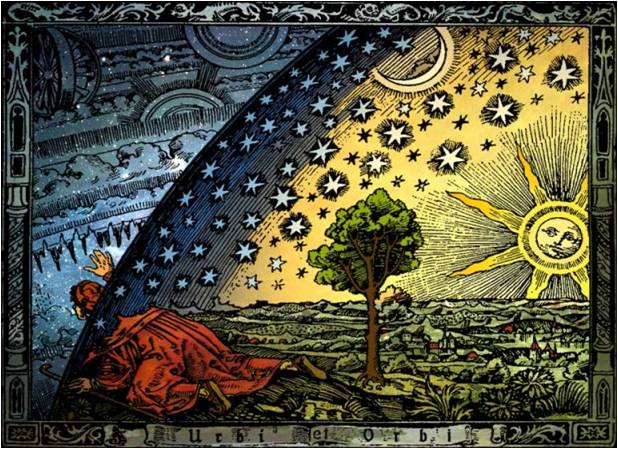 Ordinary Time
15 July 2018
The Edge of Elfland
Concord, New Hampshire
Dearest Readers,
First, let me apologize for the radio silence over the last month. I've been spending a lot of good quality time with my family and that means less time for writing. But there are other things that have been distracting me from these letters that I thought I would let you know about.
First of all, while writing for the blog has dropped off, that doesn't mean I haven't been writing. I have called this the summer of writing on my social media accounts. I'm currently working on three books. The first is a novel about a father and son who must find their way into Faërie in order to rescue their kidnapped wife/mother. The book is tentatively titled Godwin and Alboin: Return of the Elfstone. I've written a little over 20000 words (roughly 79 printed pages) and am in the midst of chapter 5. This book has no publisher as of yet, so if you know of anyone who might be interested, please let me know.
I have also been working simultaneously on two different books on theology. The first is a work on medieval cosmology (how they viewed the planets and their relationship to the rest of creation). The question I'm asking with this book is: when we discovered that the heliocentric model was correct, did we leave behind too much from the medieval view? My tentative answer is yes. In order to help with this project, which relies pretty heavily on C.S. Lewis and Michael Ward, I've been reading up on my ancient and medieval sources like the "Dream of Scipio" and Macrobius' commentary on it.
The second book of theology is going to either be a more popular version of my dissertation where I looked at the centrality of deification to Christian theology and the importance of human creativity to deification, or an expansion of my final two chapters of my book, Being Deified, which look at deification from a liturgical and literary point of view. Neither this book nor the one on medieval cosmology have publishers yet either, so you know ….
Along with writing, I have also launched a podcast, To Wonder and To Wander, which is currently 3 episodes in. I'm going to shooting for about 1 episode a month for now, especially with the school year quickly approaching. The podcast follows many of the same veins as these letters, but you get the added benefit of the mellifluous sound of my voice. I'll also, likely, end up interviewing people I know who I think have important things to say on the topics of theology, literature, Catholic Social Teaching, and more.
The last thing that has taken up a bit of my time is setting up a Patreon account. So now comes the awkward part where I ask for money. The truth of the matter is that as a high school teacher I'm not exactly raking in the dough, not that being wealthy is my goal, but paying all my bills, feeding my family, and trying to keep up my research and writing all cost money. So please consider joining me in the task of helping modern men and women see the world through sacramental eyes by becoming a patron of my writing, speaking, and more. I have tiers as low as $1 a month and it comes with a handwritten thank you letter from yours truly. Of course, I'm always going to keep my blogging and podcasting free, but in order to do that, I need some help from those of you who think I'm doing things worth doing. So please, go to Patreon and see if you have any interest in becoming a patron.
So that's what I've been up to so far this Summer. Look out for more frequent letters and my monthly podcasts and more.
Sincerely,
David Russell Mosley