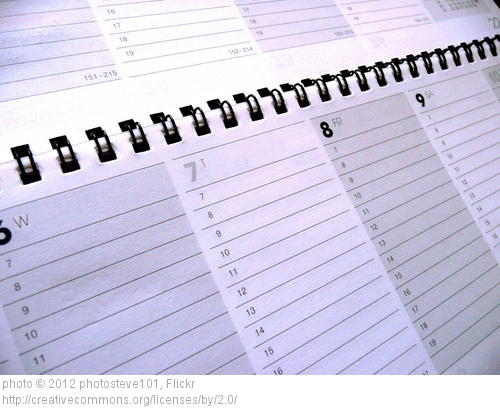 As the school year winds down, my calendar greets me each morning with its list of assemblies and ceremonies and recitals and final thises and thats. Reminders about teacher and coach gifts to be group funded and bought, of summer camp bills to be paid and paperwork to be completed. My brain greets me each morning with words clamoring for release, aching for time in which to sit down and allow my fingertips to create something—a post, an essay, an article—with those words. While the kids are in school, I drive here and there, chipping away at the errand list, then come home to spend a ridiculous amount of time sending emails and making phone calls to arrange volunteers for the school fair and refreshments for the awards assembly, soliciting year-end contributions for the PTO fundraiser, reminding parents of the upcoming Brownie meeting. Then, somehow, it is already time for the kids to arrive home on the bus. And the only writing I have created is dozens of emails.
But you know what? Somehow, I'm not consumed by crabbiness upon realizing that another day has just passed without any writing work getting done. I'm not desperate for the kids to LEAVE ME BE for another hour or two. Something about the end of the school year, with its stark reminders of time passing—the first grader who nervously lined up on the first day of school now a confident second grader-to-be, the third grader finally old enough to pick an instrument for next year's in-school music lessons, the seventh grader in possession of her first cell phone—makes me want to clutch these little people tighter. I watch them all the time, willing my gaze to capture images of who they are right now and file them away, pristine and indelible. I drink in my son's deep-set brown eyes, how they light up from inside when he is singing or telling a story. I marvel at my nine-year-old doing cartwheel after cartwheel on the sunlit hill in our yard, offering the expected gasp of astonishment when she moves into a full split. I shake my head with bewildered pride when my teenager walks 13-plus miles over 20 hours for the American Cancer Society's Relay for Life. She is blistered and exhausted the following day, but bubbling over with happiness as she tells me how she and two friends ran around the track blowing bubbles at 3 a.m.
My husband is away for the week, our evenings filled with softball games and rehearsals and concerts and fairs. Sit-down dinners being temporarily impossible, we dine on hot dogs and chicken sandwiches from the softball field's snack shack, and take turns choosing which ice cream place to stop at on the way home, to fortify ourselves to finish up homework, shower, and fall into bed. Our consolation prize for having to leave the house earlier than usual in the morning (the only way I can get all three kids to school on time, without my husband here to share the driving) is a stop at my favorite bakery—coffee for me, muffins and coffee cake for the kids.
As we pass a bag of chips to one another, sitting in lawn chairs on the grass alongside first base, share tastes of our ice cream cones while people watching from an outdoor table in the town center, or discuss which muffin flavor is our favorite, our strange, haphazard meals become the best sort of family dining, with none of the fussing, indifference, and distraction that so frequently mark our evenings meals around the kitchen table. As I juggle and cajole and dart from one thing to the next, I am regularly overwhelmed with gratitude.
Gratitude, of course, is the flip side of grief. I become most intensely, consciously grateful when I am most aware of what can be (is being) lost, when the fleeting nature of these overfull days with my children is most apparent. Is my hyperawareness of time marching on, here in this season of endings, a sign of wisdom? Or am I just being morbid? I have no idea.
Thanks to a bunch of snow days this winter, we still have another three weeks before school lets out for the summer. All of us, parents and children, are ready for the more forgiving summer schedule, all of us weary of too-full evenings. But there is also so much to treasure right now, in this erratic season. I am unable just now to serve nutritionally balanced homecooked meals every night or to write focused, well-developed blog posts. I am, however, able to take it all in. To notice. To marvel. To give thanks, sometimes in the form of a rambling blog post. For today, that's enough. That's plenty.