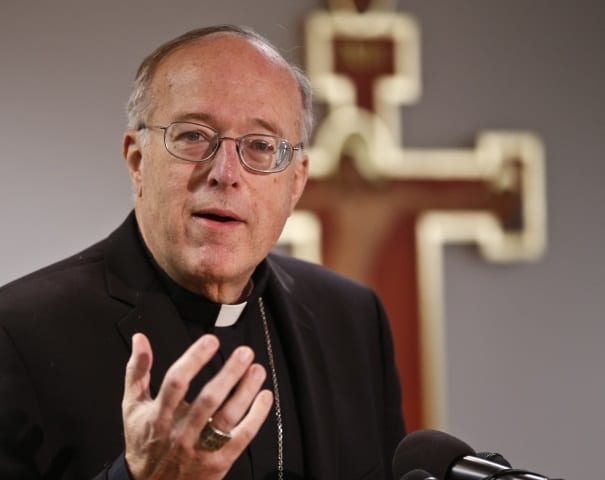 A Dissonant Melody In The Catholic Pro-Life Symphony
At the USCCB meeting of the US bishops this week, San Diego Bishop Robert McElroy injected unnecessary dissension into the conference and confusion into America's Catholics. A letter from the bishops accompanying a series of videos to help Catholics with the political process stated unequivocally that abortion was the "pre-eminent" social concern. McElroy said this kind of language was "discordant with the pope's teaching, if not inconsistent…It is not Catholic teaching that abortion is the preeminent issue that we face as a world in Catholic social teaching. It is not."
Bishop McElroy–Ham-handed or Simply Subversive?
Mmmm. That certainly did not go over well with the bishops. In fact, they disowned him and his viewpoint quite decisively, opting for retention of the original statement, highlighting the fight against abortion as the rallying cry for other areas of social concern. Bishop McElroy's ham-handed attempt to be more Catholic than the pope does a great deal of harm to the United States bishops' attempts to mount a unanimous support for pro-life causes, but does even more damage to Pope Francis. With friends like this, who needs enemies? At a time when the Pope is often criticized for not emphasizing Catholic doctrine enough, McElroy's amazingly obtuse intervention hurts the Pope with his own critics. Francis deserves better than this.
No Friend of the Pope or the Pope's Pro-Life Views
It is absurd to think that the Pope would want to lessen the focus on abortion. This is the pontiff who has attacked abortion many times with the strongest language possible. He has compared abortionists to "hit men" and called abortion genocide "with white gloves." McElroy has often looked like a climber in episcopal politics. His atrocious actions at the Bishop's meeting this week didn't do him any favors. Besides that, he is behind the times. More and more Catholics and non-Catholics are appalled at the perilous moral reasoning that has led to the pro-choice advocacy of abortion being expanded to infanticide. McElroy shouldn't sacrifice his moral teaching authority, such as it is, on the altar of his own ecclesiastical ladder climbing.
The Conference Slap Down–Not a Good Way to Climb the Ladder of Ecclesiastical Preferment
Apparently, the other bishops feel similarly. Archbishop Charles Chaput of Philadelphia castigated the San Diego Bishop, earning a roomful of grateful applause from the rest of the episcopal attendees at the bi-annual gathering and a restatement of the strong pro-life view. Bishop McElroy risks being named the successor to Bishop Thomas Gumbleton whose similarly vapid responses in the past led him to be seen as too liberal and doctrine-light to be truly Catholic. Does the good Bishop really want to inherit that miter and be seen as the moral lightweight that will make him popular only with those secular alt-left proponents of easy morality and disdain for the voiceless?