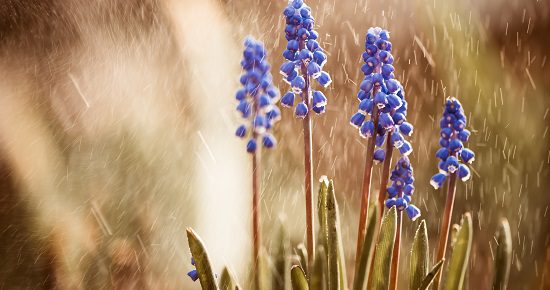 Raise your words,
not your voice.
It is rain that grows flowers,
not thunder.

by Jelaluddin Rumi,
translated by Coleman Barks
How do you raise your words without raising your voice?
Perhaps by speaking with love.
Jesus said, "Speak the truth in love." (Eph. 4:15)
We often think it challenging to speak truth
when we disagree.
Yet a check-in with the inner compass might reveal
that the challenge stems from a judgment
that clogs the heart.
Seeking compassion can wash away the blocks
and transform the judgment to understanding.
The words of compassion can form a bridge that unites
instead of a sharp edge that divides.
Through a clear heart
the rain of love can flow
and give birth to beautiful gardens
filled with the beauty and fragrance
of the Essence of the One.
Photo credits:
Copyright: ID 29149174 © Ivan Mikhaylov | Dreamstime.com
ID 47377906 © Hayati Kayhan | Dreamstime.com
Adobe Stock Photo © Alexey Rumyantsev #107466290

---

Want to join other Peacemakers, Healers and Change Agents? Spring classes begin this Saturday, April 1st! Apply today! Click here to learn more…
The University of Spiritual Healing & Sufism opens its doors to all people who seek love, truth, justice and freedom, regardless of their religion, to all those who search for truth through the way of God. We teach how to purify your self so that your heart can more fully reflect your true essence. We welcome everyone who wants to learn how to carry the message of unity – the message of love, mercy, peace, freedom, justice and beauty.
USHS offers classes in Spiritual Healing & Counseling, Spiritual Peacemaking, and Spiritual Ministry & Sufi Studies. Our Masters of Divinity classes begin in April and October. You are invited to join us. Click here to schedule a FREE chat with one of our advisors.
---