As we are all aware, some months back Victoria Osteen neatly summed up the Prosperity Gospel for all of us. She has officially stated, unknowingly or not, the purpose of this so-called "gospel" message they bring; simply put, "serve yourself because that is what God wants—and it makes him happy…"
I have chosen to entitle this post with "Prosperity Gospel(s) because most prosperity preachers offer different things. They typically aren't united in their promises, and various preachers will proclaim different blessings and outcomes. But overall, the message is one of health and wealth.
Like most of you know this movement is upsetting, deceitful, dangerous, and most of all—not gospel work. The gospel is a message of hope for sinners that desperately need a Savior; but it is not a message of being saved out of our sorrows, medical issues, financial issues, our trials and tribulations—it is anything but a health, wealth, and prosperity message unless we are talking about our souls.
Don't get me wrong, God can choose to provide all of these things but they aren't the basis of His message in Christ. In fact, we have much faith that God will deliver us from those things when we ask Him (John 14:13), but we pray also that His will to be done (Matthew 6:10)—even if that means we must suffer!
But I implore you not to simply take my word! Consider this (non-exhaustive) list of verses from the Bible:
Then Jesus said to his disciples, "Whoever wants to be my disciple must deny themselves and take up their cross and follow me. For whoever wants to save their life will lose it, but whoever loses their life for me will find it. Matthew 16:24-25  
Now if we are children, then we are heirs—heirs of God and co-heirs with Christ, if indeed we share in his sufferings in order that we may also share in his glory. Romans 8:17  
In fact, everyone who wants to live a godly life in Christ Jesus will be persecuted. 2 Timothy 3:12  
But even if you should suffer for what is right, you are blessed. "Do not fear their threats; do not be frightened." 1 Peter 3:14  
Dear friends, do not be surprised at the fiery ordeal that has come on you to test you, as though something strange were happening to you. But rejoice inasmuch as you participate in the sufferings of Christ, so that you may be overjoyed when his glory is revealed. If you are insulted because of the name of Christ, you are blessed, for the Spirit of glory and of God rests on you. If you suffer, it should not be as a murderer or thief or any other kind of criminal, or even as a meddler. However, if you suffer as a Christian, do not be ashamed, but praise God that you bear that name. 1 Peter 4:12-16
So then, those who suffer according to God's will should commit themselves to their faithful Creator and continue to do good. 1 Peter 4:19
What then is the purpose of the gospel? If the promises of health, wealth, and prosperity are wrong; then what is right? I believe we see the reason for the gospel laid out clearly in John 3:16—God loves His creation but they have fallen from Him in sin; God makes a way for them to come back into relationship with him by sending His Son, Jesus to pay the penalty of death for us; God simply requires us to believe this message (we are sinners in need of a Savior), for belief is eternal bliss but unbelief is eternal damnation.
Simply put, the gospel is a message of hope for sinners. A hope for now that is paid in full later. Our hope in Jesus Christ is not that we will be pardoned from all pain and sorrow while here on earth, but a hope in the resurrection of Jesus from the dead—a resurrection, as followers of Christ, we too will receive! A deliverance from all pain, suffering, sorrow, and sin!
Our hope is not in our situations here on earth because of the Fall. In Genesis 3 we see the story of Adam and Eve's direct disobedience of God. Here sin enters the world with all of its horrible effects: death, sorrow, suffering, pain, displeasure, discomfort, ruin, toil, etc.
Remember though, God made a way for us to come back to Him! To be made right once again! Jesus! But the gift of His Son has not yet fully overturned the Fall of Genesis 3! That is what the "prosperity gospel" doesn't understand! Their promises are dangerous because they supply false hope in false promises.
I work for a carpet cleaning company here in Louisville, Ky and we often do late night cleanings at funeral homes. More often than not there are bodies staged for a funeral the following day. Well a few days ago was no different. I was working late and noticed a casket propped open in the hallway with an elderly man lying there. My practice is to say a prayer for the friends and family of that person, so I did.
After making several trips down the hall I was stopped, dead in my tracks. In my peripheral vision I saw a tiny pink casket sitting on the table. I turned slowly and stared at a casket that was only about 2 feet long. Within a matter of seconds my face became wet with tears. As I stood there looking at this tiny casket I began to hate sin even more. I prayed several times throughout the night for the family of this precious little girl, who couldn't have been but a couple of months old when she died.   Several times throughout the night I wept for this dear child that died, in my reasoning, all too early. Why? Why did these parents have to bury their baby? This isn't the way it's supposed to be! God, death is such a horrible thing and it isn't fair! Poor little girl, I pray that your precious head is in the lap of Jesus.
For the past couple of months I have contemplated the events of that night and I have begun to hate the message of prosperity more and more. My question to the prosperity preachers is "what in the world can you promise to these parents that just lost their baby girl to make it better? What is their hope right now in a world where babies are in tiny caskets?"
Our hope isn't in this world; it's in the next. Babies aren't supposed to die, right? But in this world they do, and there is no stinking promise of prosperity that will make it better. Sin affects ALL PEOPLE and that isn't going to change for any of us until Christ returns.
The truth is we have received a Savior in our Lord Jesus Christ, but we haven't been promised an easy life! We still live in a Fallen world that is corrupt with sin and all of its effects. The promises of the "prosperity gospel" are void and invalid, and they will not be paid in this lifetime, which they claim.
Friends come to Jesus. Come to Him not because you need a better life here and now. Come to Him because He promises to deliver you from sin. He promises an eternal life. He promises no pain and sorrow. He promises wealth beyond imagine. He promises no tears. But all of these things are to come, and in the mean time we are to suffer for the glory of God and to bear our crosses daily for Him.
Our hope is not in this world—our hope is in spite of this sin-ridden world. Our hope is not found in the promises of luxury or health or easy living. Instead, like the Psalmist, let us proclaim and cry out:   "Find rest, O my soul, in God alone; my hope comes from him" (Psalm 62:5)
---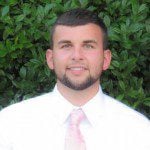 Tyler Kirkpatrick studied Pastoral Ministry and Greek at Cedarville University and is currently pursuing his M. Div at The Southern Baptist Theological Seminary. He lives with his wife and son in Louisville, Ky and is a writer/ policy analyst at the Commonwealth Policy Center. You can find him on Facebook and Twitter