Romans 12:1 states, "Therefore, I urge you, brothers and sisters, in view of God's mercy, to offer your bodies as a living sacrifice, holy and pleasing to God—this is your true and proper worship." Yesterday I ran across this great, familiar passage of Scripture. However, not until I prayed through and meditated on it did I fully grasp the significance of this passage for the believer—for me.
Though I don't believe it is wrong to see this passage as a command and a call to action (I didn't check the Greek, so I'm assuming), we can too quickly jump to what we need to do, bypassing why it is we would desire to do it. Simply put, we ought to live lives in sacrifice to God, for these things are holy and pleasing to Him and it is a true and proper form of worship to Him—because the one true God is one of mercy!
But how is God merciful?
If you take a moment to examine your life, honestly, are there any truly redeeming qualities in and of yourself? Considering we are born into sin and remain sinners all of our lives, what is desirable about us? Why would God want us to be His? Just because we are made in God's image does not mean we are in a relationship with Him.
Hence why it is such a great truth that God is merciful. He gave us His sinless, perfect, and righteous Son on the cross. When this happened, all of Christ's desirable qualities were accounted to us (believers) who have a relationship with Jesus, for nothing we have done or could do! We were once separated from God by sin, but in a moment placed into His arms by Jesus—that's mercy.
Often times I feel that Bible reading, praying, meditating, family devotions, quite time, etc. are burdensome; even though they are beneficial and make me feel more attune to God's will when I do them. I wholeheartedly believe it is because I have taken Romans 12:1 to be a command prescribing what I must do completely divorced from why I would desire to do it in the first place.
One of the greatest lessons I have learned through my years of walking with the Lord and studying His truth is that God must be seen at the center of His Word. If we always see ourselves as the main characters of Scripture—
do this, God will do this for you, don't do this, act this way, don't act this way, etc.
—then we take away the pleasure of and purpose for doing those good things.
We must always remember that Christian living is not simply good because of how we live, but for whom we live. If you allow God to be the center of your world then doing His will becomes more about joyfully pleasing Him, and less about the Bible prescribing a set of rules you must live by. Be encouraged and enjoy the Lord today.
---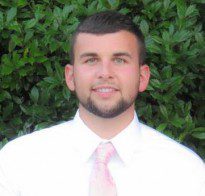 Tyler Kirkpatrick studied Pastoral Ministry and Greek at Cedarville University and is currently pursuing his M. Div at The Southern Baptist Theological Seminary. He lives with his wife and son in Louisville, Ky and is a writer/ policy analyst at the Commonwealth Policy Center. You can find him on Facebook and Twitter.