For all its controversy tithes and offerings account for$50 billion a year in the U.S.
$50 billion.
This $50 billion is from 10 million tithers–people who donate 10% or more their income to a church–across America. They make up 10-25% of a normal congregation yet they for 50-80% of church funding.
The ole' Pareto principle (or the 80-20 rule) is still at work.
Here's an infographic on the state of church giving in the US.
So out of that $50 billion there are churches receiving a larger portion of that pie.
And its not because they are megachurches.
The Reasons Why Some Churches See Bigger Offerings
Now I understand the controversy of this article. I know there people who see churches as businesses where "rich pastors" deceive poor people to give. Also, to be frank: I'm not a pastor. I get no benefit from tithes and offerings. So no I'm not asking you to send me a check!
But I am somebody who has seen their own life change as a result of giving. Not only that, but I do believe in the mission of the global church–the one called to lead, serve, and share. Regardless of its imperfections and missteps, it has great value in the eyes of One who died for it.
So, if it needs helps with the bills I think its only fair I lend a hand.
So yes, I'm a pro-tither!
But what is causing some churches to see a better uptick in giving? It's simple: technology.
According to the numbers, the churches that are least effective in cultivating giving are those who seek only checks and cash. Whereas the more technologically friendly are more effective. For instance, churches with at least 1000 weekly attendees embrace the digital well:
78% accept donations online
36% accepts donations via mobile phone
18% have giving kiosks onsite
But even though they accept donations online, mobile has the most room for growth:
Mobile giving has seen a year over year increase of 16%
There is an average of 50% more given via mobile versus offline (average online donation is $120 as compared to $80 offline).
The offering plate is quickly stepping aside for the digital currency of the future.
Room for improvement
There is significant room for improvement: church goers are giving less today than they did during the depression era.
So what can churches do to foster more giving:
Give–During the recession, there was a study that showed that many churches were using their funds more toward in house needs that outside needs. In other words, more money was being used toward current members and less on the larger mission. However, a more recent study showed that 84% of larger churches gave 10% or more of their budget to ministries beyond their congregation. Incidentally, they saw more more growth and donations that their smaller counterparts. The best way a leader can foster a spirit of radical giving is to be a radical giver.
Teach Giving– According to the 4th Annual State of the Plate Survey of 2012 many ministries saw giving increase because of financial/generosity teaching initiatives.
Giving is such a delicate issue that it takes a special kind of teacher/leader to do it. This kind of teaching takes patience, gentleness and self control. But most off all it takes somebody who can teach by example.
3) Embrace Technology– this goes without saying. The numbers don't lie: digital giving is outpacing offline giving. Those who embrace this will be light years ahead of their "traditional" counterparts.
But what do you think? Is the "traditional" offering plate being pushed aside? Your thoughts…
---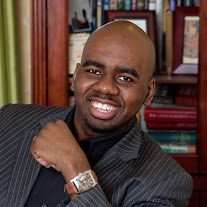 Mike Holmes is founder of Tithehacker.org, a site dedicated to stirring up a revolution of giving. He is also the author of I Shall Raise Thee Up: Ancient Principles for Lasting Greatness. It's a book teaching how people are raised up as they learn and apply certain time-tested and timeless principles. He is also the husband of 1 lady and the father of 2 small people.