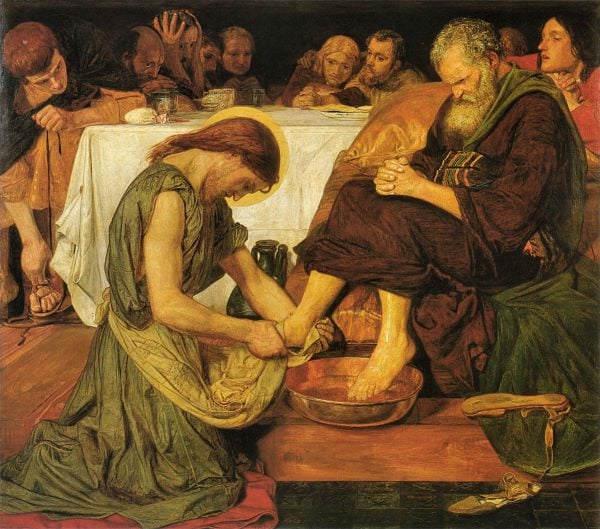 by Brandon Showalter
As I have in several seasons of my life, I am currently working as a custodian at my church. I get to clean the sanctuary, the staff offices, and just about everywhere else. It is a privilege because I get to serve God in an important and practical way, but it is challenging because I am overqualified for this job in the natural. I have a university education and skill sets that have enabled me to work in positions that are much more intellectually stimulating and spiritually fulfilling and ultimately I believe this is not a permanent station.
I will tell you that this job can be dull at times and all who have done this work will have experienced bouts of depression when there are other things we would rather be doing with our time, but because of our circumstances, change is not possible and life sometimes feels like a boring waste of breath. Yet because there is only one direction in the Kingdom, from glory to glory, we janitors are forced to learn how to push past that besetting gloom and look for God's invitation to find Him in our uninspiring tasks. If we choose to do that, we eventually recognize that we are scrubbing sinks and toilets unto something more glorious. Believe me, it really helps.
I like to say that I am an atmosphere architect because the physical and the spiritual are intricately connected. If you walk into a church building and the place is filthy, it may indicate poor management or a lack of value for cleanliness, and those conditions affect the spiritual environment of the place. Without the custodian's hard work, parishioners who worship there on a weekly basis or those who just stop by to pray do not get to experience the peace and serenity that a clean, orderly, sacred space provides.
But oh, the stories I could tell you. There are the stains in and on the urinals, people who do not remember or care to flush, and those lovely occasions when we have to break out the heavy-duty plunger. In the pews we find opened, unfinished Diet Cokes, and prayer requests people write on old bulletins and then leave on their seats. Memorable is the dumpster diving to retrieve the old, rotten trash that some homeless people we serve throw in the cardboard-only container. And there are hundreds of chairs to stack and the seemingly endless square feet of floor to dry-mop and then wet-mop. It's a wonderful, very human vantage point from which to see the church and into the lives of the families I know and love so much.
We janitors make great intercessors. As we clean, we commune with God. Church bathrooms, and toilet stalls in particular, are wonderful prayer closets. Like most public restrooms they usually have decent acoustics too. Often to take my mind off the unpleasant task of wiping down a soiled porcelain throne, I'll sing a hymn. It's fun hearing how "then sings my soul, my Savior God to Thee" resonates off the walls in a space where people rarely praise the Lord. Attitude and perspective are everything in this line of work and you learn to do what you can to stay focused on His presence when you spend hours doing a very humbling job.
We find joy in the little things and we laugh a lot, even when we are chuckling at ourselves. Toilet paper dispensers in the handicap stalls are murderously hard to open, especially when the dispenser is not positioned far enough below the handrail. I have spent more moments laughing in utter frustration as I try to get the tiny little key to fit into the keyhole on top of the dispenser only to find that there's very little space for my hand between the rail and dispenser to wriggle it loose so I can refill the toilet paper. Trust me, since starting this job, I haven't looked at a public bathroom stall the same way and I'm always grateful for the guy who restocks those important papers.
We get to serve from the very top. Jesus said, whoever is least in the Kingdom is the greatest (Matthew 19:30). Moreover, one cannot get much higher than being seated with Christ in the heavenly realms (Eph. 2:6), and we janitors learn to live from there. While we do not enjoy a high position of economic status or social prestige, the real honor is to go even higher in the spirit, being led, of course, by the Holy Spirit. When I vacuum the carpets and take out the trash in the staff offices, I often think of myself as doing a prophetic act in each of their lives. As I execute my mundane chores, I pray that any demonic assignments against the specific staff members be canceled and for anything else that may be afflicting them to be cleansed from them. When I wash windows, I intercede for the whole church, praying that the Body would get clearer vision for its mission to the community and the world. I also often ask the Holy Spirit how I can pray for the person whose office I'm cleaning, and what scriptures to declare over them. If I don't happen to hear anything, Psalm 90:17 is my go-to: "May the favor of the Lord our God rest upon [you] and establish the work of [your hands]–yes, establish the work of [your] hands."
Since we are commanded to do everything unto the glory of God (1 Cor 10:31), it is impossible for janitorial work to be anything less than washing the feet of Jesus himself; it is worship in its purest form. Once, while giving a coat of paint to a room I prayed for a refreshing wave of God's presence to come to the church. The next day, quite randomly, a parishioner stopped me in the hall to tell me: "You know, your presence really refreshes everything around here." She did not know that I had been painting, much less what I'd prayed. Such encouraging words are gold to a janitor.
We janitors are safe, can be trusted, and we are good listeners. Precious heart-to-heart conversations happen more often than you might think on the job. People seem to know instinctively that they can confide in a man next to a mop bucket without fear. Given all the solitude we cultivate with God, it is no wonder.
In his very short, but powerful book The Practice of the Presence of God, Brother Lawrence wrote, "Since we believe that God is always with us, no matter what we may be doing, why shouldn't we stop for a while to adore Him, to praise Him, to offer Him our hearts, and to thank Him?" That is how he lived, moment by moment, washing mounds of dishes, encountering the Lord in the menial, mundane things.
Such is the awesome wisdom with which we church janitors are well-acquainted.
---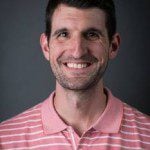 Brandon Showalter is a graduate of Bethel School of Ministry in Redding, California and his favorite thing to do in life is to sing, particularly in old cathedrals. His first album is entitled Song of Psalms EP and includes five original adaptations of selected Psalms was released in 2014. Passionate about discipleship, dynamic intercessory prayer, and raising up people to live in the fullness of their identity in Christ, in recent years Brandon has traversed several continents to minister in a variety of contexts, both inside and outside the local church. He received his BA in International Studies and Spanish in 2007 from Bridgewater College of Virginia and is a fellow of the John Jay Institute for Faith, Society and Law.