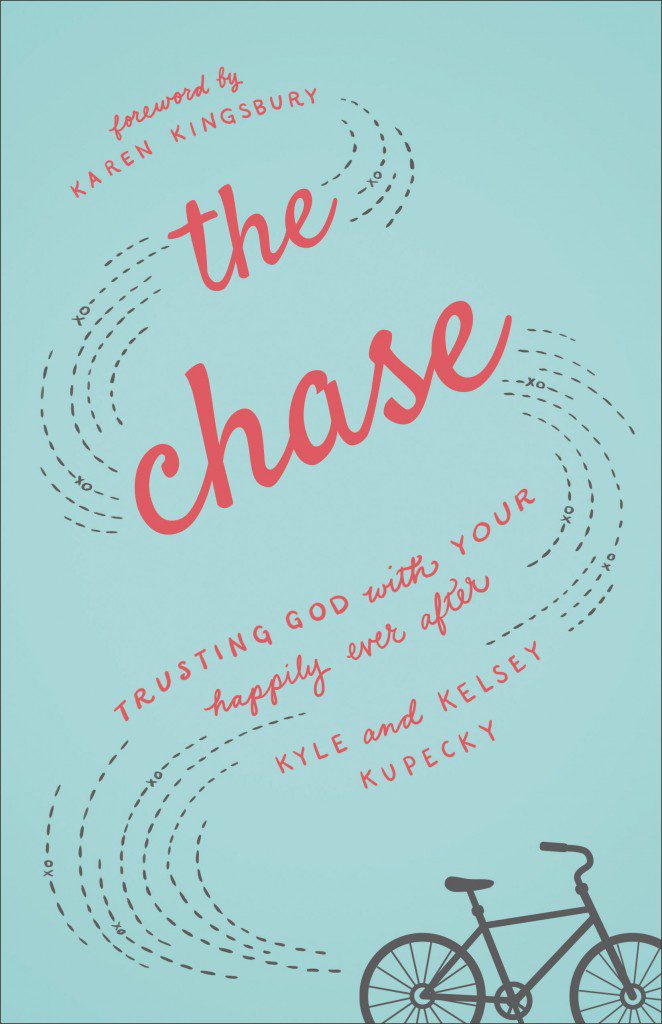 by Kelsey Kupecky
When I was a sophomore in college, I had a boyfriend. He was a great guy. He loved the Lord. I liked him. My family liked him. But something was off. Whenever I tried to picture myself marrying him, I couldn't. We dated for six months but I couldn't really see myself with him long-term. Six months quickly turned into a year, and still, I didn't see a future with this guy. A year turned into two and, as badly as I wanted to, I couldn't picture myself walking down the aisle and him standing at the end.
It just wasn't there.
You see, I have a heart for love and I always have. I'm a hopeless romantic! Maybe some of you can relate to this. I liked having a boyfriend. Someone I could talk to every day. Text whenever I wanted. Just someone who was there for me, and I was there for him. But from a young age, I had been waiting for my prince charming and something deep down told me that this boyfriend was not my prince charming.
When I was 13 years old, my parents took me out to dinner and talked to me about love, marriage and my future husband. They encouraged me to pray about him and for him and, most importantly, they encouraged me to seek God first when it came to dating and relationships.
This night had a huge impact on me. It's a conversation I went back to again and again when it came to my standards and dreams for a godly man to marry.
After two years in what was, in reality, a dead-end relationship, I began to remember this night, this dream of a man who I believed was out there for me. So I prayed and God showed me what I had to do. He gave me the courage to do something crazy.
I broke up with my boyfriend.
I released control of my love-life and gave it over to God. Without knowing what was ahead … I beleieved God had something better for me.
It's hard to admit when you're in a dead-end relationship. It's hard to admit that you're trying to force your own happily ever after. But let me tell you, marrying the right guy, the one God has picked out for you, is so much better than marrying the good-enough guy.
Waiting for your real happily ever after is so much better than forcing your happily ever after.
When I met Kyle, who I'm married to now, I knew there was something different about him and our relationship. It wasn't that he was perfect or that he matched my "list" completely. It was a peace in my heart. It was the way he loved others and the way he loved me. It was just a reassurance I had from the Lord that this was a guy I could marry. This was a guy I could imagine a future with. This was a guy I could see standing at the end of the aisle.
Some of you might be forcing a relationship right now.
It's easier to be with someone than to be alone, right? I get it. But can I tell you it's not worth it. Dating just to have a boyfriend or forcing your own happily ever after will lead to heartbreak.
From the girl who knows exactly where you're coming from and has been-there-done-that, I encourage you to stop and think about what you're getting into. Ask yourself, "Is this the guy I've been waiting for?" … Or could it be you need to wait just a little bit longer.
You are too valuable to waste your days away with a guy you never plan on marrying. Don't force your happily ever after. It will come to you when the time is right because God's timing is always, always right.
---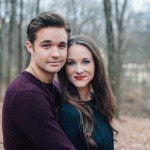 Kelsey Kupecky is a designer and an actress who has appeared in several faith-based films, including the Emmy-nominated The Heart of Christmas. She is the designer of Possibilities, a DaySpring greeting card and gift line, with her mother, #1 New York Times bestselling author Karen Kingsbury. Through acting, designing, and speaking with her husband, Kelsey's dream is to encourage girls to chase after God, allowing Him to write their happily ever after. Kyle Kupecky is a Christian recording artist who has toured with Lecrae, MercyMe, and Steven Curtis Chapman. His self-titled debut album released in 2014 and his Christmas album, Snowed In, debuted in the Top 10 on the iTunes Holiday Chart. Through his soulful pop music and speaking with his wife, Kyle is passionate about sharing Jesus with today's youth. Learn more about them at: KyleandKelsey.com.