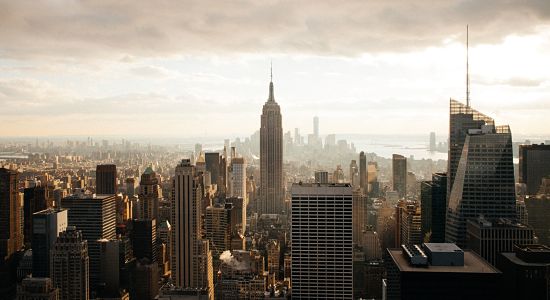 by Michael Anthony
Years ago, I took a life-changing pilgrimage to Enfield, Connecticut, a spiritual "nuclear bomb" within America's "Great Awakening" (1730-1755). There, a thirty-eight year old Jonathan Edwards delivered the sermon heard 'round the world, "Sinners In The Hands Of An Angry God." Listeners clung to their pews, fearful that the ground would open up and welcome them to a fiery home of eternity torment should they not repent. Today, only a large stone stands on the site, commemorating the event. It reads as follows:
"This boulder marks the place where stood the Second Meeting House of the First Church of Christ in Enfield, built A.D. 1704 and used for worship until 1775. In this meeting house on July 8, 1741, during the revival known as 'The Great Awakening" Jonathan Edwards preached his celebrated sermon, 'Sinners in the Hands Of An Angry God.'"
"Sinners" was the reheated entree Edwards first served up to his home congregation in Northampton, Massachusetts – with no historically memorable effect. Only in Enfield did the message become a flint, igniting the hearts of hungry congregants eager for a real move of God.
What was the difference between Northampton and Enfield? It may have been the soil. Some theorize that the difference had little to do with Edwards. In fact, he read the message in a methodical manner, to ensure it was God, and not man, stirring hearts. He wanted the response to be sincere, spiritual, a real work of the Holy Spirit, not mere emotion. Unlike Northampton, the people in Enfield had been diligently praying before Edward's arrival.  They were ready for the seed of God's Word, hungry for a real move of God courtesy of the man with a growing reputation as God's messenger.
Edwards got what he hoped for – and so did the people of Connecticut. The kindling was lit and the embers of revival were fanned into a raging fire once again. The rest, in a very real way, is history.
History is coming full-circle. Like the 1730's and '40's on steroids, we need a real, deep work of the Holy Spirit throughout America. Like the time just before the American Revolution, we are once again seeing the unchallenged rise of oppressive leadership that attacks religious freedom and the rights of conscience with a ferocity perhaps beyond what led to the birth of the United States. We have a President who issues decrees and threatens penalties for non-compliance to his interpretations not only of the law but also of sex and sexuality. Many now see him as a man bent on not only ignoring the U.S. Constitution (perhaps even subverting it), but also bullying God. If a mere mortal is willing to act with such audacity, an era of infamy may finally be upon us in America. If a mere mortal is willing to do this to God, what might he be willing to do to those who want to follow Him?
So far, our response to tyranny has been very different from that of our ancestors. It has been unbiblical and uninspiring. We sign petitions and that's as far as we go. We would do well to learn a lesson from the people of Enfield and petition God until the heavens once again open. America is in need of a bath, and that bath will only come through the tears of genuine repentance. It all needs to begin in God's House, the Church, not the White House.
The dark night that has enveloped America needs to disperse. Our nation will only change when God's people once again petition Him for a true, mighty movement. Until such time that we begin to
really
petition God (and seek Him with all our hearts to do the work in
us
, not just the world) all we're really doing is running in circles, wasting precious time while the clock of tyranny ticks toward midnight.
Yes, there were parts of Edwards' "Sinners" sermon that had questionable theology. And he was a leading scholar of his day! This doesn't discourage me. It inspires me. It will inspire you, too, if you really chew on it. The fact that he didn't have it all together is a glowing testimony that God can use anyone, and that no one is perfect when proclaiming a perfect God. God uses us in spite of ourselves. There is no other way. We are, after all, sinners in the hands of a loving God, being used by Him for a grand, eternal purpose.
God hates sin. He absolutely hates it – yet He loves the sinner. The cross of Jesus Christ is God's definitive statement about His hatred for sin and love for the sinner. Think you understand God's hatred for sin? Think you understand the love of God? You never will if you don't contemplate – often – the cross of Christ.
So many have it so wrong today. We think we are worthless heaps of rubbish and that God can only use perfect people. But Jesus would not die for junk – and there are no perfect people to use. The cross of Christ reminds us that while we are not worthy of Jesus' sacrifice, we are worth a great, great deal to the Father. The cross reminds us that a perfect God deeply loves imperfect people.
Every single one of us is a sinner in the hands of a loving God. This discovery will spark a modern Great Awakening. And, brother, do we ever need it. What are we waiting for? Let the revival begin.
Do you realize that the cross of Christ is God's definitive statement that He hates sin and loves the sinner? Have you confused God's hatred for sin with a hatred for you? If you've gotten it wrong, it's time to get it right. Understanding that you are a sinner in the hands of a loving God is something you simply cannot afford to miss. It will change the rest of your life. It will change this nation.
---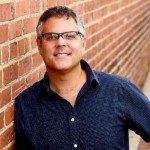 Michael Anthony is founder and president of Godfactor.com; founder of the National Week of Repentance (RevivalMatters.com); and lead pastor of Grace Fellowship of York, Pa. (GraceYork.com). All views expressed are his own and not the official position of any organization.