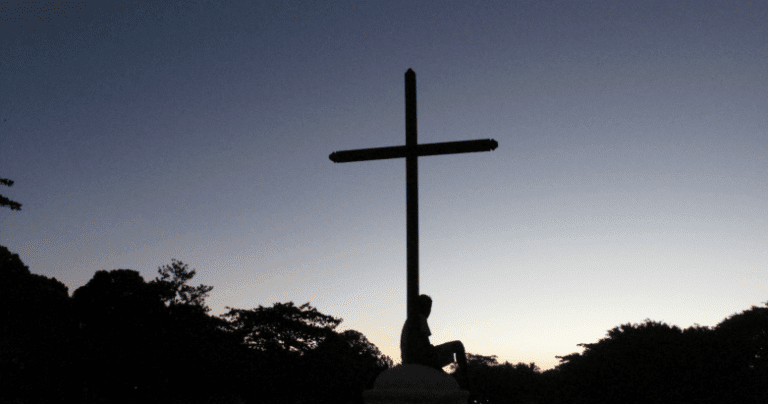 Despite a lifetime of worldwide accomplishment and acclaim, evangelist Billy Graham, who died peacefully in his sleep early this morning at the age of 99 was unpretentious and remarkably as consistent in his public persona as he was his private life. He was the same individual one-on-one in a meeting or over a meal as he was delivering a Gospel message at a stadium crusade or on television.
The universality and accessibility of Mr. Graham's message was powerfully impressed upon me one Friday evening in 1984 when he preached to the upper echelons of British society, including the Queen of England, several members of the Royal Family and the Lords and Ladies of London at a black-tie dinner in London.
The following Sunday afternoon, I accompanied the evangelist to an outdoor park in the City's East End, where he was scheduled to address a crowd of 5,000 low-income immigrants. As our vehicle approached the venue, I asked Mr. Graham what message he planned to preach, to which he replied, "The same sermon I gave to the Royal family two nights ago."
Even more extraordinary, however, was Mr. Graham's interest in people, and his innate ability to make everyone in his presence feel as if they were the most important person in the world at that moment.
In July 1999 I drove Mr. Graham to the local NBC affiliate in Jacksonville, where he did a remote interview with Katie Couric on Today. While waiting in the green room, the floor producer asked me if he would be willing to sign her copy of his recently published memoirs, Just As I Am.
Despite symptoms of Parkinson's that made writing difficult, he was happy to oblige, which so touched the young woman that she asked Mr. Graham if she could pray for him. That moved me deeply, as it was the first time in my then-quarter century of traveling with him that someone took such an initiative, rather than asking him to offer a prayer on his or her behalf.
After the producer left the room, Mr. Graham turned to me and said genuinely, "I have never understood why in the world anyone would want my autograph." At first I thought he was joking, but then realized his puzzled sincerity was reflective of his self-identification as "a country boy called to preach," who could not fathom why the Lord chose him to be blessed with such spiritual responsibility and global opportunity.
As best I could, I tried to clarify for Mr. Graham what his inscription in her book meant to that young woman and others who made similar requests through the years, explaining his obvious influence and the significant impact of his ministry on her, since she had made a faith commitment at one of his crusades as a teenager. To my surprise, he responded, somewhat matter-of-factly, "I have only asked for one autograph in my whole life."
Now it was I who was flummoxed, as I sat in stunned silence trying to determine who that individual would have been, going over in my mind myriad celebrities, influencers and world changers Mr. Graham had met during his travels.
At first I thought it was Babe Ruth, whom I knew he greeted after a ballgame when he was twelve years old. My second candidate was President Truman, whom he met on his first visit to the White House in the early 1950s. Or possibly it was Winston Churchill, who summoned the young evangelist to his chambers after his successful mission at Wembley Stadium in 1954 to ask him the secret of gathering such huge crowds (which Billy Graham explained was due to the Holy Spirit, not anything he had done).
When I sheepishly turned to Mr. Graham and asked if any of these individuals had been worthy of such a request, he said, "No." Acknowledging I would probably never be able to guess, he explained, "It was John Glenn. He and I sat next to each other at the March 1998
TIME
magazine 75th anniversary gala at Radio City Music Hall honoring all living cover subjects.
"As we got up to leave, John asked me for my autograph," Mr. Graham continued. "I replied, 'I've never asked anyone in my whole life to sign something. Could I have yours?' And so we swapped autographs!"
Several years ago I had the opportunity to share that anecdote about Mr. Graham and John Glenn at the TIME gala with a former bureau chief of the magazine. The editor smiled, acknowledging that he was at that event, and told me I needed to know "the rest of the story."
My journalist friend then informed me that the black-tie dinner in question was held in March 1998, during the period following President Bill Clinton's impeachment by the House of Representatives. Minutes before the event was scheduled to begin, organizers were in crisis mode, as iconic sports figure Joe DiMaggio had refused to sit next to the President at the head table.
Further, no other celebrity or marquee figure in attendance would accept that offer and they seemed reluctant to be photographed with him in the midst of the political kerfuffle. When Billy Graham was approached about the situation, he declared, "I'll sit next to the President. He's my friend!"
Though primarily an evangelist, Billy Graham had a pastor's heart, full of grace and devoid of a judgmental spirit. He loved everyone, and was accessible to anyone at their point of need, as an inclusive ambassador of God's love.
This post is excerpted and adapted with permission of the publisher from his foreword to the book"Chicken Soup for the Soul: Billy Graham & Me, "Chicken Soup for the Soul: Billy Graham & Me," available in the Patheos bookstore.
---
Larry Ross is president of A. Larry Ross Communications, a Dallas-based media/public relations agency founded in 1994 to provide cross-over media liaison at the intersection of faith and culture.  For more than 33 years, he served as personal media spokesperson for evangelist Billy Graham, and is responsible for the website, http://www.billygrahamlegacy.info and curator of the video streaming channel, http://bit.ly/BillyGrahamLegacyYouTube.