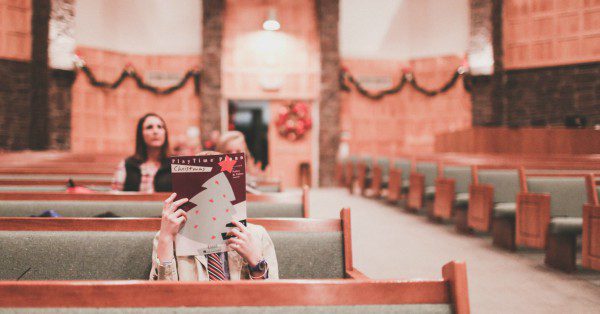 The last words of Jesus are some of the most ignored words by Christians. After rising from the dead, and spending 40 days with his disciples, Jesus gave them one last command. He said, "Go and make disciples of all nations, baptizing them in the name of the Father and the Son and the Holy Spirit."
Many Christians today act as if Jesus gave a great suggestion instead of a great commission. Today, less than 5% of people that attend church have actually invited someone or shared their faith in the last 12 months. Match that stat with the percentage of unchurched that would be likely to attend if invited and you have a major disconnect. According to Dr. Thom Rainer, "Eighty-two percent of the unchurched are at least somewhat likely to attend church if invited." What is even more convicting is that 7 out of 10 unchurched people have never been invited to attend a church.
God has a brilliant strategy to reach your city, and you are it. The strategy isn't a program or a church building, and it sure isn't your pastor's sole responsibility. Jesus cares about the people in your circle of influence, and he is looking for you to reach them. His brilliant strategy is a partnership with you and me.
All of this is incredibly important, but there is one thing I don't want us to miss. We don't have to invite the lost, unchurched, or de-churched to join us at church, we get to.
The response to Jesus' last words is nothing new. His disciples did the very thing that modern Christians are so used to doing. They listened to Jesus' words, nodded their head, and then got wrapped up in their lives. When you read the book of Acts you see that the message of Jesus started spreading rapidly. It quickly jumped to become a mega church by having 3,000 people baptized on day one. Once the church had people the focus became the back half of the Great Commission: "disciple them." This is good. Discipleship is vital! It's also only half of the Great Commission.
When the book of Acts starts Jesus', disciples are prominent figures. His most vocal disciple becomes the leader of the first Christians. Something interesting happens in the book of Acts. When the church starts to focus solely on themselves God decides to use someone else to reach the lost.
Enter Paul.
The sad thing is Jesus' disciples where told to go and they stayed. They ended up missing out on being a part of the next movement of God. In fact, in the first 8 chapters of Acts Jesus' disciple Peter is a major player. He does great work discipling Christians but ignores the first half of the Great Commission. So, God raises up someone who will go to the ends of the earth. We are all familiar with Paul, but don't miss this important transition in Acts.  Paul becomes the featured person God uses in the rest of the book of Acts. He goes on to be a missionary to the ends of the earth. He goes on to write half of the New Testament.
Don't miss that transition. When Peter and the other disciples chose discipleship over evangelism God rose up another leader to reach the lost.
God used Peter and the other disciples, but they missed out on an opportunity to obey Jesus. The same thing happens to us today. Once a church gets some people the focus revolves around insiders. Discipleship is important. Evangelism is important. It is God's plan that we do both.
We don't have to invest and invite the lost to church, we get to. When we don't follow the entire Great Commission God's work still gets done. We just miss out on being a part of what He's doing.
A lot of Christians hope that the lost will come to church. I love hope. We need hope. Hope is a wonderful emotion but a lousy strategy. Maybe it's time we ask ourselves, "When was the last time I brought someone to church?" This Sunday when you go to church, look around: How many people are there because of your efforts to reach them? How many friends, coworkers, or neighbors are actively involved in your church because of the time you spent praying for them, loving them, and pointing them toward Jesus?
The Great Commission from Jesus was for you and me to reach people: to connect with friends, family, coworkers, neighbors, people at the gym or grocery store, and other people God has brought into our lives, and lovingly point them toward a relationship with our Savior.
---
Chris Sonksen understands church growth and how to help pastors who may feel stuck because their church isn't growing. His personal experience comes from his own journey in pioneering South Hills Church, a multi-campus church based in southern California that has been widely recognized for its unprecedented growth and strategic approaches to doing ministry. In addition, Chris's church growth expertise has led him to found Church BOOM, an organization that has provided personal coaching to more than two hundred churches and impacted thousands of leaders. Chris and his wife, Laura, have two children and live in Southern California. His latest book, Quit Church, is now available nationwide. Learn more at ChrisSonksen.com.