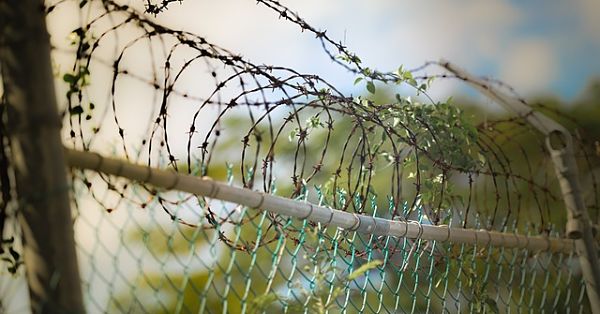 by James J. Ackerman
In August 1974, Richard Nixon resigned from the presidency in the aftermath of the Watergate scandal.
Not long before, Nixon's so-called "hatchet man," Charles "Chuck" Colson, voluntarily pled guilty to obstruction of justice on a Watergate-related charge. He served seven months in Maxwell Federal Prison Camp in Alabama. Just prior to starting his sentence, Chuck became a Christian, and during his incarceration Chuck became convinced that God was calling him to do something to remember the men he met behind bars. On August 9, 1976—exactly two years from the day that Nixon resigned—Chuck founded Prison Fellowship. That was 40 years ago in August of this year.
Over the past four decades, Prison Fellowship has become the nation's largest outreach to prisoners, former prisoners and their families, and a leading advocate for criminal justice reform. Every month, along with the help of thousands of volunteers, we reach around 25,000 prisoners around the country with in-depth, Gospel-centered programs. Since 1982, we have delivered more than 10 million gifts to the children of prisoners on behalf of their parents, through Angel Tree. And every year, we work with state and federal lawmakers to advance legislation to make our criminal justice system more restorative, both for those who commit crimes and those who are impacted by them.
My personal entry into the mission of serving incarcerated men and women and their families has been very nontraditional. Following a tenure in the U.S. Coast Guard, I have spent my entire career (near 30 years) in the media industry, where I ultimately served as a transition CEO, leading companies that included Documentary Channel, British Interactive Broadcasting, Broadway Systems and Open TV.
In 2004, I met a Prison Fellowship staff member at a father-son church retreat. I was so taken with what he shared with me about Prison Fellowship's work and mission, he invited me to go to visit a prison with him. What I witnessed changed me forever. We flew to Iowa and visited Newton Correctional Facility. While there, I was introduced to an intensive yearlong program Prison Fellowship offered in one of the units of the prison. But what I experienced wasn't what I expected at all: prisoners in the Prison Fellowship unit were holding the doors open for each other; the unit was clean and orderly; it was quiet and nobody was cursing. It struck me that Prison Fellowship's investment in these people's lives was causing real, permanent change. Later we toured the other general population unit, which was what most people probably imagine prison—loud, dirty, and foul-smelling. People were cursing and clearly had their "game face" on. The contrast between the two units was palpable.
I couldn't believe what I had seen and immediately thereafter, became a Prison Fellowship volunteer. My journey began as a spiritual counselor to a man who had become a Christian on death row in San Quentin. Later, I became a life-skills instructor for men coming up for parole in a maximum-security prison. A student from my very first class asked me to become his mentor. Terrance was a young man who had been sentenced to 30 years for murder. To this day we are still in regular contact. I view Terrance as a real Prison Fellowship success story: seven years ago he reentered society as a productive, contributing citizen and now has a college degree and his own successful small business.
For the last 12 years I have been a Prison Fellowship volunteer. Today, I serve as Prison Fellowship's president and chief executive officer.
One of the things I've been privileged to be a part of since coming to Prison Fellowship is introducing the Charles Colson Hope Awards, which honors people who have carried on our founder's remarkable vision of bringing hope to some of the most forgotten citizens in the country. The needs these award recipients have met are great. America has one of the highest incarceration rates in the world and is the world's largest jailer. Six hundred thousand men and women are released from prison every year. Without help, two-thirds of them will be re-arrested within three years. On top of that, one in 28 children are growing up while their parents are serving time. Sadly, these kids are three times as likely as other children to have personal involvement with the criminal justice system. That's why the work of Prison Fellowship matters so immensely.
In this inaugural year, we presented Colson Hope Awards to people in five different categories. We bestowed the "Servant of Hope" award on former Louisiana State Penitentiary ("Angola") warden
Burl Cain
, who has a dramatic track record of making what was once America's bloodiest prison into a place of hope, redemption, and restoration. Former prisoner
Danny Croce
, who was incarcerated for vehicular homicide and had a life-changing conversion experience participating in Prison Fellowship programs behind bars, received the "Champion of Hope" award for overcoming his past and dedicating his life to serving those behind bars through the founding of a correctional ministry. The "Legacy of Hope" award went to
David and Charlotte Cauwels
, a family in New Mexico who were among Chuck Colson's dearest friends and who have spent nearly 40 years generously investing their time, resources, and talents in the restoration of those affected by crime and incarceration. U.S. Senator
John Cornyn
of Texas was the recipient of the "Advocate of Hope" award for blazing a trail toward a future of proportional punishment, constructive prison culture, second chances, and safer communities. Specifically, one of Cornyn's bills became Title II of the Sentencing Reform and Corrections Act, which passed out of the Senate Judiciary Committee with bipartisan support in 2015. Lastly, we posthumously honored
Mary Kay Beard
with the "Restorer of Hope Award." Beard was a one-time bank robber on the FBI's Most Wanted List who went on to found
Prison Fellowship's Angel Tree
—a program that has brought hope and comfort to millions of families with incarcerated loved ones.
Now at the helm of this ministry, I am humbled and honored to be given the chance to carry on the legacy that Chuck, a personal mentor of mine, started 40 years ago. As the difficult realities of crime and incarceration continue to plague our society, I am excited to recognize this amazing group of award recipients. They are those who have either personally experienced or identified these deeply seated problems both in the criminal justice system and in the human heart—and are doing something about them. They are those who remember that prisoners and their families are people—people with lives, ambitions, and passions. People who need a heart change through a relationship with Jesus Christ. People who need us to invest in them. People who need hope.
---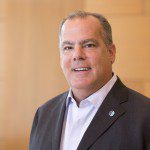 James J. Ackerman is president and chief executive officer of Prison Fellowship, the nation's largest outreach to prisoners, former prisoners, and their families, and a leading advocate for criminal justice reform.