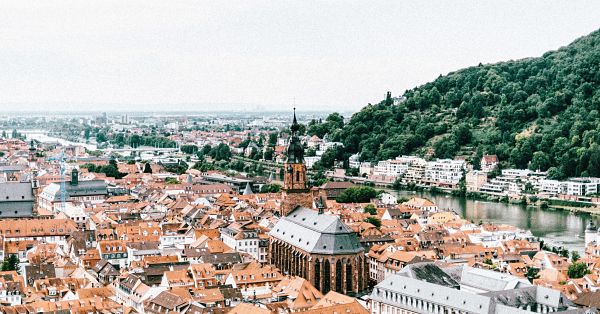 by Paul Larsen
We all have stories about how travel breaks down walls and builds bridges of understanding and respect.  For some of us the travel is walking across the street or driving to the next community.  For others it is flying across the oceans.
As I stepped off the plane in Cairo, a stranger greeted me. There was something familiar about him. It was as if I knew Youssef* my whole life.  In the days that followed we travelled through Egypt together and climbed to the top of Mount Sinai.  I felt a close brotherly connection to Youssef.  We had much in common.  Yet we had differences too.  I remember my reaction to the story he told of the Holy Family.  "During their escape to Egypt they had to move from place to place because they were not very popular.  It seems legend has it wherever the baby Jesus went the idols crumbled."  As I heard the story, my mind raced to the Bible. I had never read that story in the Bible.  I pondered the conversation between Mary and Jesus at the wedding in Cana when He said, "My time has not yet come."  I was uncomfortable recalling John's warning at the end of Revelation not to add to or take away from the book.  Yet the same author acknowledged in the Gospel of John that all the Jesus did could not possibly be contained in this Gospel letter.  I asked myself, "Why could this not be true, after all look at the Ark of the Covenant and this Baby was the Son of God.?" True or not, what I realized was the deep connection I had with the Spirit in my new friend.  Youssef and his family have stayed in my home in the US. During the Arab Spring I stayed in contact with him.  He had such a sense of peace about him and always reminded me that whatever happened, God was in control.  It spoke to me loudly and put my own worries into perspective.
Travel opens eyes and adds perspective.  I have discovered time and again we have more in common than we have differences.  In Youssef's case we shared a common belief in Jesus as the Son of God and our Savior. Not all of my treasured friends across the globe share that same belief.  Levi* is an Israeli Jew, a friend, and mentor. His Jewish faith is different than mine but we can talk about the differences. He has taught me much and taken me to places where the Bible comes to life.  Now every time I read the Bible, I see it too.  Levi's sense of family and values and desire for peace speak to me.  During the spring of 2014 I travelled through the Holy Land with an orchestra whose dream was to perform together with Hebrew University in Jerusalem and Edward Said National Conservatory of Music of Bethlehem. Though the orchestra played in Israel and Palestine, the nature of politics kept that dream from happening. I hold out hope that someday it might happen.  The political climate was heating up and I was disturbed by what I was hearing and seeing.  One day as the orchestra rehearsed in Jerusalem, I walked through the streets to an outdoor café and expressed my concerns to Levi.  He responded, "You are an American Christian.  I am an Israeli Jew.  Look around you.  What do you see?"  We were surrounded by Arab Muslim families.  Children were playing as mothers watched them.  Young people were having conversations and no one seemed to notice the differences amongst us.  Levi was right that this is the way it can be, when we see each other as people and listen to one another.  There is always hope. A few days earlier I had I met my Arab Christian friend Boutros* and his wife in their home in Bethlehem renewing a friendship that began with Boutros helping me to see the Christmas story in another light and the culture of the times.  Boutros too was an aspiration of hope.  Over the years he has taught me to see through different lenses, from different viewpoints.
In other travels I have experienced many similar themes.  My wife and I have travelled to Haiti many times.  The first time it seemed we were the only white people in the country and the Haitian people looked at us differently.  Yet friendships were formed and we discovered we had much more in common than differences.  Once, Lynn and I travelled through Greece where the Book of Acts comes to life.  We stood with our friends Bob* and Sarah* at Berea. Our Eastern Orthodox guide was holding something back. She was concerned how we would react to the subject matter.  But Sarah drew it out of her.  A ten minute photo stop became an hour conversation.  A wall was broken down and a bridge built that lead to many more conversations in the days ahead.  As we walked away that day, I wondered, "How many of our Evangelical friends back home would believe what we just heard?"  Too often we have such a tendency to label people, to pigeon hole them by their theology and yet we have far more in common than we think. For some the commonality is Jesus as a savior. For some it is the God of Abraham.  For some it is a desire for peace. For some it is a love of family. On this particular day in Berea we were looking forward to a time prophesized in Revelation.  We also had a new friend.
Next year I will return to Wittenberg where five hundred years ago, Martin Luther posted the 95 Thesis on doors of the Castle Church.  As I have studied Reformation history, I do not think Luther initially intended to start a new church, but rather to address reforms he felt were needed.  Yet what troubles me the most in my studies is it seems Luther and Zwingli agreed on everything except understanding of Communion and because of that people died on the battlefield.  We do the same thing today. It just manifests itself differently.
I wonder what would happened if we travelled more, across the street or over the ocean.  I wonder what would happen today if we listened more and shouted less.  Perhaps bridges would be built. Perhaps we would discover we have more in common than we have differences.  As a Christian, my heart's desire is for people to know Jesus as their Savior, and yet I deeply treasure and love ALL the people I have met in my travels.  I have listened and learned from our faith differences often discovering we have more in common than we think.  In the process I have grown in my own faith too.
*Real names are not being used in this article.
---
Paul Larsen chairs the Advisory Council for the Faith Travel Association (FTA) and sits on the Board of Directors of the National Tour Association (NTA).  He has led tours to the Middle East, Europe, North and Central America.  He has had the privilege to serve on travel-related panel discussions, monitor seminars, grant public interviews, publish travel-related articles and host conferences on "Peace Through Travel."  He also serves in a variety of leadership roles in his neighborhood, community and church including on the Board of Directors for TEAM Rochester and on his church Elder Board and as Director of Outreach and Missions.   He has lead mission trips to Haiti and Central America.
Paul and his wife, Lynn live in Rochester, Minnesota where he serves as President of Ed-Ventures, inc. which is an international tour operator that offers tours and customized travel to six continents.