Today I was thinking about what a messy Christian I am, and have been.  The things that make me truly messy I don't blog about (often, that is) so you probably think I'm some sort of goody two shoes –which I am soooooo, not.  Ask my husband. Or my 5 best friends. Or my last 3 supervisors.
I remember one of my best bud's "J" telling me her landlords -missionaries in another country- had a really hard time with her because her faith was just "too messy."
To their credit, dang(!!!!) her faith really was messy as a mug.
To her credit, so what?!?!
Aren't we all messy to some extent?
No, aren't we all just messy –period?!
Christians love to talk about how we are no different than anyone else in the world that shares (or does not share) our faith, we are just forgiven.  Why is it then, that the most forgiven people in the world have such a hard time with —(drumroll here)— other Christians who happen to be rough around the edges?
I do have a point…
I know I've said this a million times before but I get so annoyed with Christian sub-culture.  I don't get annoyed with Jesus, let me be clear.  Jesus is and has always been one of the few who I feel love me unconditionally no-matter-what-come-hell-or-high-water he loves me.  He.  Loves.  Me.
It's the people that follow Jesus -myself included-that gets on my doggone nerves.  I feel like, well, I know that I am not perfect, not even close to being exactly who I want to be and I would LOVE to share more of that journey-especially HERE- more often in more places but…
I can't.
And sometimes, it makes me feel like this…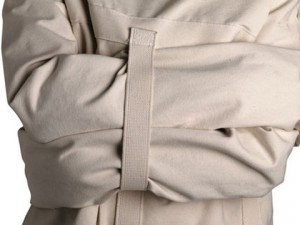 I know that I can't share about the real things I struggle with or say the real things I want to say for a couple of reasons
…it's just too messy.
I have maybe a couple hundred students under my care and couple hundred more donors that support the work Dave & I do on University campuses and deep down I really believe that sometimes just being "me," will have a backlash that would have been easier to avoid.
For example:  An InterVarsity staff worker & author I totally admire, Scott Bessenecker said this the other day, "Jesus is more concerned with our coins than our loins," in reference to how much more Jesus speaks of the importance of not letting our money be our god, about using our money for good and not evil, about saving our money, about giving our money, about being wise with our money, about using our money to feed the poor and to care for the orphans, etc.  Jesus talked about this far more than he talked about sexual immorality, though you won't hear that preached on very often.
So, why is it that it would be more socially acceptable for to publicly say on my blog that Dave & I have fallen into serious debt (we haven't) than it would be for me to say that I seriously struggle with internet porn?  (I don't).
And actually it would be quite difficult for me to admit either of those things -in this medium at least- because frankly both are just "too messy," for a Christian minister slash InterVarsity staff worker slash Master of Divinity student slash mother slash wife.
While those two aren't my struggles I don't feel at liberty to share what my real struggles actually are: even though I would share them in an appropriate way & hopefully in a way that would encourage my readers.  I find myself being jealous of people like Dooce or Anne Lamott who can say what they want to say without fear of losing their position, their job, their funding base, etc.  Yes, I'm not stupid: I know Dooce & Anne Lamott have their haters, of which I am not.  I love them both, especially for their honesty.  (Actually, Dooce did lose her job because of her honesty).
I hate that I've spent a good hour (or more) worrying about the people who will judge me because in the last couple of weeks I had two posts that included swear words.  Or the fact that I had to write a long blog about how Dave & I could afford to take our 10 year wedding anniversary vacation (lest anyone think we have too much money or that we purchased a "credit card vacation,"  or the fact that I had to erase a post about how I feel about women in ministry or abortion, and how I have to "be careful" about how I talk about Obama.
For. Crying. Out. Loud.
I hate it, I hate it, I hate it, I hate it, I hate it.  And those things aren't even "messy," their just lifestyle choices.
I love my job  —A LOT— and it would break my heart to go through what Dooce did, though it's a decision she doesn't regret.
Let me be clear: I don't want to lose my job and especially not because of my honesty.  What I want is to be honest and for people to love me anyways, not assume the worst, not judge me, not leave me -or my ministry in any capacity-, etc. etc.
Love the messy Christian.
Is that at all possible, Jesus followers?
No, it's not.  I wasn't born yesterday and I've been in leadership long enough to know it's not the way things work in this world that is not my home.
I know that the revelation of some things -certain things- gets me farther, increases my influence and establishes more trust in the job that I do.
If I really want to say what I want to say -in a blog or in a book- I'm going to likely have to do that anonymously.  *sigh*
I secretly wonder if even this post was too messy…
arrraghghghahahahahahahaaahhhhhhghghghgh…
For all the dirty, rotten, messy mugs out there.  I'm with ya.  Forgiven, but with ya.