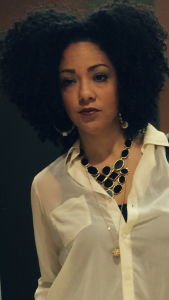 "Grace, you are living in sin."
What does it mean to be living "in sin?"  Ya know, as opposed to every human being's regular old daily sin habit –lust in the heart, hatred, jealousy, etc.   Every day, each one of us -by the Lord's standards- falls short blah blah blah. We all know the verse.
"So.  What crosses the line from just plain old sin to living in sin?" Cindy asks me.  We pontificate this over the phone one frantic morning, both of us trying to wrangle our children for school and prepare ourselves for work.  The sense of urgency to figure this out smacking us in the face because the night before I'd had a serious conversation with a mentor who told me it'd be better for me to be 18 again, (not knowing Jesus at all) than it is for me now to be living in sin.  He made references to different ancient Greek words for sin in Scripture which pertain to motive –the difference between sins of omission and commission.
But isn't that a slippery slope? she asks.
And what's the difference between constant sins of omission and constant sins of commission? 
And when does it cross the line? 
And when do you fall from grace? 
And does he believe you are apostate?
And what's the difference between King Davids sins and his predecessor? She takes a breath, goes on…
And how can someone say it's better for you to NOT know Jesus short of being able to see inside your heart and motives?  I mean, W.T.F.?!?! she spells it out.
CINDY! I stop her.  I don't think we are going to figure this out on my way in to work!  Take a breather, Chile!
By most evangelical Christian definitions, at the time I met with my mentor, I was living in sin.  Fully 100% agree.  Statements like the one my mentor made do nothing at all to help me embrace the God of redemption, grace and mercy.  Yet, maybe those statements aren't meant to.  Perhaps they are meant to wake us up to the condition of our lives, to fear our natural consequences.  I was never unwilling to consider the legitimacy of that claim –I was, in fact, living in sin, but I didn't know how to engage the Lord amidst such an idea.
My question was, "now what?"
//// Will you join me over at A Deeper Story to read the rest of this post? ///