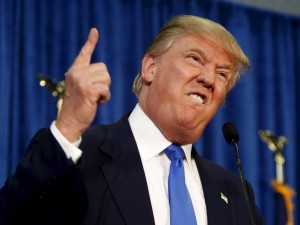 I am a queer woman. I fear for the dissolution of the legal marriage with my wife.
I am an American-born, Arab-American. I fear Islamophobic harassment which almost every member of my American-born family has experienced. I fear the impact of registration on my friends & family.
I am a refugee hoping to be united with family. I fear I'll never see them again.
I am a Black American. I fear the implications of a white nationalist recently named as Trump's chief of staff.
I am a Mexican American. I fear the impact of The Great Wall of Mexico will have on immigrant families & the poor.
I am a woman. I fear the implications of living in a country where it's okay for our President to explain away sexually predatory behavior even as he's headed to trial on child rape charges.
////
Many of us are legitimately scared. Lots of us are terrified. Some can't stop crying. Others have overwhelm. There is an unrest that has very little to do with losing the candidate of choice.
I don't care for you to explain why you think we shouldn't be. I don't much want to know why you think Hillary is worse. And I don't need to hear how you think Trump will handle things.
What I'd like is for you to put forth a modicum of effort to generate empathy for our very real fears. And in the most simplest form, I ask you to believe us. Believe that we are legit scared, legit mad, legit confused.
I am a black woman & I don't fully understand the fear many Arab-Americans fear. But do I question the legitimacy of their concern? Nope.
And so I wonder, why don't you believe us?