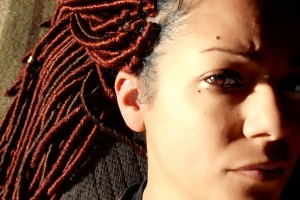 I turn 40 later this month, and as such have become hella reflective. This year has been one of the worst years of my life. So much so, I'm thinking of canceling my 40th birthday party. Please, please forgive my swears, but what is the gottdamb mutha-effin' point of a celebration when you are wildly swiveling through the five stages of grief every other day or week? And please know, I do not say any of this lightly. I do not say that for the sake of page hits, Facebook hyperbole, 'likes' or pity.
I say this because it's completely, wildly, disappointingly, surprisingly, mortifyingly true. For those of you who've kept up with my blog & my writings know that the implosion of my 1st marriage, a complete breakdown, a fierce custody battle, an ugly divorce are all a part of my story, and that too was deeply painful. This year rivals the level of pain & hopelessness of those years. I cannot say why. I am still surprised at the turn of events. I only know life is as equally a nightmare as it is terribly beautiful. You wake up to happy mornings & go back to bed only to experience the terror all over again.
One of the horrors of living through pain—physical or emotional— is that it knocks you off your equilibrium in such a dastardly way. The demons in the blue dress you fully expect to show up at the front door never come. The demons you never expect, show up at the back door and as you answer expecting milk & cookies bitch slap the hell out of you. Any semblance of equilibrium is laughable.
After a few too many traumatizing moments, I went into survival mode. I can think of one or three traumatizing moments/days of every.single.month of this year, including July when my sweet daughter, Reverie was born. Her birth was traumatizing. The morning I had her I spent 10 minutes on the phone with one of my best friends literally screaming & crying that I couldn't do it, begging for her help. Begging for rescue. As she cried herself she walked me through it…"I can't be there babygirl, but I am here now. You have to rescue yourself. You have to dig deep and find your strength." She gave me the best advice she could in just a few minutes and then I went into active labor. None of this was because of the physical pain, which by then was a moot point. I was almost outside myself, beside myself, internally combusting asking God for the mercy. And mercy to spare.
The following 6 weeks left me in a fog of utter despair, culminating in a truly horrific moment when my world came crumbling down and my reality was altered…
Join me to read the rest?