NEW! Punishment: A Love Story
by Eve Tushnet
  buy in ebook or paperback
  A lesbian parolee re-integrates into life in DC in a dark comedy about the dangers and delights of humiliation.
Desiree Schulman is home from federal prison—almost.
When Des returns to Washington, DC under "conditional release," she wants three things: to repair her relationships, to practice humility, and to stay out of prison. So she reconnects with her local sadomasochists' group, and pursues an elusive ex. She takes a state-mandated job cleaning (and judging) other people's houses, flings a few prayers at whatever Higher Power might be listening, and spends her group therapy trying to justify her happy childhood to the women of her halfway house.
But Des's downwardly-mobile skid through the gentrifying city is more dangerous than she realizes. Behind a high fence in wealthy Upper Northwest, a cult is preying on vulnerable women. And when Des discovers their secret, she'll have to find out whether she's willing to risk her own freedom for somebody else's.
Set in the shadow of the 2016 election, Punishment is a story about all the ways we surrender: the ridiculous ways and the sublime ways and the sad sordid ways; the ways which damage us and the ways which may, if we're lucky, heal us.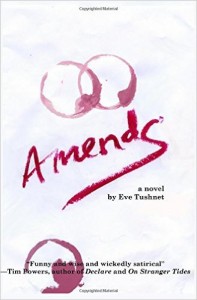 Amends: A Novel
by Eve Tushnet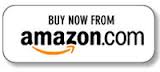 Summary: A month in rehab would be stressful enough without a television audience. When the ramshackle cast checks in for "Amends," a new reality series about alcoholism and recovery, they don't know if they've been cast as villains or potential redemption arcs. Over the course of the show they learn what God sees when he shuts his eyes, how to appreciate the comforts of hallucination, and what it looks like when a wolf fights a troll. A conservative journalist woos a homeless Ethiopian visionary. A teen hockey star licks a human heart. And a collections agent pays some of his own oldest and saddest debts. From backhanded compliments to accidental forgiveness, "Amends" proves that there's a place you can go when you've given up on reality: reality TV.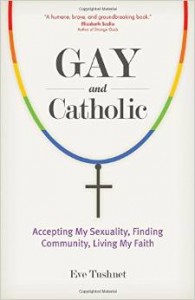 Gay and Catholic: Accepting My Sexuality, Finding Community, Living My Faith
by Eve Tushnet
Publisher: Ave Maria Press
Summary (mostly written by my publishers…):
In this first book from an openly lesbian and celibate Catholic, widely published writer and blogger Eve Tushnet recounts her spiritual and intellectual journey from atheism to Catholicism and shows how gay Catholics can love and be loved while following Church teaching.
Eve Tushnet was among the unlikeliest of converts. The only child of two atheist academics, Tushnet was a typical Yale undergraduate until the day she went out to poke fun at a gathering of philosophical debaters, who happened also to be Catholic. Instead of enjoying mocking what she termed the "zoo animals," she found herself engaged in intellectual conversation with them and, in a move that surprised even her, she soon converted to Catholicism. Already self-identifying as a lesbian, Tushnet searched for a third way in the seeming two-option system available to gay Catholics: reject Church teaching on homosexuality or reject the truth of your sexuality. Gay and Catholic is the fruit of Tushnet's searching: what she learned in studying Christian history and theology and her articulation of how gay Catholics can pour their love and need for connection into friendships, community, service, and artistic creation.
Eve says: Basically this is a partial guide to finding your calling in life if you are gay and Christian. It's about the many paths of devoted love which are open to you within the Christian sexual ethic. It's also a challenge to the churches to expand our understanding of love and family. You can get a sense of my approach here and here. You can also read my interview about the book with America magazine.