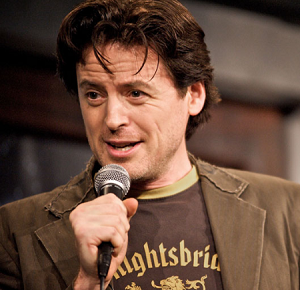 Comedian John Fugelsang is known for hist stints hosting America's Funniest Home Videos and as a VJ on Vh1. But he has opened up a whole new side of his life by tweeting the story of how his parents met and fell in love – while they were a nun and a monk.
Formerly known as Brother Boniface and Sister Damien, Fugelsang's parents Jack and Peggy met in Brooklyn and sent each other platonic letters for years. But eventually, they fell in love and broke their vows so that they could marry each other. They had children and lived happily until Jack died in 2010.
Now that Fugelsang is about to become a dad for the first time, he found himself connecting even more to his parents' love story and decided to tweet about it. He has since turned the tweets into a one man show, Guilt: A Love Story, and is currently on tour. NPR has a really beautiful interview about it. If it comes to New York, I definitely want to go.