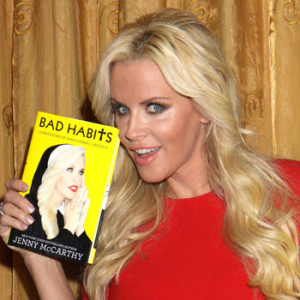 Jenny McCarthy is an actress, model, author, and once-and-again Playboy centerfold. But if things had worked out differently, she might be Sister Jennifer. (Okay, more like Sister Mary or something, but still.)
In her latest book,
Bad Habits: Confessions of a Recovering Catholic
, Jenny talks about her faith journey in her usual offbeat, funny way. "I was taught to believe that my goal in life was to do good things so that I could ensure my place in heaven,"
she writes
. "So, it was only logical in my young innocent mind that I should become a nun – and guarantee my spot to hang out with Jesus and his buddies." However, one thing stopped her from pledging her life to the Church: her desire to become a mother. Since pregnancy isn't super compatible with the whole vow of chastity thing, she opted not to become a nun. Her son, Evan Asher, was born in 2002.