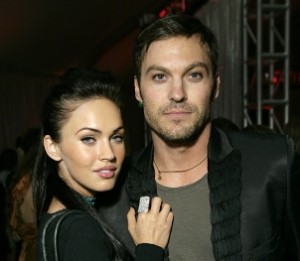 Actress Megan Fox has been keeping a low profile lately – so low that no one knew she'd given birth until weeks after the blessed event. (That's basically a year in famous people time.) Fox welcomed a son with her husband, actor Brian Austin "David Silver" Green, and they named him Noah Shannon. Fox wrote on her Facebook page:
We are humbled to have the opportunity to call ourselves the parents of this beautiful soul and I am forever grateful to God for allowing me to know this kind of boundless, immaculate love. Thanks to those of you who wish to send your positive energy and well wishes. May God bless you and your families abundantly.
Noah Green? Why, that's almost … normal. Congrats, David and Megan!