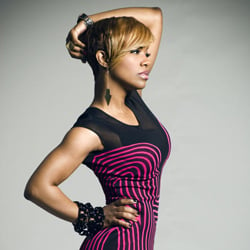 Real Housewives of Atlanta star Kandi Burruss announced on last night's episode that she is working on a gospel album. The first single, "Prayed Up," will be released soon and features gospel superstar Marvin Sapp.
Unlike most Housewives who release singles, Kandi is an accomplished singer, songwriter, and producer. She was in the group Xscape back in the day and even has a Grammy for writing the TLC single "No Scrubs." She hasn't talked about her faith on the show that much, but her music credentials are definitely legit. I'm looking forward to this single, and not in the ironic way that I look forward to singles from LuAnn de Lesseps.
Will the Christian music scene embrace Kandi? She definitely has name recognition, but several of her recent Real Housewives storylines had to do with sex (she has a line of sex toys) and explicit language (she hosts a sex-themed radio show).