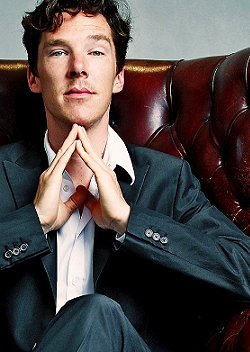 Benedict Cumberbatch sure knows how to spice up an evening. The star of Star Trek and Sherlock (related: when is a new season airing? It has been forevvvvvver) says that he went through a church-flashing phase while on a childhood summer trip to Greece:
"I used to expose myself in front of religious places. I was a very hot, bored boy and was surrounded by people who were older than me who were goading me. So when they got bored or the football went through a stain-glassed window — not to be returned — they'd always get me to do pranks. So one day they said, 'Go on, go on, go on. Pull your pants down!' Of course I did."
Before his acting career took off, Cumberbatch also spent two years teaching English at a Tibetan monastery.