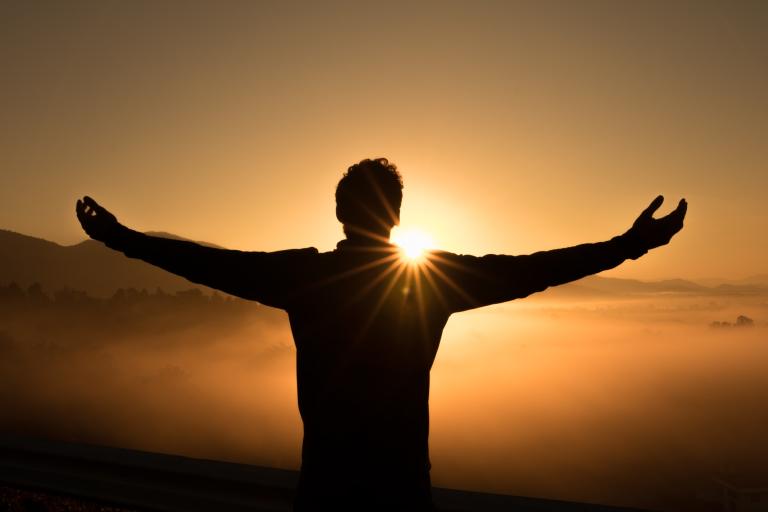 This year Progressive Christians will continue their efforts to bring justice to the oppressed, to help heal the sick, and to provide comfort to widows, orphans, and strangers, just as they have for 2,000 years.
They will instinctively gravitate towards individuals and institutions doing these things and they will continue to leave the organized church.
The number of people self-identifying as Christian has declined steadily over the past decade. That downward trend will continue in 2023 as Protestant denominations hemorrhage members.
According to the Pew Research Center, self-identified Christians made up 63% of the U.S. population in 2021, down from 75% in 2011.
"The recent declines within Christianity are concentrated among Protestants. Today, 40% of U.S. adults are Protestants," says the study, "The Protestant share of the population is down 4 percentage points over the last five years and has dropped 10 points in 10 years."
The fastest growing religious demographic in the United States is, "none." One-in-five U.S. adults, 20%, now describe their religion as "nothing in particular."
The reasons for the drop in church attendance are many: the elimination of Blue Laws gave Americans other ways to spend their time on Sundays; the main-streaming of Dominionists and Christian nationalism, and other toxic theologies that make false idols out of wealth, status, and consumerism; disappointment with generations of hypocrites who proclaim their faith with words but don't demonstrate it in their deeds or politics.
Ultimately, people are leaving Christianity in the United States because church is no longer relevant in their lives.
The trend of deinstitutionalization will continue as more young people move towards individualization. But despite the trend away from organized religion, people will remain committed to personal, spiritual growth and development.
According to another Pew Study, "many of the country's 46 million unaffiliated adults are religious or spiritual in some way. Two-thirds of them say they believe in God (68%). More than half say they often feel a deep connection with nature and the earth (58%), more than a third classify themselves as "spiritual" but not "religious" (37%), and one-in-five say they pray every day (21%)."
While church attendance has declined over the past decades, people continue to search for spiritual meaning in their lives. People know they don't want to go to church, but they miss the spiritual connection that many churches once provided.
In his book Pensées, Blaise Pascal writes about the craving for God that all of us carry in our hearts:
"What else does this craving, and this helplessness, proclaim but that there was once in man a true happiness, of which all that now remains is the empty print and trace? This he tries in vain to fill with everything around him, seeking in things that are not there the help he cannot find in those that are, though none can help, since this infinite abyss can be filled only with an infinite and immutable object; in other words by God himself."
In other words, there is a God-shaped place in our souls that only God can fill. When we allow ourselves to recognize and accept this, we can begin to grow spiritually.
We have within us a deep desire to return to the garden of innocence, when our spirits and our souls were cleaner, untouched by the darkness of the world and the sadness that life brings.
As we grow deeper in our spiritual lives, we in turn grow closer in our relationship with God and with others. Our connection to God shines from our hearts like a bright light shining in the lives of everyone we meet.
Today, tomorrow, this week, this month, this year, in the year 2023, let us commit to being a bright light of peace and love and joy and hopefulness in a dark, dark world.
Jim Meisner, Jr. is the author of the novel Faith, Hope, and Baseball, available on Amazon, or follow this link to order an autographed copy.