The FaithWalker's Daily is a quick review of key news stories of the day from the perspective of a conservative Christ-follower living in, but not of, the world.
Anonymous Hacker Group Tackles Ohio Rape Case
The Basics —
The hacker group Anonymous has recently devoted its Internet prowess to uncovering what it claims is a cover-up of rape in Steubenville, Ohio. According to allegations made in social media venues, a 16-year-old girl was allegedly raped by members of the high school football team while she was unconscious due to alcohol or drugs.
Dig Deeper:
FoxNews has a decent summary of the story. "Ohio Attorney General Mike DeWine has called the posting [of a video that shows a boy allegedly talking about the ongoing rape] "despicable" but said it didn't constitute new evidence for local investigators, who were aware of it before the posting."
The City of Steubenville and the Steubenville police have wisely set up a site to separate fact from fiction and explain the law as it applies.
Joanna Weiss from the Boston Globe. Key graph : "The fine line between 'joke' and 'incriminating' has all but vanished," (Tobe) Berkovitz (Boston University communications professor) said. And he's right: There is something deeply problematic about a public shaming campaign that doesn't have to abide by standards of journalism or legal evidence."
A Few Thoughts…
As Christ-followers, we should want justice done in this case, of course. Rape is a horrific crime that should be prosecuted fully — but in the courts and not in the media. We all remember the Duke lacrosse case and others where charges turned out to be bogus long after the lives of those accused were destroyed. City officials were wise to take the messaging into their own hands and state their case clearly. If the hacker group's concern was to bring the matter into the light to ensure justice is done, then they have succeeded. If their intent is to try those allegedly involed in the court of public opinion, then they are nothing more than a vigilante mob, brandishing cybersace pitchforks.
Justice demands more than serious charges. Just ask Clarence Thomas.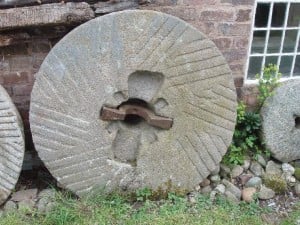 Paedophilia, The New Civil Right?
The Basics —
A recent piece in the UK Guardian has touched off a firestorm for it's neutral stance on the issue of paedophilia, adults having sexual relations with children.
Dig Deeper:
The UK Guardian piece that triggered the debate and the subtitle: "The Jimmy Savile scandal caused public revulsion, but experts disagree about what causes paedophilia – and even how much harm it causes."
Caption from the Guardian story photo: "There is little agreement about paedophilia, even among those considered experts on the subject."
Key graph:
This is radical stuff. But there is a growing conviction, notably in Canada, that paedophilia should probably be classified as a distinct sexual orientation, like heterosexuality or homosexuality. Two eminent researchers testified to that effect to a Canadian parliamentary commission last year, and the Harvard Mental Health Letter of July 2010 stated baldly that paedophilia "is a sexual orientation" and therefore "unlikely to change".
A Few Thoughts…
Actually, there is great agreement on the subject. It's wicked. It's perverse. And God hates it. But all it takes is a few "experts" and suddenly everyone is afraid to say anything that might sound intolerant and judgmental. It wasn't all that long ago that we were shaking our heads and dismissing as crazy the notion that same-sex marriage would ever be accepted in our culture as remotely normal. But here we are. For those who think it won't happen, try coming up with an argument to oppose it. After all, if two people love each other, it's their orientation, and isn't it better to make it protected by the law — we've heard all these arguments before. And they've been successful in swaying public opinion. We should oppose such horrific deeds as sinful abuse of our sacred trust as a culture to protect our children through their formidable years.
Pretending it isn't happening, isn't a Biblical response to evil.
  
Top Ten Education Quotes Via Mike Antonucci
In a break from the usual format, I share a few quotes that expose more of a problem close to my heart. Some would be funny if not so true:
4)
"I think people need reassurance that their tax dollars aren't getting wasted, that something good is happening [at school] that can be measured. I understand that ferocious need, coupled with falling test scores, with the difficulty in removing teachers who aren't performing and the unions' unwillingness for a long time to look at how to change things – all those things made us ripe for the picking. Or the kicking." – Rebecca Mieliwocki, 2012 National Teacher of the Year. (May 16
Los Angeles Times
)
3) "If I'm a parent in poverty I have no clue because I'm trying to struggle and live day to day. The idea of parents making decisions simply based on choice is the abandonment of public schools." – Michael Walker Jones, executive director of the Louisiana Association of Educators, commenting on Gov. Bobby Jindal's plan to expand school vouchers in the state. (January 23 New Orleans Times-Picayune)
2) "We feel TFA is undermining our profession. We see TFA as a vehicle for union busting … the district is hiring uncertified teachers to reduce costs." – Diane Brown, president of United Teachers of Richmond, speaking about Teach for America two weeks after her parent union, the National Education Association, provided her and other delegates with a report that concluded, "No evidence suggests that the TFA contracts are being used to reduce teacher costs, silence union voices, or as a vehicle to bust unions." (July 18 San Jose Mercury News)
1) "Things will never go back to the way they were." – from the introduction to the 2012-2014 National Education Association Strategic Plan and Budget.
A Few More Stories You Might Hear About Today
A Little Something to Grow Your Faith….
It is a man's business to pray, transcending all other business and taking precedence over all other vocations, professions, or occupations. ~ E. M. Bounds
To receive The FaithWalker's Daily in your in-box each morning, simply put your e-mail in the "Subscribe" box in the upper right.