Paedophilia. Why not?
Some of you are shocked that I would even bring up the topic of adults having sexual relations with children: "How could you ask such a question?! And on a religious site, no less!" Some of you caught wind of it in my FaithWalker's Daily report this morning. Others of you may have stumbled across this post expecting something very different.
Unfortunately.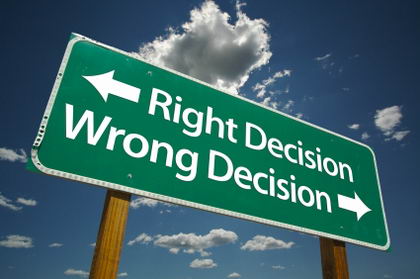 For all of you, my question is this: As a pluralistic, post-Christian culture here in the US, what is our moral argument against legalizing paedophilia?
Paedophilia: It's Closer Than You Think
I recall thinking quite clearly, way back in the ancient 1980s, that homosexual relationships would never become acceptable. And homosexual marriage? We all just laughed back then. The church certainly didn't talk about it much. After all, why encourage it by bringing it up. Fast-forward a few decades, and here we are.
Maybe it's just me, but I'm thinking we, both the body of Christ and the greater culture, should practice some prescience on this one. Maybe we can look ahead to see an issue that currently is dismissed as illegal and perverted and prepare to resist the movement already under way to shift it into mainstream acceptance.
The recent UK Guardian story Paedophilia: bringing dark desires to light, triggered this discussion, of course, as it presented what is essentially a neutral view of paedophilia. Let that sink in: a neutral view of sexual abuse of a child. I'll include a few key quotes that capture the basic sentiment, "Why not?"
In 1976 the National Council for Civil Liberties, the respectable (and responsible) pressure group now known as Liberty, made a submission to parliament's criminal law revision committee. It caused barely a ripple. "Childhood sexual experiences, willingly engaged in with an adult," it read, "result in no identifiable damage … The real need is a change in the attitude which assumes that all cases of paedophilia result in lasting damage."

There is, astonishingly, not even a full academic consensus on whether consensual paedophilic relations necessarily cause harm.

But not all paedophiles are child molesters….Psychologist Glenn Wilson, co-author of The Child-Lovers: a Study of Paedophiles in Society, argues that "The majority of paedophiles, however socially inappropriate, seem to be gentle and rational."

…the best current estimate – based on possibly flawed science – is that "one in five of all adult men are, to some degree, capable of being sexually aroused by children".

This is radical stuff. But there is a growing conviction, notably in Canada, that paedophilia should probably be classified as a distinct sexual orientation, like heterosexuality or homosexuality. Two eminent researchers testified to that effect to a Canadian parliamentary commission last year, and the Harvard Mental Health Letter of July 2010 stated baldly that paedophilia "is a sexual orientation" and therefore "unlikely to change".
I know I should be impressed when "experts" talk nonsense, especially if they're from Canada. But all this sounds like I've heard it somewhere before. No one's being harmed. Not really. They can't help it. Not really. And look at how many closet paedophiles may be out there — 1 in every 5 men! Maybe. Maybe that science is flawed. I'm just saying. And if two people love each other, who are we to say….
I would like to know how our culture can, let alone will, respond to such arguments. We've seen all these claims before in other settings. They have effectively swayed public opinion recently on issues such as homosexual marriage. We might even be able to say the same about the widespread acceptance of sexual activity outside of marriage and divorce in the decades prior. At one point in the Church and in Western culture, we could not imagine such behaviors becoming acceptable. Until they became normal.
How will paedophilia be any different?
The Brief Biblical Case against Paedophilia
For me, this issue is a simple one. As a Christian, I seek to see the world through the lens of our Creator's written revelation.
God designed sexual relations to be enjoyed between a man and a woman within the covenant relationship of marriage. Man and woman means adult male and female. It's true that adult can be defined differently by different cultures, even in Scripture. But the distinction between adult and child remains a strong one throughout the Bible. And it should be a no-brainer to all — were it not for that whole noetic-effects-of-sin thing. It messes with our minds. Bummer, that.
So, in my Biblical paradigm, sin messed up all our passions. Now our desires can be twisted in ways God never intended; our passions can, and often do, get out of control. The Bible calls that lust, or desire on steroids. As a further disclaimer based on the definition of marriage given above, all sexual activity outside the bounds of marriage is ruled out by God. So there really isn't much room to maneuver. When I see the world as God sees it, I can call paedophilia what it is: acting on out-of-control desires in disobedience to the Divine authority over all.
Frankly, even the convoluted arguments forming in support of paedophilia are to be expected within a Biblical paradigm. "Professing themselves to be wise, they became fools." (Rom. 1:22)
But How Can It Be Wrong?
But we live in a post-Christian culture, one in which it is anathema to call upon a Biblical view of the word for fear of trampling someone else's self-proclaimed right to autonomy. I don't like it, but that's where we are. We seem to derive our moral standards these days based on public consensus rather than an appeal to objective truth. Which raises that troubling question as I peer into the future. It is this:
As a pluralistic, post-Christian culture here in the US, what is our moral argument against legalizing paedophilia? 
I'd like to hear the arguments against it. I'm having trouble imagining them, most likely due to my own narrow addiction to divine revelation and absolute truth. But maybe it's not just me that thinks boundaries are a good thing:
Men must have a certain fund of natural moderation to qualify them for freedom, else it becomes noxious to themselves and a perfect Nuisance to everyone else. ~ Edmund Burke
I would argue that the claims for acceptance given above and hinted at in the Guardian piece only resonate with our culture because we are unwilling to question our own underlying premise — that individual freedom to act on our passions must not be curtailed, but left unhindered to the greatest extent possible.
But freedom always has a price. Part of that price is recognizing our need to limit our own freedoms and passions for the good of others and the culture at large. Those who refuse to do so imperil the very culture that enables them.
Indeed, I think this underlying issue may be the one which most threatens the future of ours or any republic:
Cicero was equally emphatic about the internal danger. Probably his most quoted lines are from the opening words of his attack on the Cataline conspiracy: O tempora! O mores! (Oh the times! Oh the ways of life!) In that speech to the Senate at the trial of Rabirius, he declared bluntly, "No external or foreign threat can infiltrate our Republic. If you wish Rome to live forever and our empire to be without end, if you wish that our glory never fade, we must be on our guard against our own passions, against men of violence, against the enemy within." ~ Os Guinness, A Free People's Suicide [emphasis mine]
Some will decry my use of absolutes and apocalyptic language, but I prefer to think of it as just thinking ahead. How will we as a church and a culture answer this question about paedophilia. I, for one, prefer to answer it while we still have time to think. Or will we wait until we can no longer avoid the issue, speak up without much thought at all, and be accused of being a bunch of hurtful, hateful creeps who just want to spoil all the fun?
And what will the new label be then for such haters? Paedophilobic?
Your input, please. As a pluralistic, post-Christian culture here in the US, what is our moral argument against legalizing paedophilia?