I'm a big fan of guns. Anyone who follows along here regularly at FaithWalkers knows that. I think guns play a vital role in securing our liberty to worship God freely in the United States.
But I'm a fan of laws, as well. And I think that guns can do a lot of harm when used improperly. So I see both the value of laws to provide boundaries on our freedoms to own guns, and I see the value of owning guns to protect those freedoms.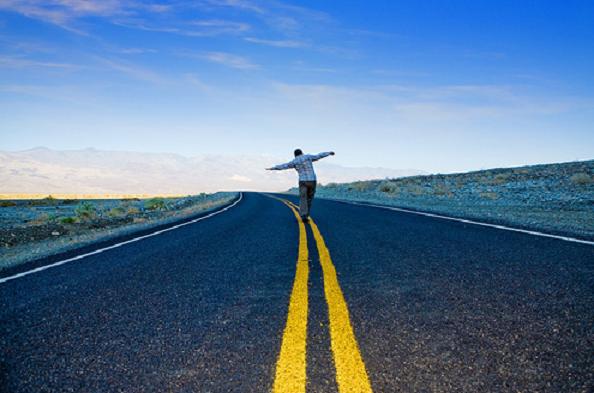 In this ongoing gun control debate in our society, my concern is that we Christ-followers may lose sight of the simple need to walk by faith and not by sight:
Some trust in laws and some in guns, but we trust in the name of the Lord our God. (My modern rendition of Psalm 20:7)
If we Christians are not careful, we risk making one mistake in two seemingly opposite directions. To paraphrase then-candidate Barack Obama, we risk clinging bitterly either to our guns or to our laws. As if they could save us. As if the gospel of Jesus Christ were not greater than both. As if the advance of the Kingdom of Heaven depended on either tougher gun control laws or freer gun access.
A Faith-based News Flash
If every gun restriction were lifted tomorrow, the gospel of Jesus Christ would still go forward.
If every gun were banned by law and confiscated tomorrow, the Kingdom of Heaven would roll on unhindered.
Don't get me wrong. Such changes might make it more challenging for us to be faithful to Christ's call to make disciples.
For example, if we roll back laws to the point that we unwittingly welcome anarchy, we will, no doubt, find it more challenging to share the good news of Christ and make disciples in a destablilizing society. In the extreme, sharing your faith with your neighbor could get you a bullet in the head.
On the other hand, if we roll back the right to own guns to the point that tyrrany takes hold, we will meet stiff resistance to sharing the news of freedom in Christ and ultimate allegiance to a King other than Caesar. In the extreme, sharing your faith with your neighbor could get you a bullet in the head.
But there's the rub, isn't it? We're worried about that whole bullet-in-the-head thing. We're far too concerned about minimizing friction that comes from being obedient to Christ. (Tweet this!)
I confess that I have at times embraced some end-of-the-world thinking on this issue. And I know I'm not the only one or even the most extreme among us. We tend to think that if certain laws don't get passed or if certain laws do get passed, then "disaster beyond imagination will occur!" But the gospel exists apart from guns and human laws.
While we rightly want to make the world safe for the sharing of the gospel of Christ, we should not fear the consequences of doing so in any environment. After all, Jesus warned us that the gospel will meet resistance. He warned us that we will likely suffer — even unto death.
If the world hates you, know that it has hated me before it hated you. If you were of the world, the world would love you as its own; but because you are not of the world, but I chose you out of the world, therefore the world hates you. Remember the word that I said to you: 'A servant is not greater than his master.' If they persecuted me, they will also persecute you. If they kept my word, they will also keep yours. (John 15:18-20)
Where Is Our Hope?
Somewhere along the way in Western Christianity, I think we've become more committed to keeping the peace than sharing the gospel. I confess that I do not relish the thought of suffering for Christ. I also think that further restricting access to guns will likely lead to tyranny which will likely result in persecution for those committed to sharing the gospel. Yet I and Christians on both sides of this issue must acknowledge by faith that, at the end of the day, neither laws nor guns can separate us from the love of Christ and our allegiance to His cause.
When it comes right down to it, where is our trust? In laws? In guns?
What if both fail? Then what? How freaked out would we be and what does that say about our faith?
As I pondered these questions, the words of the hymn Rejoice, The Lord Is King by Charles Wesley came to mind. Funny, I haven't heard it of late in modern Christianity. Maybe it needs to be dusted off and reinserted into our liturgy:
Rejoice, the Lord is King! Your Lord and King adore;

Rejoice, give thanks, and sing, And triumph evermore:

Lift up your heart, lift up your voice;

Rejoice; again I say, Rejoice!

Our Savior Jesus reigns, The God of truth and love;

When he had purged our stains, He took his seat above:

Lift up your heart, lift up your voice;

Rejoice; again I say, Rejoice!

His Kingdom cannot fail; He rules over earth and heaven;

The keys of death and hell Are to our Jesus given:

Lift up your heart, lift up your voice;

Rejoice; again I say, Rejoice!

He sits at God's right hand Till all his foes submit

And bow to his command And fall beneath his feet:

Lift up your heart, lift up your voice;

Rejoice; again I say, Rejoice!
Like it or not, our hope must be in His Kingdom that cannot fail. Neither bullets nor the lack thereof can ultimately stop the growth of the stone that was carved without hands. "And in the days of those kings the God of heaven will set up a kingdom that shall never be destroyed…. [I]t shall stand forever…." (Dan. 2:44)
God laughs equally (would scoff sound more theologically correct?) at those who trust in gun control laws as He does at those who trust in guns. Each has a legitimate place in His world. Each can easily become a counterfeit God, an idol in which we vainly put our trust.
The gun is a false hope for salvation, and by its great might it cannot rescue. (My modern version of Psalm 33:17)

For not in my gun do I trust, nor can gun control laws save me. (My modern version of Psalm 44:6)
Where is your hope?