Pleased to feature a guest post by my friend Linda Kardamis as I travel. Linda is a gifted teacher and writer passionate about helping teachers be more effective in Christian education. She blogs at Teach 4 the Heart and can followed on Twitter and Facebook. This post contains an excerpt from her new e-book Create Your Dream Classroom. Visit her site now for a chance to get a copy of it for free!
Sometimes classroom discipline deals with the little things – talking in class, being tardy, or not having the right supplies. Other times, however, the stakes are much higher as we deal with issues of character and integrity.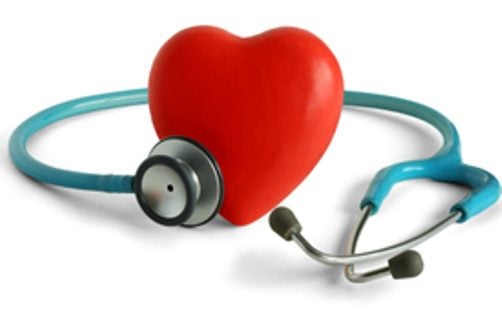 In these cases, we must go beyond simply handing out punishments and speak to the heart. Teachers must engage the students on a spiritual level and speak God's truth to them in order to make it a dream classroom.
Moving Beyond "Stop Doing That!"
When I first started teaching, I was completely lost in this area and had no idea what to say to a student in need of discipline. I knew I needed to deal with situations but didn't know how to go beyond a standard "you shouldn't do that."
The thought of having a meaningful one-on-one conversation with a student frightened me to death, so I avoided it as long as possible. Obviously this created a host of problems, and, unfortunately, I missed a lot of great opportunities to disciple students.
Thankfully I taught at a great school where genuine student discipleship was consistently practiced. By seeking advice from fellow teachers and observing my former principal Bill Blankschaen counsel and disciple students, I started to learn how to do it.
6 Tips to Disciple a Student's Heart
Instead of just handing out discipline notices, I learned the following tips to get to the heart of the matter:
Speak to the heart. If we don't address the heart, we're not really accomplishing anything of lasting value. We may be able to threaten or force students to obey our rules while they're sitting in our classroom, but, if that's all we do, we're missing the big picture. Our goal is not just to educate students to get to the heart of the issue and speak God's truth to their spirit.
Use Scripture. God's Word is alive and powerful and does not return void. Use His truth as you speak to your students. If you need to, prepare a list of Scriptures that address common discipline situations you may face. If you teach in a public school, you should still use Scripture; just rephrase it. Instead of saying "The Bible says, 'Be kind one to another,'" say something such as, "We must be kind to one another, tenderhearted, and forgiving to each other." God's Word is still powerful, even if you can't tell them it's from the Bible.
Ask questions. When we just talk and talk, the students refer to this as a lecture. Often the result is that they just tune us out until we're done. If, however, you ask the student a question, it forces him to engage and take part in the conversation. You'll also gain valuable feedback as to what she is thinking. Make sure you listen to the answers as they will help guide the direction of the conversation. Note: If he doesn't answer immediately, don't be afraid to just wait silently. [ Bill: See my post How to Talk to Your Kids: 3 Simple Steps to Success ]
Be calm and kind. For the student's heart to be changed, he needs to be focused on the truth being spoken and not distracted by a teacher's demeaning attitude. Yelling at the student will likely cause him to disregard your message and generate a hilarious story for him to tell his friends. Instead, speak calmly and kindly so that the student must honestly evaluate his own actions and not yours.
Pray for wisdom. James 1:5 says, "If any of you lacks wisdom, let him ask of God, who gives to all liberally [generously] and without reproach, and it will be given to him." (NKJV) Pray daily for God's wisdom, and, if possible, pray with your student as you start your conversation. Ask God to give you wisdom and to guide your words.
Learn from others. Ask a mentor teacher or your principal if you would be able to sit in on some conversations they have with students. There is simply no substitute for seeing biblical discipleship modeled in front of you. I had the privilege to observe Bill speak with students a few times and earned much from these opportunities.
What other tips do you have you to effectively disciple a student's heart in your dream classroom? Leave comment below or with a click here.