The Oklahoma tornado that ripped through the Oklahoma City area on May 20 killing 20 — and adding to the 24 already killed in another F5 tornado nearby just 11 days earlier — shocked us all and brought us to our knees in prayer. I recall our kids got out of the pool immediately when they heard the news and gathered to pray as the unimaginable happened.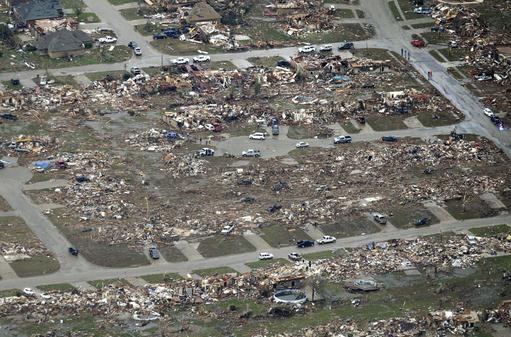 Many good people are now rightly asking how to help the victims of that colossal F5 — the widest tornado on record. Wider than Manhattan! An F5! I remember watching the film Twister when it first appeared in the theaters back in the day — I saw it three times, in fact — and feeling the sense of utter helplessness in the face of such a monstrous force of fallen nature. I remember how the characters of that film described an F5  as "the finger of God."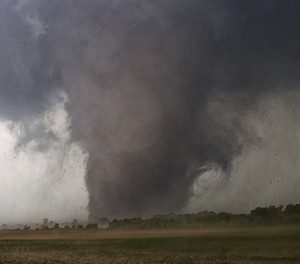 But it isn't God who sends destructive tornadoes. He's the one who moves to heal and restore and, in many cases, protect according to His purposes.
Most importantly, He has chosen to work through his people to do the majority of this divine work. It is a privilege to be enjoyed and a duty not to be taken lightly.
A lot of faith-based organizations have already mobilized to join perennial helpers like the Red Cross,and yes, even the federal government, to do some good. Frankly, all the choices can be a bit bewildering.
But there's power in focus. So I've chosen to spotlight one particular effort to help the victims of the Oklahoma tornado. If you're already helping in a different direction, by all means, keep it up. If you're looking for a way to help the victims, look no further.
Spotlight on the United Methodist Committee on Relief
I'm not a Methodist by denominational classification. I don't even play one on television. But I certainly applaud their rich history of taking action in the face of great injustice and need. One need only read the chapter on William Wilberforce in Eric Metaxas' new book Seven Men: And the Secret of Their Greatness
 to recall the Methodist influence in ending the horrific slave trade in England. So we don't all have to agree on everything to join efforts to help the victims of the Oklahoma tornado.
But that's sort of the point, isn't it? Neither do you. When Christ prayed that we be one, I doubt he meant only within one splintered faction of His body.
The fact is that acts of public violence, whether caused by nature or man, have a way of bringing people of faith together to create community in a way that few other things can. Maybe it shouldn't be that way — and one day it won't be that way, thank God! — but I say, let the walls come down as much as possible as we get busy to help the victims of the Oklahoma tornado.
Methodist author Thomas Kemper rightly notes that such efforts move us toward restoring the unity of God's created order:
Working with others, including other religious groups and government entities, serves a theological objective: to recognize the fullness—the wholeness—of Gods created order and to collaborate with others in the restoration and preservation of all creation, including human families and communities. The focus is often on "the least of these" from Matthew 25, because the weakest are hardest hit by natural and human-caused disasters. The poor and elderly characteristically have the least substantial housing and are the most vulnerable regarding immediate post-disaster needs and long-term rehabilitation. Methodists have always been strongly committed to ministry with the poor. ~ Thomas Kemper [emphasis mine]
What the Oklahoma Tornado Victims Can Expect
Believe it or not, there  is a process that gets repeated when such disasters occur. It's a process that will last for years beyond the 45 minutes that the Oklahoma tornado was on the ground. Here's quick take on what the victims — and those moved to help — can expect to experience:

How to Help the Oklahoma Tornado Victims
Here are five steps you can take as an individual, within your church, or partnering with others in your community:
If you are already supporting relief efforts in your own church, by all means, keep it up. But whatever you do, get busy and do something. For those who prefer visuals to grasp the options, try this:

Well, what are you waiting for? That's how you can help. Get praying. Get giving. Get moving. Today.  For many of the victims of the Oklahoma tornado, today is the only day that matters.