Today I am pleased to feature the thoughts and story of Kendall Lyons, a talented youth pastor, cartoonist, and writer. Kendall supplied the fun illustrations for my e-book Finding the Curve: The Secret to Explosive Personal Growth — still available for free here. Grab a copy of Kendall's delightful collection of short stories today at his site here or find him on Twitter here. You'll be hearing much more from this talented leader in the years to come.
I am a FaithWalker. A few months ago, I took some major steps in my life that made me wonder at first if I was very smart. From then on, the Lord has taken excellent care of me.
He always has! He always will!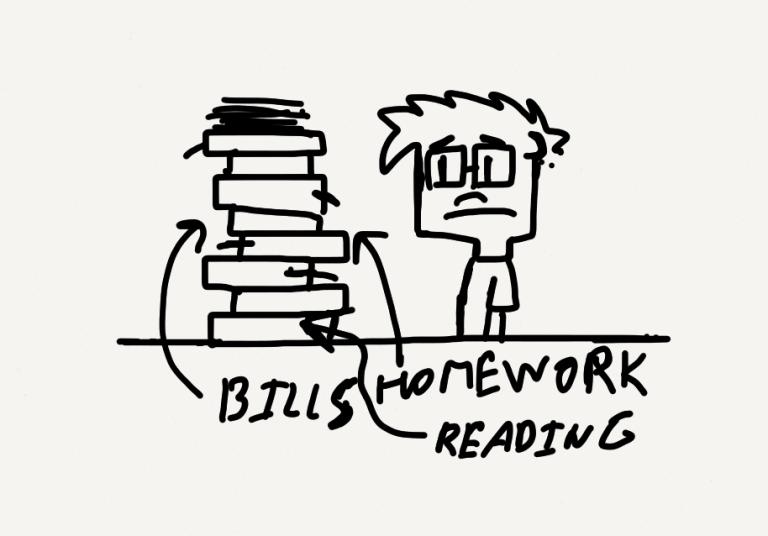 Over time, I realized more and more how much my life depended on Jesus minus the conveniences of life. As I write this, I sit in a place in life where it is inconvenient and uncomfortable. Any boyish parts of my spiritual life are now being exposed for the Father to see and deal with.
Now, I quite literally am in a place spiritually where I have to remind myself of Hebrews 11:1:
Now faith is the substance of things hoped for, the evidence of things not seen.
And Hebrews 11:6:
But without faith it is impossible to please Him, for he who comes to God must believe that He is, and that He is a rewarder of those who diligently seek Him.
As my weaknesses first began to be exposed by this step of faith, I figured God would deal with me harshly. Was I wrong!
God, in his infinite Grace and Mercy, has been incredibly patient and loving to me. I don't deserve a single drop of it. Ever since September when I left my day-job at a major bank, he's fed me, clothed me, kept me sheltered and provided my needs every step of the day. I have nothing to complain about except for minuscule things that made it convenient for me to follow before.
Faith Is Inconvenient!
Faith is inconvenient when you want things your way. It's inconvenient when you see only as far as your dreams and aspirations and have to look instead for the Lord and His will for you. It's inconvenient when you have been so used to the convenience of pre-packaged religion.
We all can have faith when we're living a spiritual big-city type of life, where in our spiritual journey it is as if we live with the nearest coffee shop, grocery store, hospital, church and all we need within a few feet.
But what about the kind of Faith that feels like an episode of a popular survival series? When survival is quite literally the name of the game. And yet, in each episode you somehow manage to escape sudden death. Your character is preserved, set to go through another incredible close-call episode.
Such faith may not be convenient, but it's right. I would rather have the kind of faith that pleases God, that uplifts Jesus Christ and live an abundant life than have a Faith that's convenient. Frankly, there's something about living the convenient life that's just not as fun. Now, it feels sort of lazy.
I'm pretty sure the Lord delights in the kind of Faith that moves mountains, that takes more than just a few steps outside of a my comfort zone.
Striving to Be Uncomfortable
I think that's why I ran away from the very notion of having an uncomfortable, crazy kind of faith in the Lord. I grew up as the kid who ALWAYS felt uncomfortable, unsure and awkward. I felt weak most of my life and have only recently wrapped my heart and mind around the FACT that my strength can only come from the Lord. Yes, I KNEW that! But sometimes you hear or listen or read something and that THING you've heard a million times, in a place deep within your heart and soul, that you always believed was not for you — it takes a while to sink in!
I pray I'll continue to trust and believe Jesus in every area of my life. After all, he did the most inconvenient thing ever so that I may live. He will never leave me nor forsake us even in the midst of what I call inconvenience!
Do you have a story of your own walk of faith that you'd be willing to share here at Faithwalkers to encourage other son the journey? Leave a comment to let us know and we'll be in touch.
Have you subscribed to our FaithWalkers email updates? Click here to sign up for free posts delivered to your inbox.