Atlanta Fire Chief Kelvin Cochran has been suspended for publishing a book without permission in which he expresses traditional, orthodox Christian views about sexual behavior outside of marriage.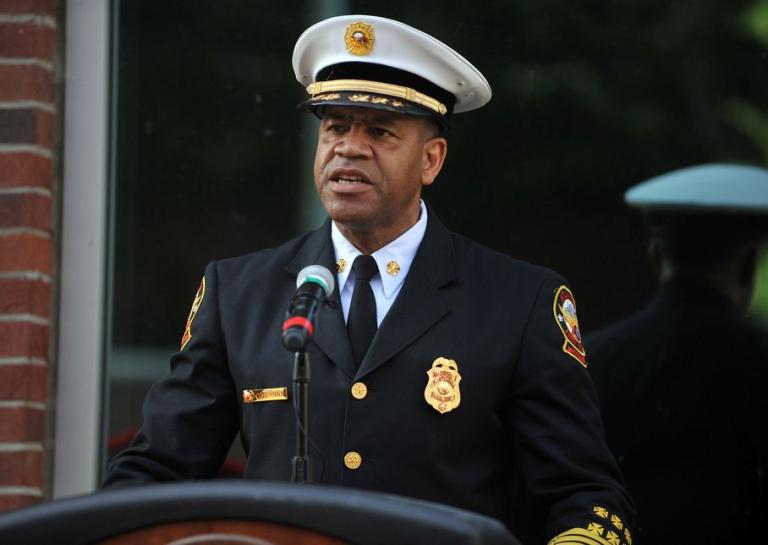 A report from Atlanta's WSB-TV:
[Cochran was] suspended for one month without pay and will be required to complete sensitivity training.

In the book based on Christian values, Cochran identifies himself as Atlanta's fire chief and says his first priority as chief is to run the department "to cultivate its culture to the glory of God."

He also has critical views on homosexuality, at one point equating it to bestiality.

City officials say Cochran violated city policy by publishing a book without permission.

"One of the most alarming things is that we did not know about the book when it was published," city spokeswoman Anne Torres said.
If the only issue is that he violated city protocol by publishing without permission, then the issue is one of submitting to authority — a valid concern for any Christian. But that's not the case. If it had been about fly fishing, he wouldn't be forced to endure "sensitivity training." Mayor Reed's statement left no doubt that merely expressing such views is the new discrimination:
I was surprised and disappointed to learn of this book on Friday. I profoundly disagree with and am deeply disturbed by the sentiments expressed in the paperback regarding the LGBT community. I will not tolerate discrimination of any kind within my administration.
As Erick Erickson puts it: "Even in Atlanta you will be made to care.… You'd think the government would appreciate Kelvin Cochran being a role model to young black men in Atlanta, but they are instead much more focused on not offending the gay rights community."
It's a sad day in the South and for all of America when such an upstanding African-American gentleman is forced to submit to such tyranny.
You can show your support by buying copies of the book here: Who Told You That You Were Naked?
Have you subscribed to FaithWalkers email updates? Click here to get regular updates to grow your faith.