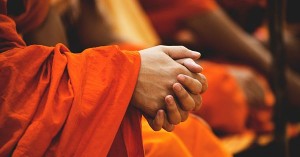 As I write, Shaun is upstairs purchasing airline tickets for our trip to Cleveland. I don't believe in online announcements of exact departure dates, because … robbers and murderers. But at any rate, do stay tuned. I'll be posting updates as my appointments take place and we find out more about what the doctor thinks, when/if I have heart surgery, etc. But for now, I thought it might be helpful to those who have messaged me to say they are praying, what exactly they could pray for. I'll update the prayer requests as things progress as well, but here goes for now:
One, pray however the Spirit leads. I'm not here to tell you what to pray. Just that I do have specific, heartfelt prayer needs. So if you sense the Spirit telling you to pray a certain way, and it's not on my list, trust the Spirit. He knows me better than I know myself.
Two, pray for the obvious: safe travels. We had planned to drive, but since Shaun is all tangled up in a shoulder contraption from Hades (snort), it's going to be difficult for him to sit behind the wheel in one position for over twenty hours in two days. As it is, he will need an aisle seat so he's not jabbing the person to his right with said contraption. None of which has to do with safe travels. Only convenient travels. But there isn't any such thing as convenient travel for us. Shaun will be confined. And I don't travel well, no matter the method, as I tire easily and must take half of a kitchen with me. In tow will be a dehydrator, a vegetable juicer, pots and pans, utensils, rags to strain certain foods, and food itself, such as yogurt starter and enough yogurt, chicken, and carrot juice to get me through a day and a half. It's more complicated than that, but I'm probably not making any sense to those who do not know my food situation well. Suffice it to say, never having the option of eating out or just grabbing a granola bar at the snack counter stinks. If I don't have food that I have carefully prepared, I am unable to eat. It's very much like living in the 1800's, food storage wise, where everything spoils quickly and nothing comes pre-packaged, but being expected to operate in a world where food is made in factories or fast food joints and all you do is throw money at some person wearing a ridiculous hat, or some machine, and voila. Food. Delicious food. I envy those of you who are spoiled so, as I used to be. But then, I don't have that whole problem of sugar and grease giving me zits. So there's that.
Three, pray for heavenly wisdom for Dr. Wilkoff, my cardiologist who I've been assigned to in Cleveland. Never met the man, obviously, but he has some impressive credentials. Pray that his eyes will be open as he studies (before I arrive) hundreds of pages of my medical history, so that he knows whether I am a good candidate for the surgery and whether, with my other, non-cardiac health problems, I could withstand a potentially life threatening heart surgery. Some days (bad ones, of course), I have my doubts that I am up for this. On my good days, I am probably over-confident and start thinking anything you can do I can do better. I guess you can also pray that I mature through this trial.
Four, for our finances. Our church has helped us with the first trip. No idea how we will get enough funds for the second trip at this point. We have been bombarded with medical bills the last three years and are doing our best to pay them off. I never get anywhere with paying off, it seems, because as soon as I pay enough to see them dwindle down, the next round comes in the mail and we find ourselves back at the square titled One. We normally pay health bills with the money brought in from Shaun's overtime, but of course he is on disability for the next three to four months because of his shoulder surgery. In a nutshell, we are in a bind. A pinch. Between a rock and a hard spot. However you like to express that feeling you get when you are watching Star Wars and Princess Leia and Luke find themselves in an odiferous garbage compactor with the walls slowly closing in.
Hard pressed on every side, but not crushed.
Yes, that's the feeling.
Five, pray for stamina. I came back from my Dad's funeral in my hometown completely drained. I truly don't travel well, as I cannot rest when needed, and that's all it takes for my symptoms to flare. Shaun is in a shoulder splint. My legs don't work when I don't rest, and sometimes when I do rest. So if I happen to need a wheelchair on our long walks through airports and hospitals, he can't even push me! Haha!! We will ask for help from the nice hospital/airport people, if needed. But gosh. Life can be humbling.
Six, pray for spiritual growth. Anything and everything that happens in life is an opportunity to grow. We want that. Pray that we draw near to God, so He will draw near to us, that we won't let the stress of losing a parent, losing money, and possibly losing me make us snippy with one another, but more supportive of and loving toward one another. Toward others. Pray that others will see Christ in us, not us succumbing to fears, stress, and uncertainty.
Seven, and I close with this. Pray that I will be strong, yet humble. Does that makes sense? The only way to humble strength, I think, is through Christ. The strength must come from Him, and then He should receive the glory for supplying that strength. I read a blog post today that talked about the chief end of man: to glorify God and fully enjoy Him forever. The author went on to say that it's simple, really. If you're grieving, glorify. If you're washing dishes, glorify. If you're talking to your husband, glorify. If you're reading, glorify. If you're sleeping, glorify. If you're having sex, glorify. If you're getting your car washed, glorify. I can think of specific, practical ways to glorify in all of those situations. But I often just go about the day's agenda worried and stressed about how things will turn out. Whether it will all get done via a disabled body.
So whether you eat or drink, or whatever you do, do all to the glory of God. (I Cor. 10:31)
If you are just coming out of surgery, glorify. If the airline has lost your luggage with all your kitchen gadgets and you are stuck for two days without food, glorify. If you are scrunched on an airplane, glorify. If you're sick with a migraine in an airport, glorify. And fully enjoy Him, which I think means to be delighted with Him, His love, His strength, His grace … all of Him and everything He is. Not necessarily because all my physical needs are met. But because He is enough. Though the ticker doesn't tick right, the brain and intestines are faulty, and sometimes the legs, too … humble yourself in the sight of the Lord, and He will lift you up.
Now if living it would only be as easy as writing it.