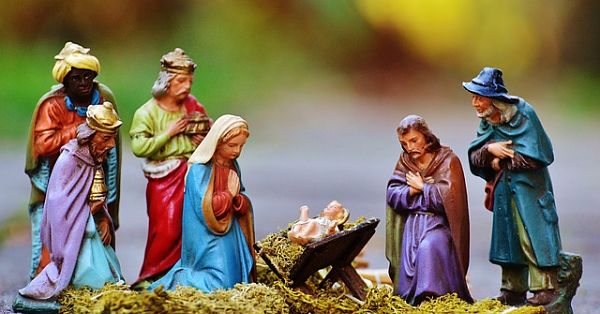 I'm hopping on the Five Minute Friday train today because … Christmas. I'm in the throes of shopping, wrapping, shopping, making handmade gifts, shopping, cooking Paleo for my husband, shopping, and …. you get the point.
Thank God for Amazon.
This week's word is different. I think the word different can either conjure up wonderful or painful thoughts. It's wonderful to get out of town and see something different. New places, new terrain, new stores and people and cultures. But experiencing something different and being someone different are … different. Experiencing something different is often fun. Being different is often painful and discouraging.
Societies constantly attempt to lump a large group of people into being one type of person who believe the same things. Currently, our society is brainwashing us to believe and act according to the "truth" that truth doesn't exist, that the homosexual lifestyle can't be helped, that abortion isn't murder, that men are all dangerous and not to be listened to. And whatnot.
Let's not all be different. Let's all believe the same things, even if they're wrong. Let's all, as mothers, work outside of the home and call it equality and more fulfilling than 24/7 motherhood. Let's all, as husbands, defer to the leading of our wives rather than lead our families as God intended. Let's all accept what God has said is abominable as good, normal, and even heroic.
It's enough to make a grown woman weep and gnash her teeth.
When I think of different people in the Bible, Jesus a to mind first, of course. He came to show us all a radically different, sacrificial way to live.
Next I think of Mary, His mother.
-She accepted God's will for her life, even though it didn't make sense to her intellect. How will I be with child before I know a man?
-Her calling was unique. How many women have been called to be Divinely impregnated by the Holy Spirit, carry the Savior of the world in their wombs, give birth to Him (in a lowly stable, no less), and raise Him to be a functioning citizen? Just one. How many women would've ran for dear life from the angel who came to her with a plan that included a scandal so severe she could've legally been sentenced to a fatal stoning by her betrothed?
Well I would have ran. But not Mary. She was different.
-She not only accepted God's will, she submitted to it. Yes, she asked how. How can this be possible if I am a virgin? But her question was one of genuine confusion, not of rebellion, as Zacharias' question was about his Elizabeth getting pregnant so late in life.
-She praised in the midst of her strange (to her and to others, but not to God) testing. This is the mark of a true Christian. To praise God while going through difficulties and real-life scenarios that don't make sense to the human mind is to show the world that trusting wholly in a God who doesn't always make perfect sense to us is possible. Not only possible, but preferable. We exhibit our faith and God's sovereign rule over us when we sing through perplexion and difficulties. Mary's Magnificat is her outward praise, and I often read through it when I am feeling different and dejected for being so.
To be different is to often feel dejected. But if we study history, we will find many a great people were exceptional not because they swam with the crowd, but because they swam upstream — against the crowd.
My five minutes is up, plus some. I hope this Christmas you find strength to praise in what should be a joyful season, but often ends up being a season in which many find it difficult to feel anything but dejected and defeated. Don't fret about that. Your feelings aren't always true. What's true is that a different, difficult lot in life might be what causes you, and more importantly your God, to be remembered.