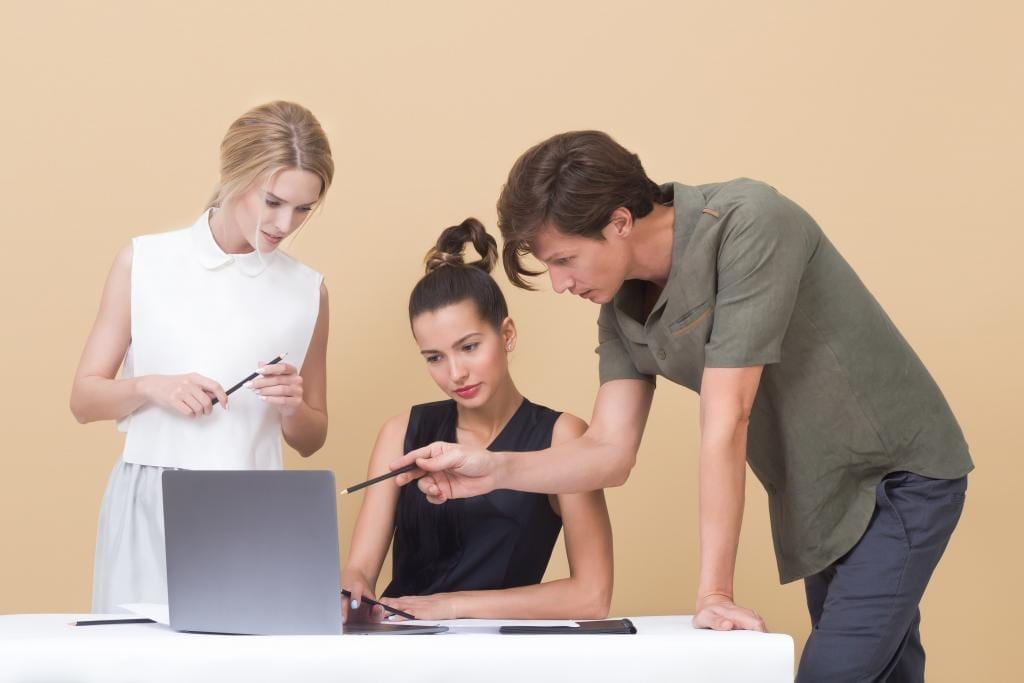 Here we go again. As I've done a hundred (a thousand?) times before, I'm back on the hunt for a day job. Yes, this is because my pandemic insurance has expired. No, it's not because I'm lazy. I have a job, in fact, writing for television. (You might think this would pay the bills. I'm not going to dive into that at this time.) It's truly incredible that I can stage full-scale off-Broadway theatrical productions but I can't land or hold down a day job for the life of me. Perhaps it's because I'm a millennial, an over-educated under-skilled day-dream machine, prepared for wild success and literally nothing else. Perhaps it's because I'm still pretty scared of going outside in a pandemic. (Privilege, I know.)
Whatever the explanation, here I am again, back on the market. On the off chance you're hiring, here's my resume. Or something like it.
List of Emily's Very Desirable Job Skills (Abridged)
Babies. Love 'em. They love me. Is your baby crying? I will fix.
Can recite whole conversations, verbatim, from memory. Will enhance for dramatic effect.
Has read The Ethics of Spinoza four times from beginning to end. Can explain in layman's terms.
I can pick out exactly three (3) wine varietals from taste alone. They are Cabernet, Pinot Noir, and Chardonnay. Results may vary.
Can write a compelling opinion piece on any stance, including one I do not hold. Will refuse to write piece arguing stance I do not hold.
I can recite the "Hail Holy Queen," from memory, which is unusual, even for a Catholic.
I am a MASTER of the Fine Arts. (???)
Adequate with power tools. Experience with hand drills, circular saw, Sawzall, router, sander, ect. Once had to kill a mouse that was trapped alive in a mouse trap while working at a hardware store. Used a hammer. Regret it deeply.
Oh! Oh! I speak Spanish. That's like a real skill right? I'm near-fluent in reading and listening. High proficiency speaking and writing. Oh, you need someone who speaks fluently? Never mind.
Proficient with Adobe InDesign, because I once had to use it to create a technical handbook for an influencer marketing platform and no one in the office knew how so I just taught myself.
Has experience with influencer marketing. Regrets it deeply.
Did I mention my MFA?
Can write listicles. Can write clickbait. I don't want to, but I will.
Experience with not-for-profit fundraising. Experience writing Letters of Intent, but not Grant Writing. Very eager to learn Grant Writing.
Very productive procrastinator. (See this blog.)
Author of eight full-length plays, numerous shorts, a TV pilot, a screenplay, and one musical. But who cares?
Lots of customer service experience. (See previous bullet point.)
Restaurant experience. (Obviously.)
Emily's Weaknesses (Very Abridged)
"The most conceited girl to ever walk the planet in high heels" – my ex boyfriend's Mom
"Fundamentally incapable of squeezing the toothpaste correctly"- my husband
Chronic anxiety
Thinks about the mouse I killed way too much
Radically empathetic, bordering on self-destructive (See MFA)
Enormous chasms of shame and guilt (See Catholic and also "liberal")
Not progressive enough for my friends, not conservative enough for my family. (See "liberal.")
Weirdly religious
Obsessed with the mystical writings of St. Catherine of Siena (Strength?)
Over thinker
Will do anything to avoid writing another cover letter
That's it for now. I have to think more about the formatting for this resume. Roast me in the comments.