If you received this article in your inbox, it's likely Christmas Day. I'm honored and grateful to be spending Christmas with you. I'm writing this now on Christmas Eve, curled up on the couch while my husband messes around with his new gadgets. I just had my coffee and my hair is still wet from the shower. There is work still to be done, but for now I'm putting it off, trying to soak in the moment. Trying to wrap my fingers around whatever it is that makes Christmas so beautiful.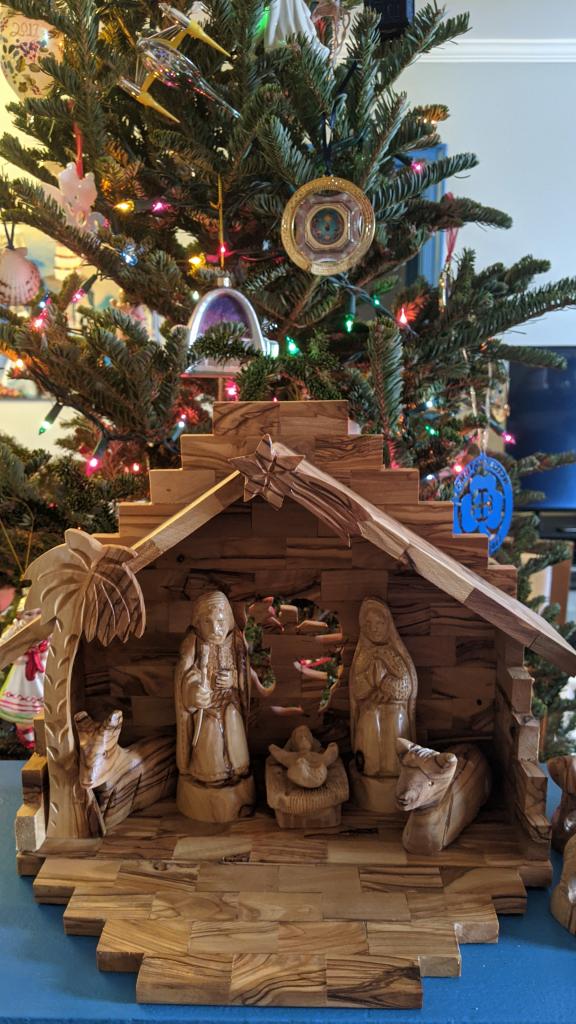 It's pretty cliché at this point to talk about our "unprecedented year." It's not, after all, unprecedented at all. There have always been challenging years, whether war or disease or economic strain. There have always been Christmases that didn't feel Christmas-y. Sometimes, as with this year, the experience is communal. We're all going through it together. But every year is someone's first year without their loved one, or when their partner is overseas, or the year they simply have to work until past midnight, missing the celebration with their families. And yet, every year has always been Christmas. I'd like to think that every year we find a little spark, a little glimmer of lightness in our hearts. But the reality is that, some years, this does not happen. And yet, it's still Christmas.
What is Christmas?
Movies and songs would have us believe that Christmas is not only a day, but a feeling. It's a warm, bright feeling. It smells like candles and fir and feels like a fuzzy sweater. Christmas is a warm fire in the living room while it's snowing outside. (Never mind that it rarely snows on Christmas anymore.) I'm not one to make the claim that these things have nothing to do with Christmas. Traditions are important, as are feelings. But they are not identical to Christmas. For Christians, this day is a celebration of God's incarnation. Whether you believe literally that Jesus was born in a manger on December 25th or not, today commemorates one of the most important tenets of our faith. God chose to enter the world as the most lowly among us, an innocent infant, bereft of all power, and yet destined to save us all. He did this out of love for humanity, and for no other reason.
For those of my readers who are not Christian, and I'm honored that there are so many of you, Christmas is about the saving nature of love. Despite the circumstances we find ourselves in, this holiday is a reminder that there are people who love us, even if they are far away. If we are alone, this day connects us with everyone who is alone, everyone who is reaching out for love. We remember that, as humans, we share the same joys and sorrows.
May Your Day Be Merry and Bright
Whether you're curled up in bed past 10am reading off your phone, finally sitting down after the kids woke up at 6am, or enjoying your morning coffee alone, I want to wish you a Merry Christmas. Picture me reaching out to you with an embrace. We are not alone on this day, even if it may feel that way. I hope that you can find a little joy, a little merry, and a little brightness today, and I hope you will let me share it with you. Let's all reach out to each other.
Let me know what you're up to this Christmas Day. Let's all spend it together.